Peter Hornbostel
---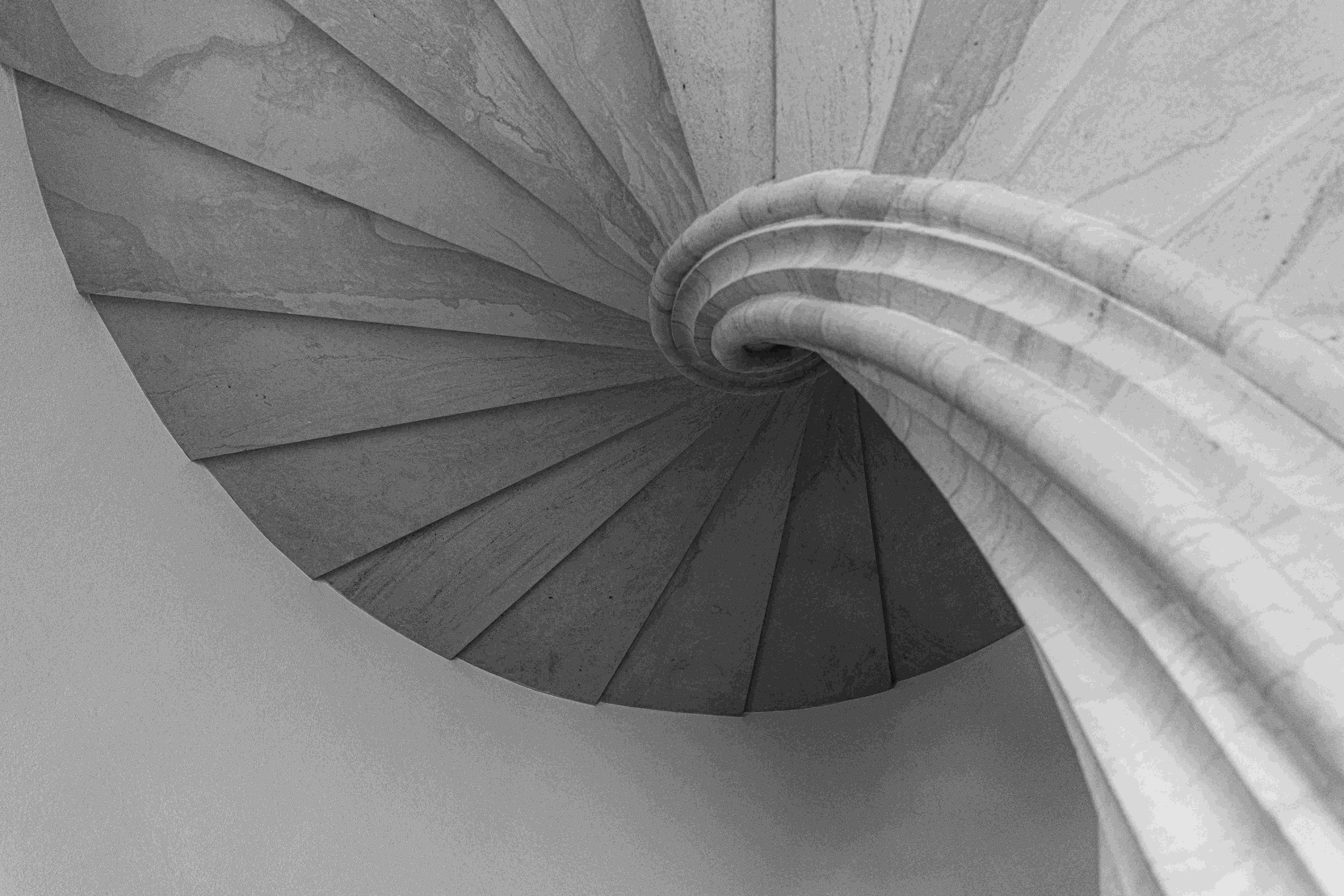 June 2022 - Marble Staircase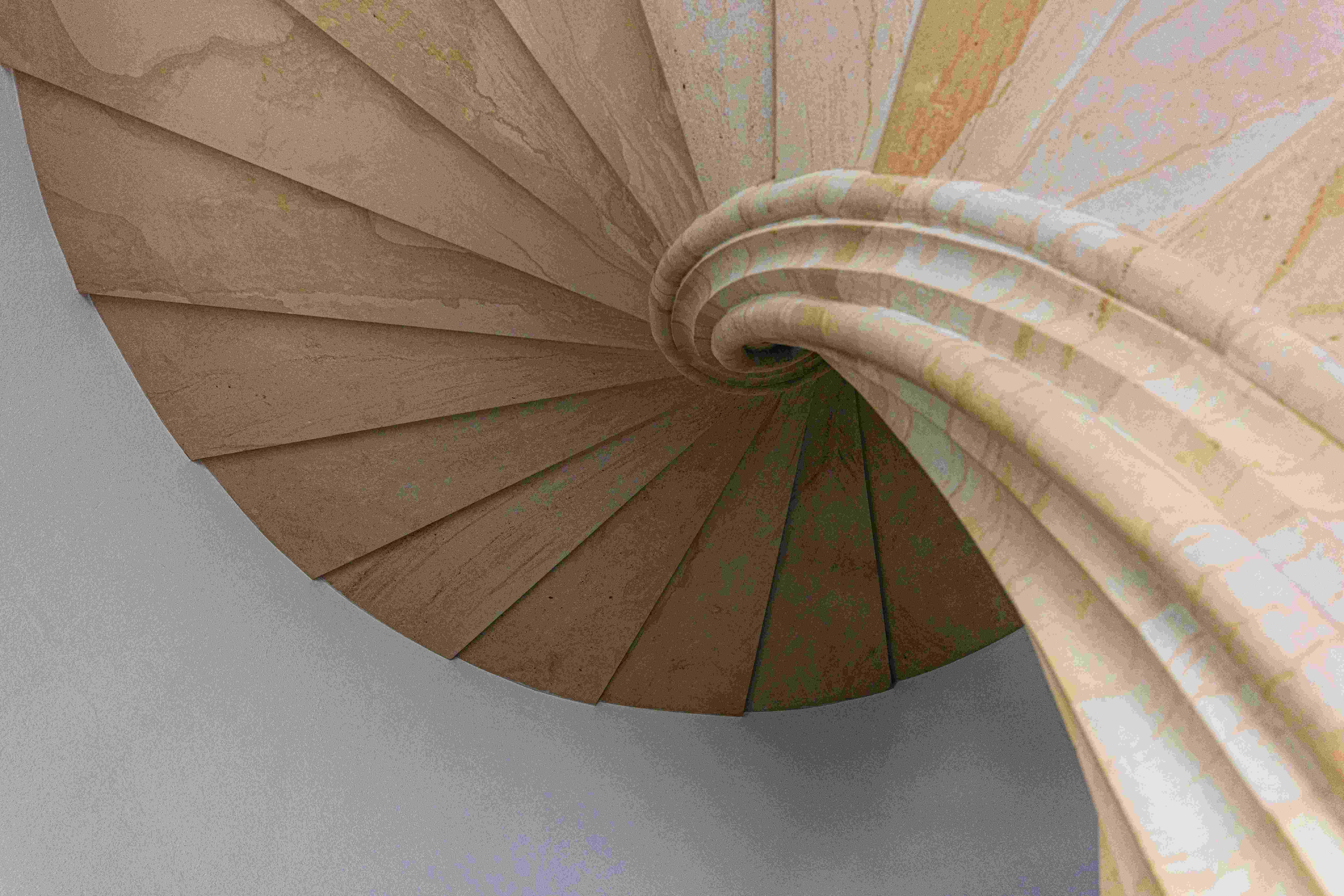 Original
About the Image(s)
Taken on a trip through Dresden, a German town in Saxony with much tradition, I held my camera under a staircase in a prohibited zone. The guard told me not to come in, so I could only make a quick shot around the corner – this was allowed! 😊
Camera Canon R5 with a Sigma lens 14-24 mm at 23 mm F/2.8 and ISO-1600 without flash and tripod.
---
This round's discussion is now closed!
13 comments posted
---
---
---
Allen Tucker
Interesting combination of curved and straight lines. Your shading brings out the depth in this scene. &nbsp Posted: 06/07/2022 23:29:32
Peter Hornbostel
Thank you Allen! &nbsp Posted: 06/11/2022 04:32:13
---
---
---
Henry Heerschap
It's always fun to sneak a photo and you did a great job here. My first thought when I saw this was that it was some sort of plant until I took a closer look. Despite the circumstances, you composed this beautifully and your black and white processing is spot on. &nbsp Posted: 06/10/2022 09:49:15
Peter Hornbostel
Thank you, Henry. I loved these szene. The photo has been taken in my brain just before I pushed the button of the camera.

&nbsp Posted: 06/11/2022 04:34:23
---
---
---
Jim Bodkin
I like the intersecting curves that emphasize the shapes, against the plain white background. Your excellent B&W conversion brings out the shading to show the detail and curvature of the support column. I originally thought that I was looking down the staircase, so I was pleasantly surprised to find out that I was looking up the underside of the staircase.

Good job, Peter.

&nbsp Posted: 06/17/2022 15:48:34
Peter Hornbostel
Thank you, Jim! &nbsp Posted: 06/17/2022 19:00:11
---
---
---
Jim Hagan
Peter Hornbostel
Jim, I must admit, that my first impression was the same. But after controlling the right-down area, I saw that it is not overexposed. This was the reason, why I kept the version.

Your version shows me a complete different staircase. What I like is, that you flipped the picture. It takes the viewer right into the midst of the picture. The structure of the marble seams to be oversigned, maybe caused by the small resolution or by the density of the light grey area. Must see, if I can correct it with the original!

Thank you for your suggestion. &nbsp Posted: 06/23/2022 01:09:21
Allen Tucker
For us left-to-right readers, your version has a stronger pull. &nbsp Posted: 06/23/2022 12:27:10
---
---
---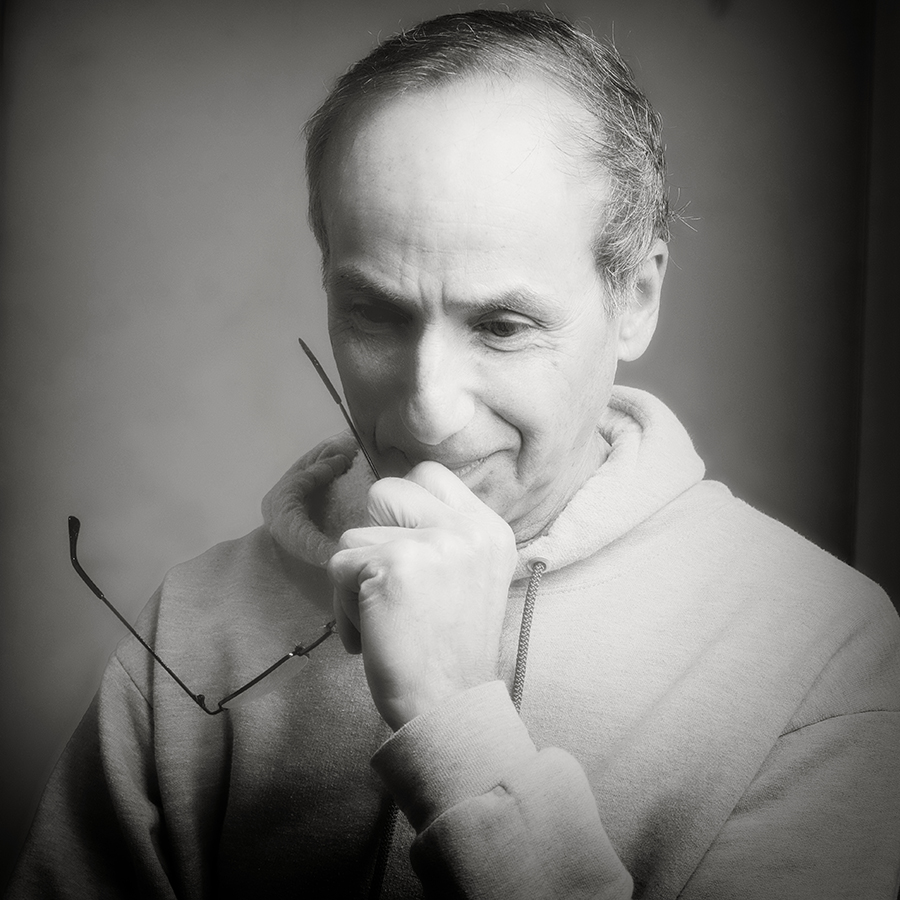 Lance Lewin

(Groups 83 & 87 & 92)
Hi Peter!
I really like this composition and the B&W treatment. Your version allows a lot of the Marble Texture to come through and adds to the overall attractiveness. I am not a believer about flipping scenes (most of the time) and this is another one where I feel your original orientation is fine. (I do however often flip pictures that are constructs using reflections from water).
Food for Thought: I was thinking about Edward Weston's still life compositions when looking at your work, and decided to try a lighter approach: see my example that is alternatively smooth, soft and extremely minimalist.
Your featured work is wonderful and I hope to see more like it in the future.
Lance A. Lewin
PSA B&W Photography Mentor
PSA South Atlantic Area Membership Director &nbsp
Posted: 06/27/2022 07:01:21
Peter Hornbostel
Hi Lance,

my brain was hungry ... thanks for your suggestion. Indeed, I like your version too. How did you succeeded to brighten up the photo and did not loose the texture?

Peter &nbsp Posted: 06/27/2022 08:07:34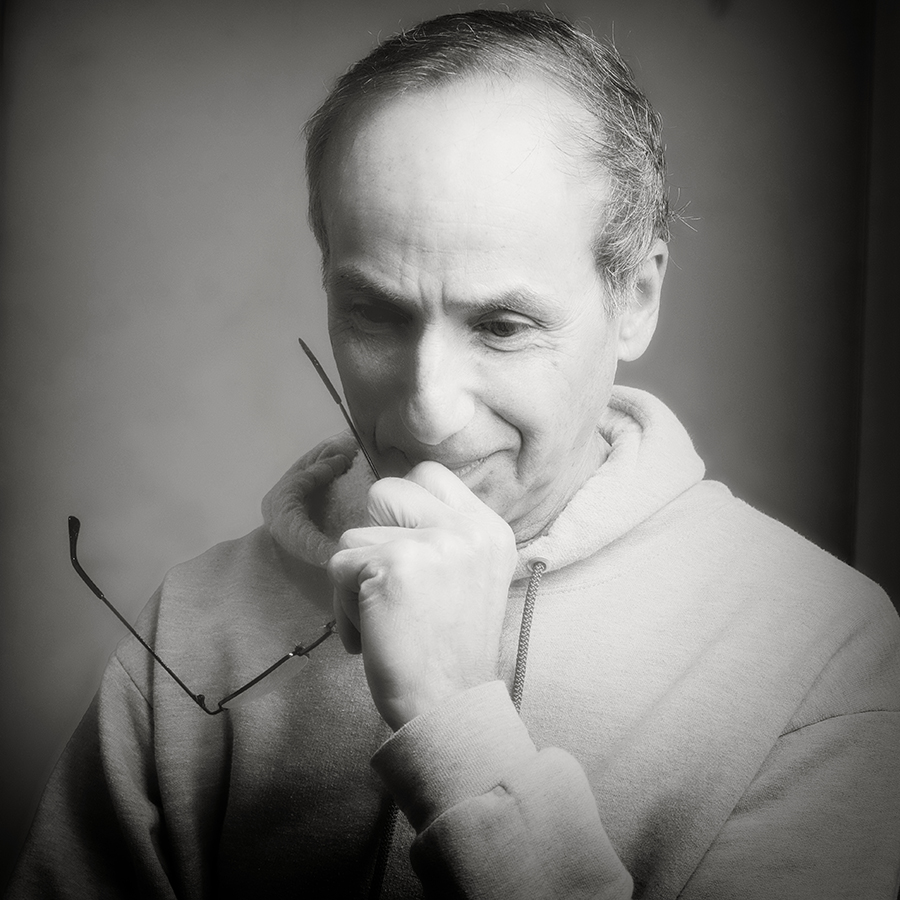 Lance Lewin

(Groups 83 & 87 & 92)
Peter, first, some of the steps taken was because the image file was very low resolution, however, here is the process I used....

In Camera Raw (PhotoShop) I increased the exposure using both an increase in Shadow and Exposure sliders.

Still in Camera RAW, using Color Mixer, I (increase and/or decreased) "illumination" the colors in the marble grain to wash them out a little, but this is likely because of the low resolution.

The finishing technique is carefully "Burning" some of the brighter marble to bring out detail.

So in summary..."I over exposed, then carved some away to reveal texture". With a high resolution image I would guess, leaving out Color Mixer step is possible. &nbsp Posted: 06/27/2022 08:49:47
Peter Hornbostel
Many thanks, Lance! &nbsp Posted: 06/27/2022 08:53:32
---
---
---