Jim Bodkin, APSA, PPSA
---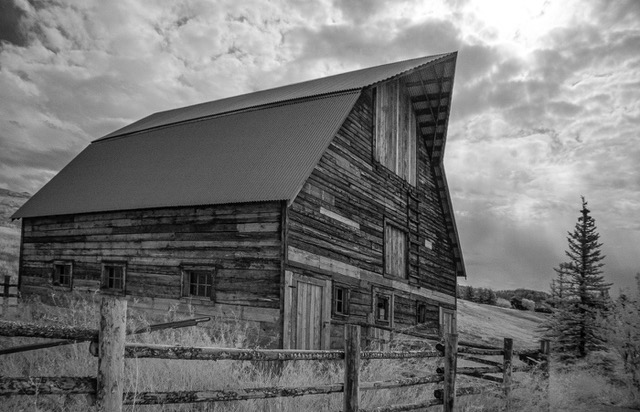 October 2021 - Steamboat Springs Barn
About the Image(s)
During our current trip to Colorado, I was reminded that IR is a wonderful way to capture Black & White. This morning I took my IR modified Canon 40D camera with a 17-85mm lens to capture a local historic barn. Because of the distortion inherent in a 17mm closeup, part of the post processing involved using free transform in Photo Shop along with the removal of ski lift cables and tower from the background. The adjustments back in Light Room involved the desaturation of the color, adjusting the blacks and whites, and highlights and shadows. Then adding contrast, sharpening, texture, clarity and dehaze adjustments.

Captured with 720 nm IR filter modified camera set at 1/1600 sec, f/8, ISO 800 (I mistakenly left it set from a previous photo, normally I would have set it at ISO 400 and 1/800 sec) hand held.

My intent was to capture the detail and texture in keeping with this historic structure. Did I succeed?
---
6 comments posted
---
---
---
Allen Tucker
Good work removing the wide angle tilt. The detail in the siding reminds us this was built one board at a time - with hand tools. &nbsp Posted: 10/03/2021 18:03:43
---
---
---
Jim Hagan
Jim Bodkin
Thanks for your inspiration from last month on IR.

I agree with the continued tilting. The shooting angle available was very tight and the 18mm lens not wide enough to capture the whole scene, so I had to make compromises. I had to use almost all of my 'canvas' to get the majority of the distortion corrected, but not all. I appreciate your comments

&nbsp Posted: 10/05/2021 23:09:38
---
---
---
Henry Heerschap
Nice subject, Jim. I love IR for monochrome and it worked well here. I agree with Jim about the too-tight composition, but I understand your limitations. I've been trying to remember to make 2-3 image panos when I'm dealing with situations like this, especially with my IR camera. It's helped quite a bit. &nbsp Posted: 10/11/2021 19:46:13
Jim Bodkin
Thanks, Henry. That is a great suggestion with shooting a pano for those tight shooting situations. I am not 100% sure if it would have worked here, but it sure would have helped. Thanks again.

&nbsp Posted: 10/11/2021 22:46:03
---
---
---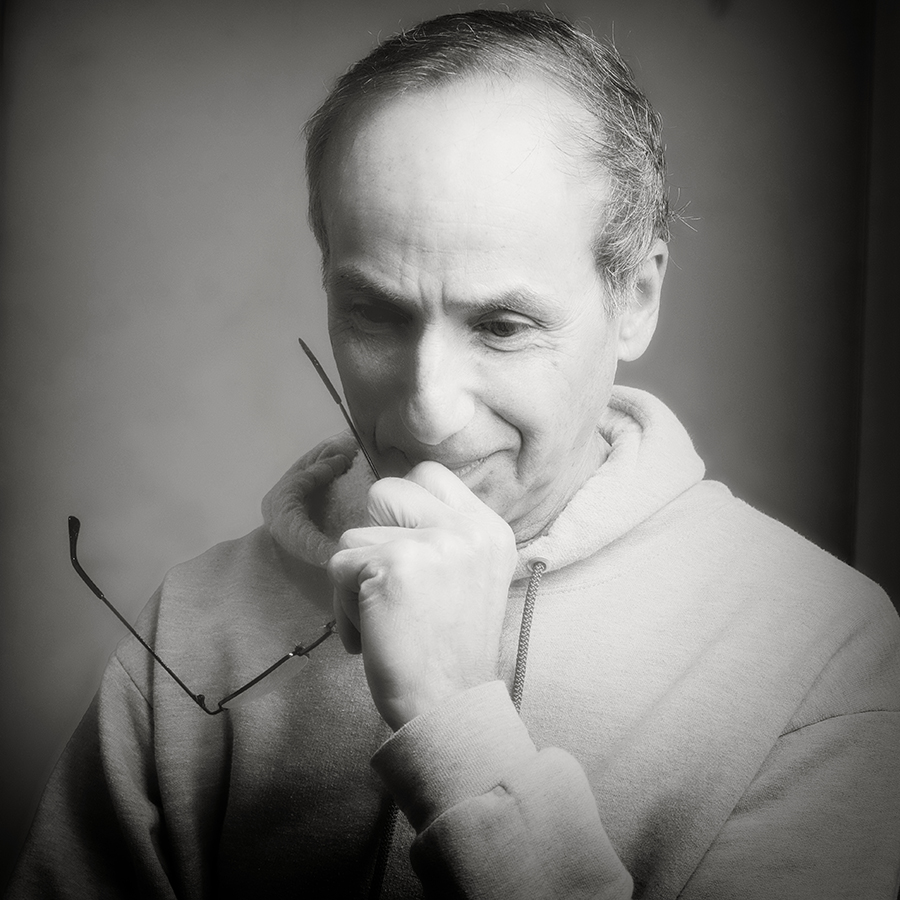 Lance Lewin

(Groups 83 & 87)
Hello, Jim. Alternatively, image No2 with all its distortion presents its own special aesthetic, that I like. I also do not mind the ski tower and lines, thus I would have left them in or tried to capture this structure from a different angle or with a different lens.

"Points to Ponder':
I often use 14mm and 16mm for the soul purpose of injecting a mood or some type of visual "prick" to bring interest to an otherwise straight forward scene or subject. This sometimes includes turning the scene/subject into an abstract, but nonetheless the optical diversities are sometimes a worthwhile benefit.

&nbsp Posted: 10/13/2021 07:54:14
---
---
---
Please log in to post a comment