Jim Hagan
---
July 2021 - St. Agnes Church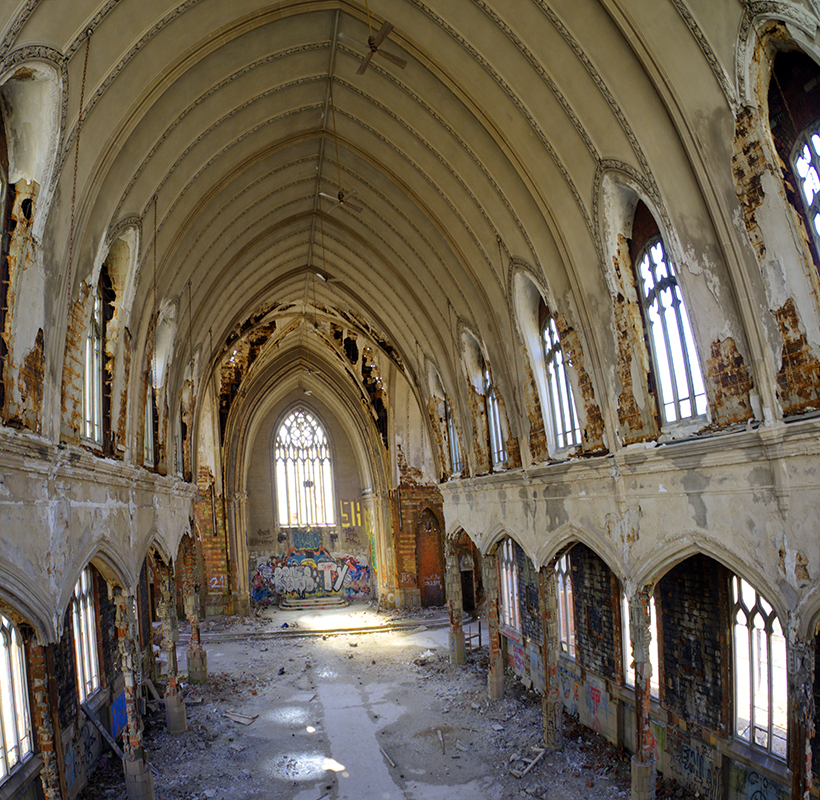 Original
About the Image(s)
St. Agnes Church was built in 1924 and once had three priests, 22 nuns, 400 students and 1,500 families. But, riots and a great decline in Detroit's population led to falling membership and the church was sold in in 2007. The photo was shot using a tripod with an 18 mm wide angle lens at 1/40 sec and ISO at 200. In Photoshop I straightened the image, converted to mono and lightened the dark shadow areas.
---
This round's discussion is now closed!
4 comments posted
---
---
---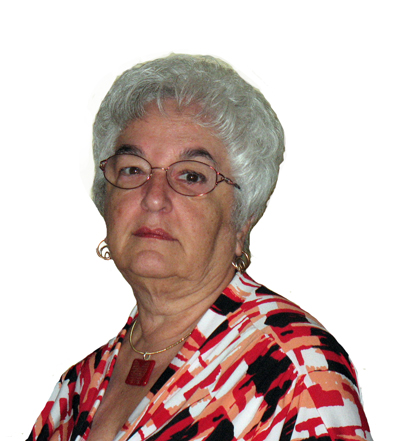 Bev Caine

(Groups 48 & 80)
Other than that the image could be straightened a bit more (to my eye) I think the monochrome is a great improvement. &nbsp Posted: 07/04/2021 15:20:42
---
---
---
Allen Tucker
Leaving in some wide angle distortion adds to the message of despair. &nbsp Posted: 07/04/2021 17:21:22
---
---
---
Henry Heerschap
I agree with Allen. The "leanedness" of the structure fits the overall theme of the image. Nicely processed. &nbsp Posted: 07/07/2021 12:45:36
---
---
---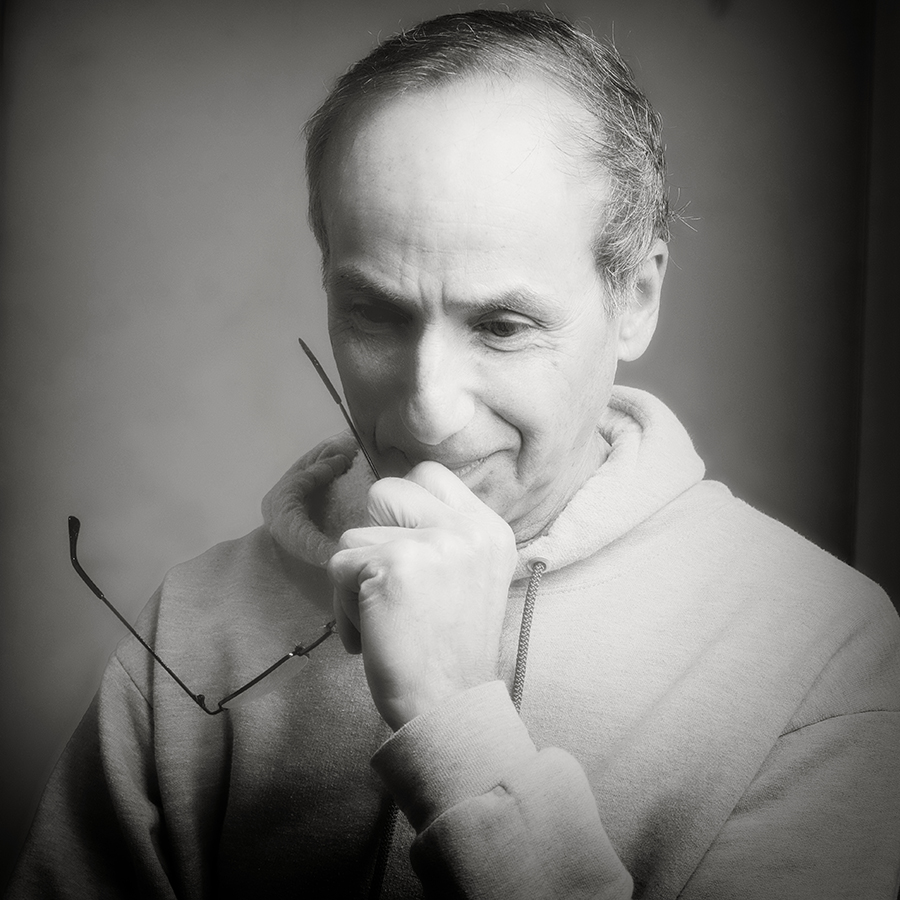 Lance Lewin

(Groups 83 & 87)
Very interesting subject and sad to see this type (level) of decay in a space once dedicated to preserving Hope and Love.
The color version very well defines a space that lies in despair. On the other hand, I do not enjoy the details of decay within the BW version as much as in the color version.
The lens distortion is kind to this piece and helps define the narrative the others are speaking of.
Please, see my edit that tries to maintain the same amount of (overall) luminance and hence (hopefully) more detail. I did include several areas of targeted "Dodging". Also, a custom copper-silver toning was applied. BW conversion via Silver Efex Pro-3. &nbsp
Posted: 07/09/2021 08:10:52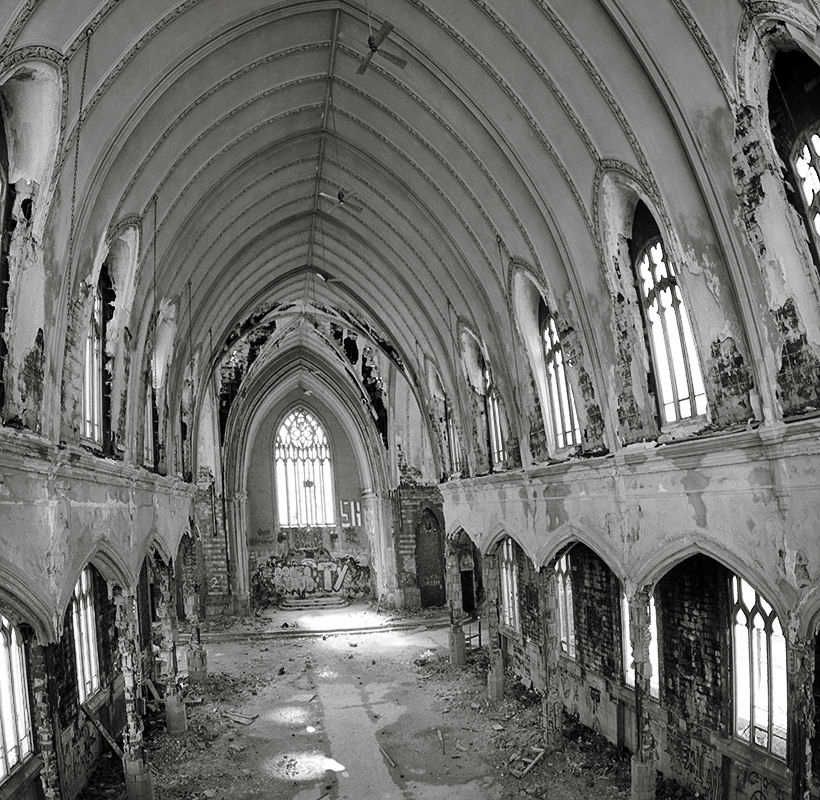 ---
---
---