Rich Krebs
---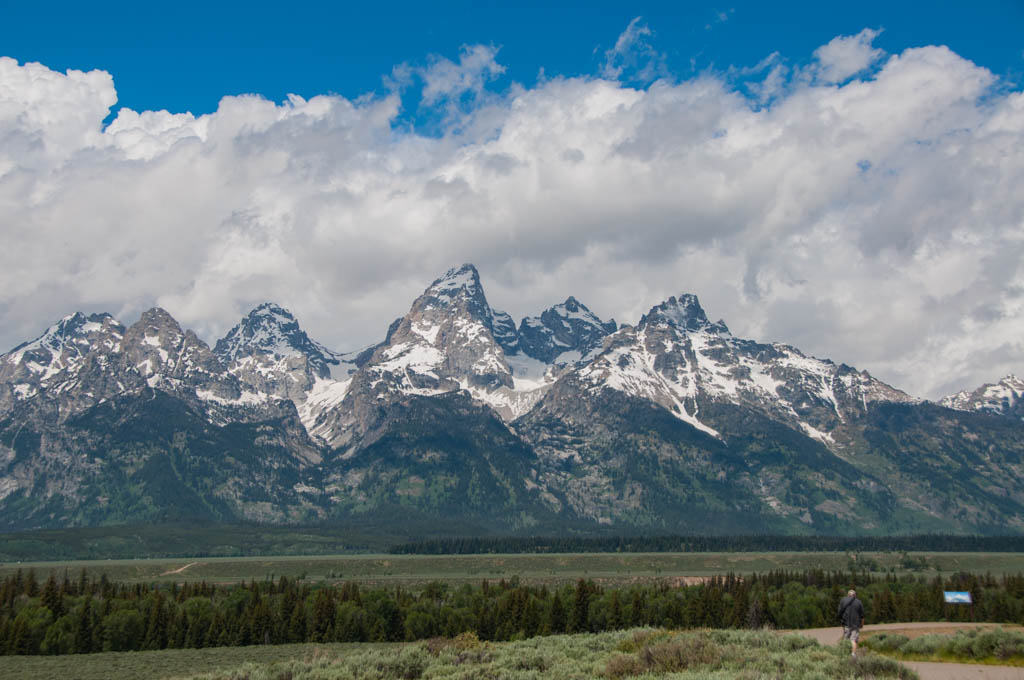 November 2021 - Tetons
About the Image(s)
We were on a family vacation in the Grand Tetons. Here is one I like. D90,1/1250, f9, 36mm,
---
This round's discussion is now closed!
7 comments posted
---
---
---
Lori Azevedo
Beautiful sky and I like how the shadows fall on the mountain. I'm not sure about how it's cropped. It may just be a light angle issue. I would have liked to remove the man on the path and the blue sign at the right. &nbsp Posted: 11/04/2021 00:00:26
---
---
---
Donna Sturla
Yes, I agree with Lori, I think I would have removed the man. He's distracting and so is the blue sign. I might have cropped a bit off the blue sky, and added contrast to the mountains, and straighten the horizon. Keep working on it and re-submit, that would be fun. The clouds are great and the mountains are lovely.
I played around with it a bit - took out the man and the sign, cropped top and bottom, added contrast and made a layer mask to deepen the clouds and this is what I came up with. Just for fun. Don't know if you'll like it. Might even be better by taking out all the blue sky ? &nbsp
Posted: 11/13/2021 04:20:55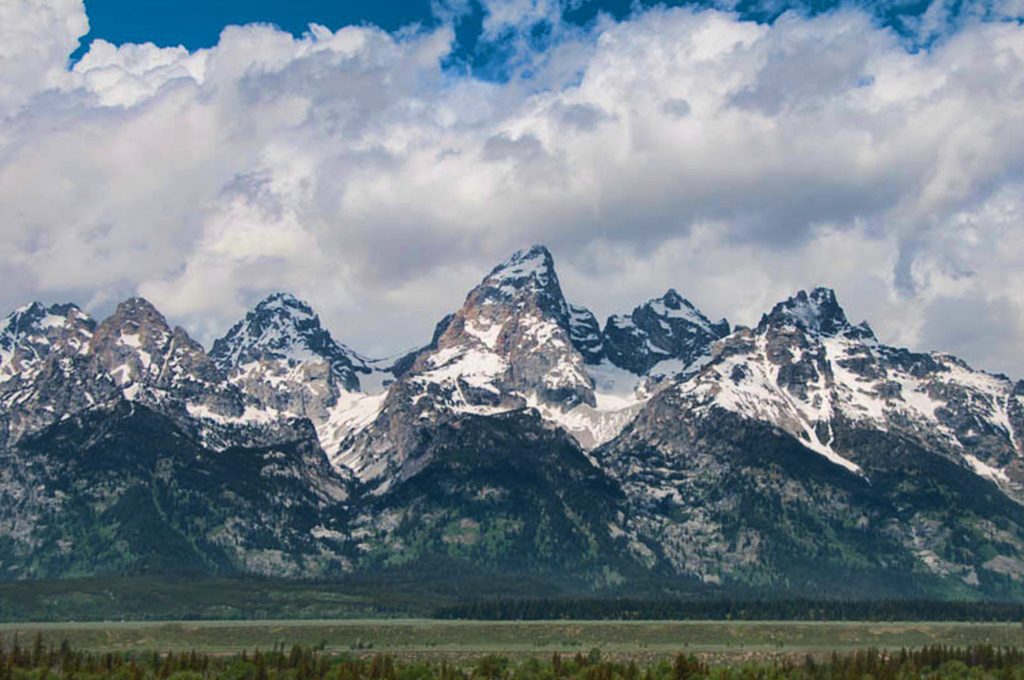 ---
---
---
Diana Duffey
Rich, I like your image. I agree with Lori and Donna that the sign and man should be removed. &nbsp Posted: 11/15/2021 20:34:59
Rich Krebs
The man is my son and it give a relative size to the image. &nbsp Posted: 11/18/2021 15:13:44
Diana Duffey
Rich, I should not comment on landscape images because I know very little about photographing them. What I like about your image is the layering-foreground, row of pine trees, middle ground... they all lead my eyes to the mountain. Your are right, your son does give a relative size to the mountains. I would remove the sign or lower the brightness. &nbsp Posted: 11/19/2021 08:26:24
---
---
---
Mark Aksoy
The image captures the ruggedness of the Tetons! I would remove the sign but keep your son in the scene. Finally, I agree that more contrast/clarity would increase the impact of the image. &nbsp Posted: 11/25/2021 00:18:42
---
---
---
Doug Wolters
Love the mountains. The problem with your son is that he does not stand out enough, that he merges with the trees. If you lighten the trees, would that help? &nbsp Posted: 11/25/2021 09:22:25
---
---
---