John Larson, FPSA, MPSA
---
November 2021 - Kinnick Stadium Iowa City, IA
About the Image(s)
Why I took This Image

My wife and I had the opportunity to take my grandsons to their first big time college football game. This is from the Iowa vs. Purdue game on October 16. Unfortunately Iowa lost, not a good game..

How I took this Image

Camera Model: Canon PowerShot G3 X, Original Date/Time: 2021-10-16T12:25:53.211, Exposure Time: 1/2000, Shutter Speed: 1/2000.00, Aperture: 4.97, F-stop: f/5.6, ISO Speed: 200, Lens: 8.8-220.0 mm

What did I do to this image

I used Photo Merge in Lightroom to make this panorama that is almost 360 degrees.
---
This round's discussion is now closed!
5 comments posted
---
---
---
Sherri Vallie
locating people at either side brings the photo and story to life. &nbsp Posted: 11/14/2021 18:31:47
---
---
---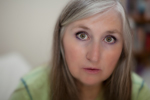 Debbie Perez
Has an almost fisheye effect! Overall, I like it but I think I might try to correct the perspective on the center area (grandstand?). It is a bit cattywampus to me. &nbsp Posted: 11/17/2021 09:48:46
---
---
---
David Garrison
nice panorama. Agree with the above &nbsp Posted: 11/17/2021 11:04:21
---
---
---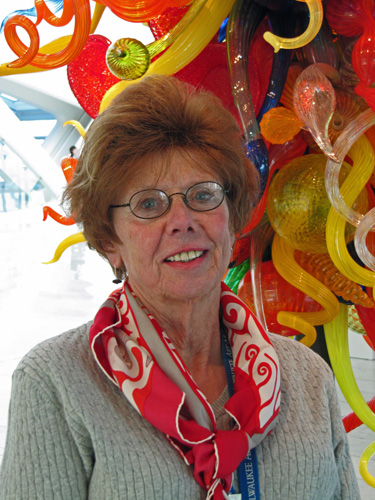 Priscilla Farrell
Very nice panorama. I, too, like the people along the sides. I might consider removing the brown spot along the lower right edge. Someones hair (head?) Little nitpick. Fine focus, everything is sharp from front to back. I have a Canon Powershot SX79, Does a nice job for a little camera and is light weight. For mature me. &nbsp Posted: 11/20/2021 16:55:37
---
---
---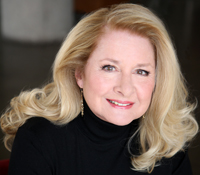 Sandra Irwin
Very nice. Nice job putting the panorama together. I do agree with removing the brown hair (or whatever it is) on the lower right edge. &nbsp Posted: 11/23/2021 19:44:29
---
---
---