Pinaki Sarkar
---
November 2023 - View of a battlefield in Greece where long and hard battle was fought in medevial times between Turkey and a European Power
About the Image(s)
Technical:
F11,1/100,ISO 125,42mm, No flash. Metering Pattern.
Processed though NiK collection software and lightroom to bring the mood.

Background:
This is a tourist place. We went there on a cloudy day so I had the nature's softbox to take this shot. I took several , however for this, in post processing, I tried a concept called perceptual saturation filter given in NIK collection.
---
This round's discussion is now closed!
5 comments posted
---
---
---
Aaron Burdin
Very nice light rays, like the composition of the boat in the middle of the frame, and between the walls. To my eye you have three bright spots on three corners. I would have cropped or cloned out the boat in the bottom right, darkened the bright light in the top left corner, and the bright spot at the bottom left corner. Perhaps a little bit of targeted increase of exposure on the boat to make it stand out a bit next to the water. &nbsp Posted: 11/14/2023 21:09:30
Pinaki Sarkar
Thank you very much. One thing I was not able to get my head around...what do NIK collection mean by the concept perceptual saturation? They have a filter for it ..what exactly they do in that filter &nbsp Posted: 11/15/2023 06:13:20
---
---
---
Alastair Cochrane
A really peaceful image nicely produced. Maybe eliminate the white highlight top left? &nbsp Posted: 11/20/2023 14:31:06
---
---
---
N. Sukumar
Hard to imagine this peaceful scene as the setting for a major battle. Nice sky. I wish the statue of the man wasn't partially obscured behind the red structure at the right. Who is he? &nbsp Posted: 11/24/2023 12:01:42
---
---
---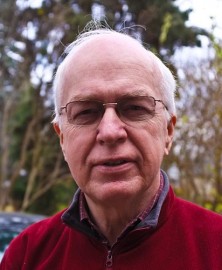 Marcus Miller
You've captured it all! There's a lot going on in the scene from the rays, to the coloured markers, the boat, the statue and the peaceful light. To my mind the coloured markers are the story. &nbsp Posted: 11/25/2023 08:19:04
---
---
---