Georges Dormoy
---
June 2022 - Water Drops
About the Image(s)
In macrophotos, I like in particular spider webs with water drops sprayed with a spray bottle. The challenge for that is to have the maximum number of drops in focus and also to have a nice background which is not so distracting. The background was the wall of our chalet in the forest.
It is also important that the photo is not taken during a windy day. I did not have a tripod that day, so it is handheld.
Image was captured using a Nikon D850 with a Nikkor Macro 60mm, 1/60 of a second at f/32 ISO 400.


---
This round's discussion is now closed!
3 comments posted
---
---
---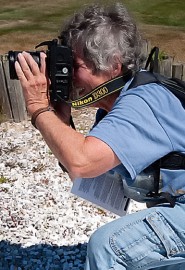 Janet DiMattia
Hi, Georges.
Interesting shot! I like the coloring of the background as it makes the the reflections in the droplets interesting as well. I think you might crop a bit on the right hand side to eliminate the white area near the top. Enjoyed looking at the droplets closely and reading about the process you used.
Nice!
Janet &nbsp Posted: 06/12/2022 09:23:31
---
---
---
Georges Dormoy
Good idea Janet. &nbsp Posted: 06/12/2022 13:03:32
---
---
---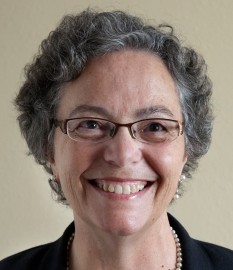 Charissa Lansing
Hi Georges,
I admire the sense of depth in this creative image because the drops appear suspended to me give the image a three dimensional quality. I am surprised at how many are in tack sharp focus, as I understand the challenge involved.

Thank you for your explanation, too. I don't know if I would have guessed that the drops were supported by the web, but against the darker background the strands of spider web silk are easily discernible. I agree with Janet's ideas about a possible crop to explore. &nbsp Posted: 06/21/2022 12:43:35
---
---
---