James Silliman
---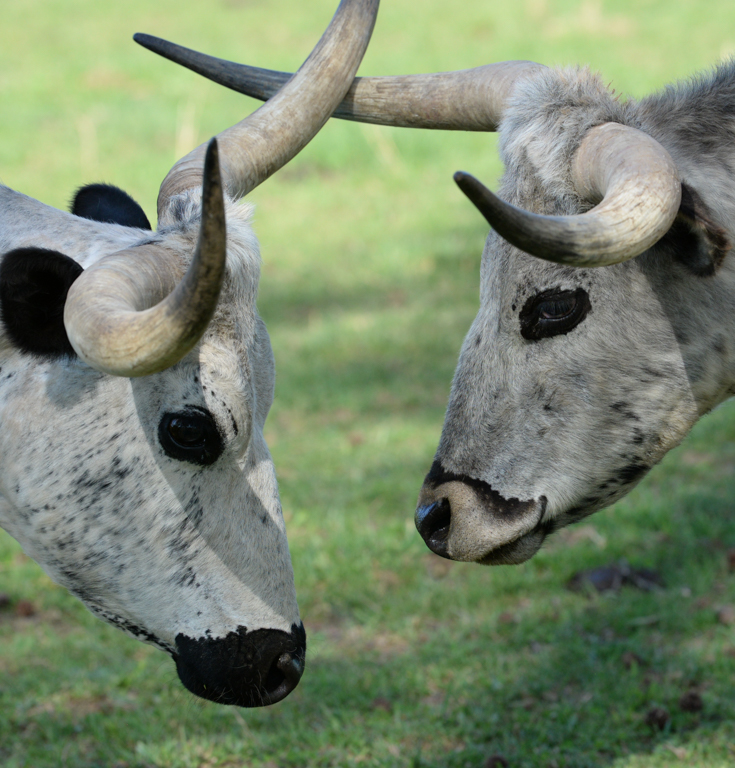 May 2022 - Friends
About the Image(s)
I do some part-time work for a local bourbon distillery. We have a small herd of longhorn cattle on the property. They tend to take on the role of pets or mascots at the distillery. We feed them "spent mash" or what distillers call "backset ." Having been a former resident of Texas, I have always been fascinated with longhorns.
My entry for this month was taken a few days ago while photographing the herd after work. The original image was taken at a wider angle and conveyed more of a confrontation between two members of the herd. This is a cropped version of the original image. I thought this image portrayed more of an element of curiosity between two friends. I tend to be drawn to the eyes of two cattle.
Post exposure was done in Lightroom with a minimum of adjustment. I was using a Nikon 610 with a 70-200mm lens set at 200mm. Camera settings were: f/5.6 @ ISO 800 and captured at 1/1600 sec.

---
4 comments posted
---
---
---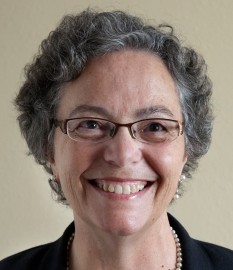 Charissa Lansing
Hi, Jim!

Thanks for the background on this image. It is fun to see these animals butting their horns and the story-telling adds impact to the shot. The soft blurred background really makes the animals pop for me and I find the tight crop pleasing. I enjoy seeing the tuffs of fur on their heads. My eye is drawn to the one at camera right because more details are revealed compared to the one at camera left.

I wish I could get a better look at their eyes and more detail in the black regions of their heads.

It is great fun to admire these fine animals. Thank you!
&nbsp Posted: 05/09/2022 12:50:16
---
---
---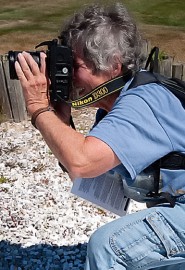 Janet DiMattia
Hi, Jim.
Interesting unusual subject you were able to capture and share.
I especially like the shadow of the horns on the left cow as it leads me up to the interplay of horns at the top - then down the head of cow on the right. Effective also is the close crop you mentioned as it does show the communication between the two creatures.
Good job.
Janet &nbsp Posted: 05/09/2022 15:02:44
---
---
---
Dick States
Love the diagonal in the composition with the head on the right elevated above and to the right of the one on the left.
Like how the two horns are crossed tying the two together. Like the background but wish it was toned down, so to project more attention on the subjects. I'm sure it was not possible, but I wish there were catch lights in the eyes. &nbsp Posted: 05/15/2022 15:45:32
---
---
---
Georges Dormoy
This photo is very pleasant to watch, with the curves made by the edges of the cow heads and their horn. I wish I could see the top of the horns which are truncated in this photo. This would give more power to the x shape of the horns interlacing. Apart from that, I found a great harmony on shapes and colors (the green of the grass changing intensity from the top to the bottom. &nbsp Posted: 05/19/2022 15:32:41
---
---
---
Please log in to post a comment