Georges Dormoy
---
January 2022 - Untitled
About the Image(s)
This picture was taken with my Nikon D100 quite a while ago, with a 55mm Macro lens (1/60 sec F/32 ISO 500) with a macro ring flash.

It was in my garden during a day without a bright sun. The close aperture made possible a black background to remove any distraction from any object behind (background being underexposed).

It was important for me to have the insect in focus but the challenge was top have its entire body in focus. The bright spots on the carapace was due to the flash and could be a nuisance, but could not do anything about it. May be using a polarized filter could help reducing that reflectikon, but ot would absorb some lights that would make the aperture more open and reducing the depth of field.
---
3 comments posted
---
---
---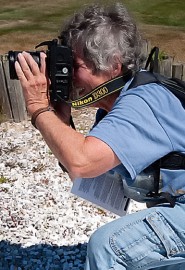 Janet DiMattia
Hi, Georges.
Very nice close-up of the insect! Sharp details in its body and the surrounding area of the bud. My only suggestion might be to crop it more tightly to eliminate some of the petals which are not so sharp and to darken the edges around the flower.
Amazing it did not fly away while you were taking the photo!
Janet &nbsp Posted: 01/14/2022 08:35:14
---
---
---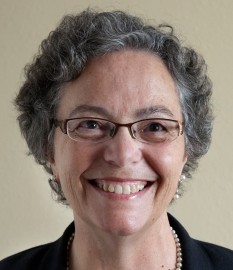 Charissa Lansing
Hi, Georges,
This is a wonderful close-up that draws my eye to what I suspect is a Japanese beetle, a serious pest that eats my flowers and hangs on tightly. I believe you have captured its details beautifully, rendering them in crisp sharpness!
Also, I must admit that your image makes the insect look rather attractive to me and I enjoy seeing the pleasing color and textural contrasts that you found.

I agree with Janet's suggestions to further enhance this excellent close-up capture. &nbsp Posted: 01/19/2022 09:16:39
---
---
---
Dick States
This is a great close-up of a very destructive insect that loves roses. During their larvae stage in late summer, they can wipe out a lawn by eating the roots off the turf grass causing death to the turf.
Love the great detail of the beetle and the great lighting. I agree with Janet about the crop to eliminate some of the background petals. I have to admit this destructive insect is an attractive insect. &nbsp Posted: 01/19/2022 12:36:19
---
---
---
Please log in to post a comment