Janet DiMattia
---
January 2022 - Snowy Owl
About the Image(s)
This was taken in the late afternoon of New Years Eve at a beach close to my home where a Snowy Owl has been seen for a week or so.
It was perched on a old life guards chair which accounts for the scratched-up post its legs are resting on. Not my choice but had to work with it as I wanted the complete bird. Hoping it does not detract too much.
Taken with Nikon D500, SS1/250 sec, F 7.1, ISO 1250, fading ambient light. Took a few shots beforehand when he was on the dunes but the beach grass was dense and blowing and too prolific to get a clean shot. I am hoping he will stay around for a while longer.
---
5 comments posted
---
---
---
Ally Whiteneck
All I can say is wow! &nbsp Posted: 01/13/2022 20:39:43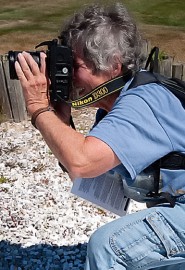 Janet DiMattia
Thanks, Ally.
I think that's the exact word I said after I took the picture of the Snowy!
He is still around but further away from access. Photographing birds gives me a lot of joy.
Janet &nbsp Posted: 01/14/2022 09:13:08
---
---
---
Dick States
Great shot. The post the bird is sitting on does not bother me at all. The colors on the perch are the same as the bird. A great background with a nice vignette.
I wish the feathers, (probably down), around the head and other areas on the body had more detail. I'm sure they were blowing in the wind; it doesn't take much of a breeze to ruffle feathers. I feel a faster shutter speed would clear this up, maybe more around a 1000.
I also would clone out the part of the post going down and out of the image. Due to its dark color it tends to pull my eye down and out of the image.
What a great opportunity to photograph an unusual and a great bird. &nbsp Posted: 01/14/2022 20:17:19
---
---
---
Georges Dormoy
A very nice picture. It is a real challenge to have a correct posture of such animal. But this one is well done. With the difficulties faced with wind and unforseable moves the bird can make, may be it would have been useful to take a series of shoots (burst shooting), 6 images per seconds or less so as to choose the right one.
Nevertheless, this is a success. The bird has a rather unusual posture, showing only one eye, like a cyclope in the Greek Mythology. &nbsp Posted: 01/16/2022 11:51:06
---
---
---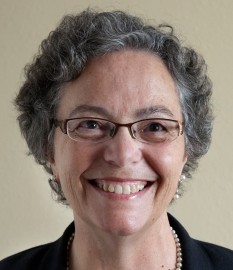 Charissa Lansing
Hi Janet,
What a joy it must be to observe and photograph the birds you discover. This is a magical image and I can't help staring at this pose, with only one eye visible. I can almost feel the wind tousling the downy feathers to create this magical halo effect.

Seeing the edge of the lifeguard's chair doesn't distract me, perhaps because it provides a firm foundation and allows me to see the whole bird. I think the suggestion about a higher shutter speed is worth exploring but with windy conditions this type of capture is tricky. &nbsp Posted: 01/19/2022 09:36:09
---
---
---
Please log in to post a comment