Janet DiMattia
---
October 2021 - Osprey Tail Spread
About the Image(s)
For some unknown reason this young Osprey would spend most of the day on the old weather vane on a post at the end of my dock.
I set up my camouflage photo chair in the bushes about 10 to 15 feet away. Was able to take many shots without disturbing him. F 5.6, S1/800, ISO 500, late afternoon light. I especially liked the tail spread and his head alert waiting to be delivered a fish even after the adults had migrated south. No cropping was necessary.
---
5 comments posted
---
---
---
Ally Whiteneck
What a fabulous capture Janet. You must have been thrilled to get such an unusual pose for this beautiful bird. I really enjoyed seeing the capture of the eye and the wingspan together. It almost seems impossible! &nbsp Posted: 10/07/2021 17:20:11
---
---
---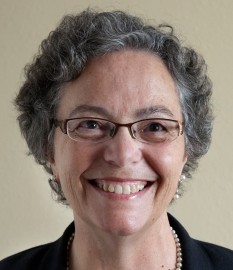 Charissa Lansing
Hi Janet,
Wow! This is an amazing image to me. The beauty of the wingspread in this magnificent pose and suggestion of intelligence in the Osprey's eye and head positioning are fascinating to me.
I had great fun playing with your beautiful image. I brought it into Color Efex Pro and attempted to correct what I thought might be a grey color cast and then added the filter to extract more detail in the lower part of the wing tips, which were naturally shaded in the pose. I don't know if the attached is realistic to you but see what you think. &nbsp
Posted: 10/16/2021 20:06:46
---
---
---
Dick States
Hi Janet,
This is a great shot for sure and not an easy shot. Great background that does not distract from the bird. Nice light and to my eye the image is sharp. I wonder why the bird had its wings hanging down and covering it's legs? This to my eye is kind of a awkward position for the bird to be in but it's nothing you could change, just made the image a bit confusing to my eye. Maybe it was drying its wings or had its eye on another bird up in the sky.

It's interesting the changes Charissa made to the image. I don't feel there was a gray cast to the image. Her changes gave the image too much of a blue cast to my eye. I like the original image just the way it is. &nbsp Posted: 10/17/2021 13:42:25
---
---
---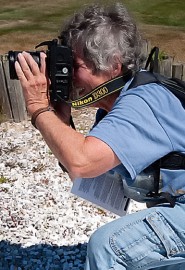 Janet DiMattia
Hi, Dick.
Thanks for the comments.
Actually the bird's legs are on the small wooden platform at the top of the weather vane and not under the wings. The birds seem to like it as it gives them support. That little black area showing under the center feathers of the tail is part of the platform. Kingfishers hang out there all the time even in the winter. Most of the time I cannot use images which show the platform as it is not very picturesque. I probably should have mentioned it was on a small platform.
Janet. &nbsp Posted: 10/17/2021 14:32:13
---
---
---
Georges Dormoy
Janet, this is a great shot. It is something which is not "déjà vue", quite exclusive. I saw so many pictures of this bird in different positions but this one is rather rare, which mean that your photo has a high value.
Technically speaking everything is OK : focus, light, sharpness, soft background etc. &nbsp Posted: 10/18/2021 16:26:43
---
---
---
Please log in to post a comment