Ally Whiteneck
---
October 2021 - Fall is here!
About the Image(s)
This is my submission for October. It was taken with my Sony A7iii, using a fixed 55mm 1.8 Zeiss lens. It was shot at f/4, 1/125, Manual with an iso of 200 and handheld. It was taken at Lake Tahoe a few days ago. I did crop about 15% to get it to the composition I wanted. I had wanted to get rid of the highlighted area on the middle right but was not able to do it in Lightoom. It started as a Raw image and there were only slight tweaks.
---
8 comments posted
---
---
---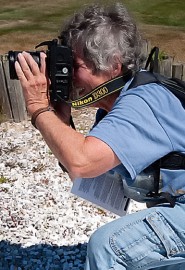 Janet DiMattia
Hi, Ally.
Nice colorful leaves you shot. Leaves have not even started to turn yet on the East Coast.
Since you said you cropped it - I gave it a greater crop to eliminate the out of focus area on the left which was distracting to me. Then darkened the outer edges to concentrate the attention on the pretty fall colors. This also led my eye to the detail on the right hand side where the leaves were touching each other. It seemed to bring out the good detail in those colorful leaves. What do you think?
Janet &nbsp
Posted: 10/08/2021 17:35:46
Ally Whiteneck
Yes, I like it a lot! Thank you. It is not the type of photo that needs much of a background, so your analysis is perfect. &nbsp Posted: 10/08/2021 17:37:31
---
---
---
Dick States
Hi Ally.
I agree with Janet. I too cropped and applied a vignette. I took a look at the histogram and realized the image could be brightened with out blowing out any colors. I feel this gives the image more impact. I also feel the light spots on several leaves were a bit of a distraction. &nbsp
Posted: 10/15/2021 19:04:47
---
---
---
Ally Whiteneck
Hi! Thank you Dick, an improvement for sure! Ally &nbsp Posted: 10/15/2021 20:42:35
---
---
---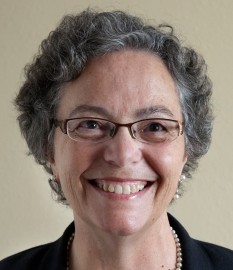 Charissa Lansing
Hi Ally,
I think the colors are lovely in these leaves that you've spotted and the image speaks to me about the change of seasons.

To me, the crop Janet suggested enhances the image. Also, I just saw Dick's brightening and vignette and thought it really worked. My eye, however, is drawn to the upper left corner of the image by the burst of red. I think that just cropping off a bit of the top might be something to explore. &nbsp Posted: 10/16/2021 19:46:39
Ally Whiteneck
Thank you, I will try! &nbsp Posted: 10/16/2021 20:42:02
---
---
---
Georges Dormoy
This picture has a great potential to enhance the colours of leaves in autumn.
I was tempted to change the colours to make them more vivid. Also leave the bright area in the center and darken the surroundings in the left area.
You had a great shot but it merits to use some post-processing easy to do.
See my suggested changes. &nbsp
Posted: 10/18/2021 17:11:06
Ally Whiteneck
Thank you! This is exactly the help I need! I am just learning Lightroom and am in the middle of a course. I can see it is relatively easy to learn, but it is a whole different story to know how best to work it to enhance a photo. &nbsp Posted: 10/19/2021 08:09:46
---
---
---
Please log in to post a comment