Janet DiMattia
---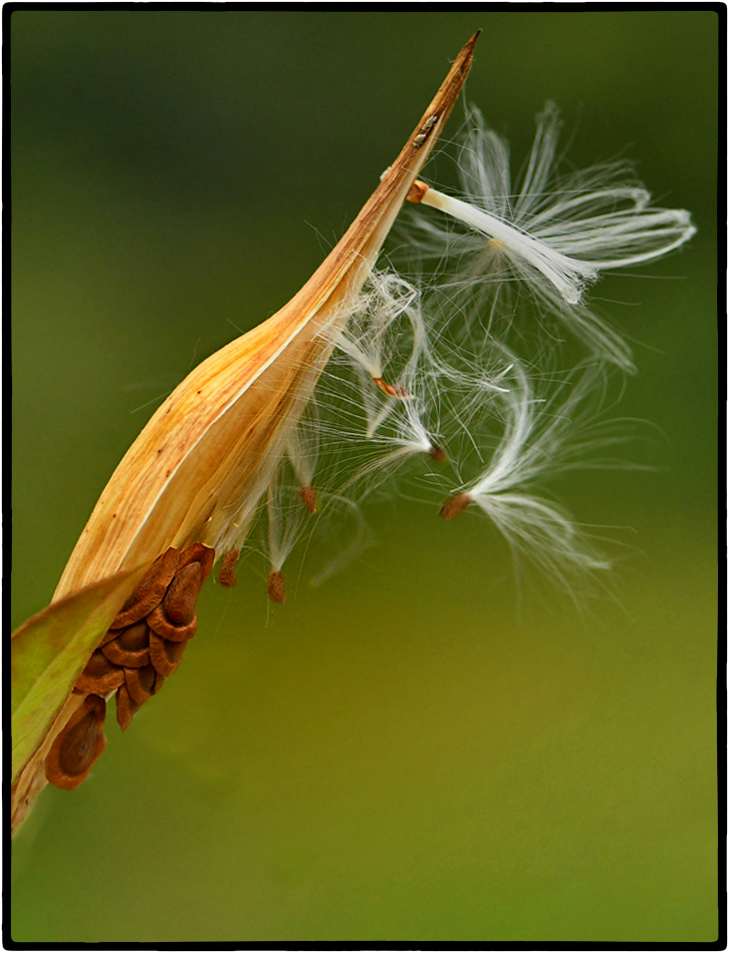 September 2021 - Butterfly weed pod
About the Image(s)
The Butterfly Weed pods have begun to open in my yard. I picked a stem to put in a narrow container and placed it on the picnic table on my deck. Then adjusted the angle of the stem to reflect the background I wanted. Set my camera on my 'puffin-pad' which is a hard form foam-block designed to fit your car window. But I use it also where-ever needed. Did a slight crop and minor touch-up.
Nikon D500,1/800 SS, 7.1F, Ambient light.
---
6 comments posted
---
---
---
Dick States
Hi Janet.
Great colors in this and love the background. Like the clarity in the pod and seeds attached to the pod. To my eye I would like to see the pod more vertical so the stem would be coming up into the image diagonal from the bottom. This would eliminate negative space from the bottom of the image. I also feel more DOF would have allowed more clarity and sharpness of the white filaments of the milkweed seeds. They are the focal point in this image but not as sharp as they need to be.
I think your process of capturing the image worked well. &nbsp Posted: 09/12/2021 14:34:10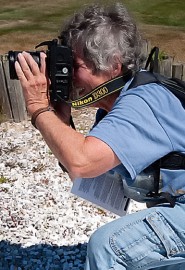 Janet DiMattia
Appreciate your comments, Dick.
I never seem to have much luck capturing the filaments as they are always moving. Also found the Butterfly Weed is more delicate than regular milkweed and does not give as much substance to work with. Did a quick vertical fix and crop and not really satisfied with what I did.
May give it another try when the milkweed pods open as they are not ready yet.
Am determined that one of these times I will get it right! &nbsp
Posted: 09/12/2021 15:54:49
Dick States
I agree with you, I don't think this worked. Maybe try cropping off the bottom of the original maybe up to and include half of the bottom seed. You could try cutting some of them and bringing them in to shoot this winter when the wind would not be a problem. &nbsp Posted: 09/12/2021 16:38:26
---
---
---
Georges Dormoy
Hi Janet. I like your photo as it is. I do not have an problem with the framing.
You have a perfect blurred background with a nice green color.
I agree with Dick that a smaller aperture (1 f stop) would have given more sharpness for the white filament and compensate with an higher ISO rather than a lower speed.
High speed is generally an important requirement, above all if this is an outdoor scene with some wind blowing. &nbsp Posted: 09/15/2021 14:29:53
---
---
---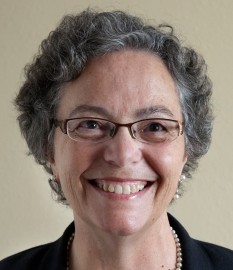 Charissa Lansing
Hi Janet,
The beautiful color tones in your capture and the lighting capture my attention. My eye goes right to the attached seeds in the pod because they are so clear, and the pattern of the escaping filaments is interesting to me. Thanks for sharing this one.

I understand the challenge in getting the filaments to look sharp and clear, especially in the wind. Dick's suggestion to cut some and work with them indoors appeals to me. Perhaps you could project or print a shot of your wonderful background to use in the indoor set-up. &nbsp Posted: 09/17/2021 22:01:06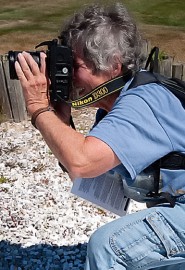 Janet DiMattia
Thanks Charissa for your comments.
The suggestion of setting up inside brought back memories of when teaching years ago and took some to my school. Left them in the car and when I return at the end of the day the pods had opened and the car was filled with the filaments! For weeks I was finding them floating around inside. So - I'm ignoring yours and Dick's suggestion. Thanks but...
Janet &nbsp Posted: 09/22/2021 06:33:31
---
---
---
Please log in to post a comment