Charissa Lansing
---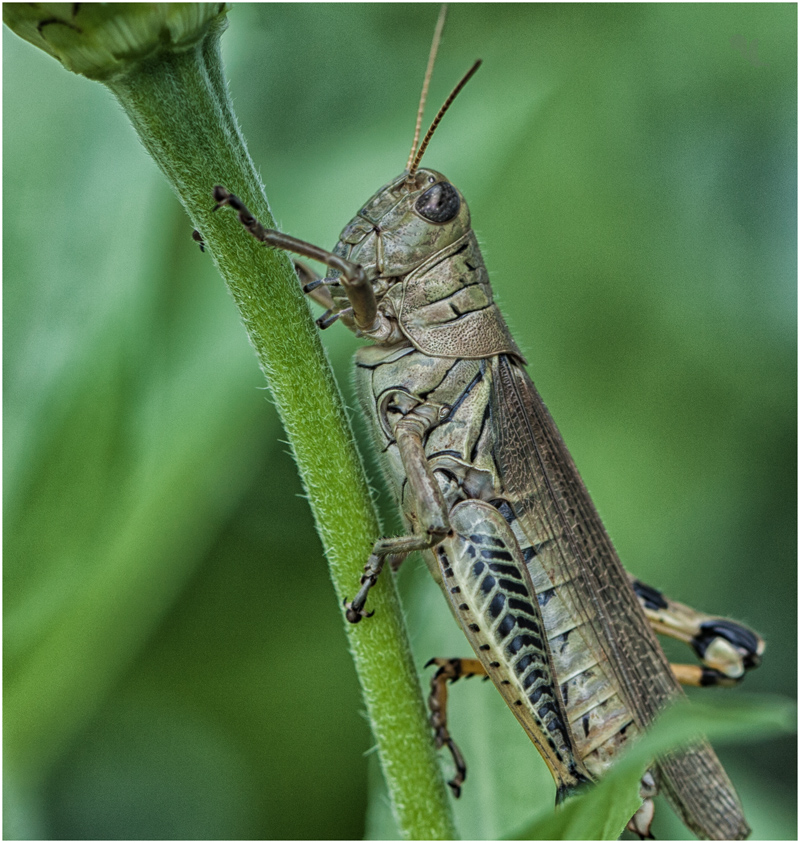 September 2021 - Spied by Grasshopper
About the Image(s)
I had just set up my camera on a tripod with a cable shutter release to shoot some flowers, intending to mount my circular polarizer on the lens, when I noticed a lonely grasshopper hiding among a mass of leafy zinnia stems. I quickly focused and stepped away to hit the cable release before the grasshopper took off. I was surprised to discover what appears to be my likeness reflected in the eye of the grasshopper!
Camera specs: Canon Rebel Xsi ( Exposure 1/125sec, f/4.5, ISO 100) with a Canon 100 mm macro lens set on a tripod with cable release.
---
5 comments posted
---
---
---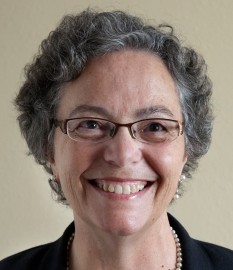 Charissa Lansing
I realize that there is much room for improvement in this shot (e.g., use of polarizer, greater depth of field, including more of the grasshopper's body), but I hope this close-up capture is of some interest. Thanks in advance for your helpful comments. &nbsp Posted: 09/01/2021 23:13:57
---
---
---
Ally Whiteneck
Your quick reaction to capture this image surely paid off. It is a good closeup with a lot of nice detail and color. &nbsp Posted: 09/06/2021 11:31:05
---
---
---
Dick States
Charissa, Nice shot. Lots of great detail in the grasshopper. Neat to study with interest the armor they wear. Like the composition. I could wish all the tail end of the grasshopper would have been included in the image. Sometimes it better to back off a little then crop if needed. I find the out of focus leaf a bit distracting which I'm sure you could do nothing about and get the shot.
I spent some time on this one and made some changes. First I darkened the grasshopper just a little which make it stand out more from the background and give the image more impact. The polarizer would have have accomplished this. I also darkened the lighter green areas in the background. I cropped some off the left side and a little from the top. Last I spent some time removing the leaf and putting the posterior end on the grasshopper the best I could.
&nbsp
Posted: 09/06/2021 21:25:06
---
---
---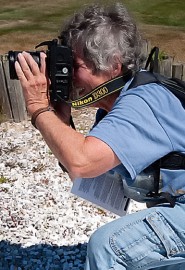 Janet DiMattia
Hi, Charissa,
Wonderful close-up of the grasshopper. What fine detail you were able to get! I am surprised he stay so still for you!
I like everything Dick did to make him really stand out. Too bad you did not have the chance to snip off the leaf before you snapped the shot. Then it would have been a true Nature shot. But I'm sure the grasshopper would certainly have responded to your attempt.
I so enjoyed looking at it, Janet. &nbsp Posted: 09/09/2021 09:04:11
---
---
---
Georges Dormoy
Nice shooting. This the advantage of using a 100mm macro lens. Mine is 60mm Nikkor Macro lens and I would have needed to get closer than you, with the risk of missing the shot as the grass hopper would have left already.
The lighting/brightness composition is well done.
The focusing has been well mastered.
My only concern is the cropping of the tail. It would have been more prudent to take a larger area to ensure that the insect is there in its entirety.
I dont know what is the number of mega pixels of your sensor but if it is over 30-40, you could have taken a larger area and then crop in post processing without loosing pixel details. &nbsp Posted: 09/15/2021 14:22:22
---
---
---
Please log in to post a comment