Tom Chen
---
September 2021 - Match Stick
About the Image(s)
Although I have been in photography for many years, I am still not familiar with Photoshop. I just did some brightness adjustment and contrast. Macro shooting has always been something I like to do. I call this photo "match stick". Because it looks a bit like, I like to see some fun that these ants have when they are looking for their food. This is shot with Nikon D500 and 60mm macro lens with DCR250, ISO320 aperture f20 shutter 1/160 second
---
13 comments posted
---
---
---
Ally Whiteneck
I find it amazing that with a 60mm macro lens that you can get this much detail of such small subjects. Since I am relatively new to shooting photos with a digital camera (off automatic), I am so impressed with the capacity of macro shooting like this. &nbsp Posted: 09/06/2021 11:29:00
Tom Chen
Hi,Ally
The resolution of this lens is quite good, especially the magnification ratio reaches 1:1, which makes me more handy when shooting small objects. Thanks for your comment. &nbsp Posted: 09/06/2021 22:24:20
---
---
---
Cindy Lynch

(Groups 45 & 50 & 57)
Wow! Outstanding detail and exquisite lighting to really show off your subjects. Well done! &nbsp Posted: 09/06/2021 11:43:37
Tom Chen
Thank you for your compliment, which makes me more courageous to post my work. &nbsp Posted: 09/06/2021 22:26:40
---
---
---
Dick States
Can it get any better than this? Wow! What a shot. Great detail and very sharp. Great background and wonderful lighting on the subject. Love the composition. Such detail in the ants. What is a DCR250? Did you use a flash? Tripod? This is one great shot. Welcome to Group 06 Tom, its great to have you in our group. &nbsp Posted: 09/06/2021 20:41:21
---
---
---
Tom Chen
Hi, Dick.
Thanks for letting me join this group, and it's nice to meet you all.
DCR-250 is a macro lens attached to the front of the lens, which can increase the magnification in addition to the lens itself. You can refer to the following website for introduction.
https://www.cameratips.com/recommendations/raynox-dcr-250
I usually have to have a flash and a proper reflector for macro shooting, so that the subject has enough brightness. I don't use a tripod because this will limit the shooting, especially when focusing manually.
Thanks for you comment. &nbsp
Posted: 09/06/2021 22:38:09
---
---
---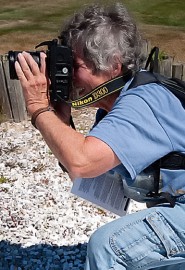 Janet DiMattia
Hi, Tom.
Interesting image with lots to look at and study. The detail is amazing! I like the way you caught the ants in various positions. Also the circular motion you created keeps you engaged in the activity of the ants!
Well done! &nbsp Posted: 09/09/2021 08:28:04
Tom Chen
Hi, Janet.
In fact, I have photographed a lot of ants' works, and I can share them one after another, because during the COVID-19 epidemic, I don't like to go to crowded places, so it is a good choice to shoot ants in the open countryside. &nbsp Posted: 09/11/2021 02:59:45
---
---
---
Georges Dormoy
I like the soft lighting, the soft background in contrast with the sharpness of the foreground.
I think the focus of interest is the first ant from the left which is well defined because it has a soft dark green backgrounf behind. My eyes were driven first toward that ant.
May be the challenge about the right part of the photo is that it is crowded with lots of things and the ants in that area are more difficult to enhance.
But globally it is technically and artistically a success &nbsp Posted: 09/09/2021 16:22:26
Tom Chen
Hi, Georges.
Thank you for your in-depth guidance on the work. I really like to press the shutter with the ant on a transparent background. This will highlight the ant's posture and make the picture look more beautiful, but it's a bit difficult to shoot. , Because focusing is not easy, and the ants are hyperactive, so a lot of practice is required.
Thanks for you comment. &nbsp Posted: 09/11/2021 03:11:20
Georges Dormoy
Yes ! With animals, ants or butterflies, birds, we need to focus and click very quickly. My experience is that only 1 or 2 out of ten shots are acceptable. &nbsp Posted: 09/14/2021 10:09:46
---
---
---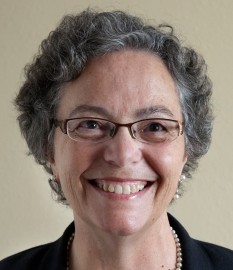 Charissa Lansing
Welcome to the group, Tom!

Wow! I have been staring at this interesting capture and admiring the exquisite details and various textures, the clarity, and beautiful lighting that separates the subjects from the dark background. I understand how challenging this type of shot is and applaud your skill, persistence, and patience.

I am familiar with photos from the Raynox-dcr250, but didn't consider the possibilities of using one with a macro. Thank you for the helpful link to this blog.

Is this a caterpillar that the ants are exploring? What fun studying these ants must be.

&nbsp Posted: 09/17/2021 22:17:03
Tom Chen
Thank you for your encouragement. Shooting macros has always been my favorite, especially ants. It is really interesting to be curious about their team strength and exploring other kinds of insects. That is indeed a caterpillar, and ants are no exception. Explore. &nbsp Posted: 09/22/2021 08:04:40
---
---
---
Please log in to post a comment