Tracy Szela
---
July 2021 - Untitled
About the Image(s)
This is an image I took at the NECCC conference in 2019 during a macro workshop. This is an African mantis set in a staged environment with some external lighting and a black velvet backdrop. Specs were Camera: Canon 70D, Sigma 105mm macro lens, f8, 1/10s (the bug was very still, which was good because it was still fairly dark even with the lighting), and ISO640.
---
This round's discussion is now closed!
9 comments posted
---
---
---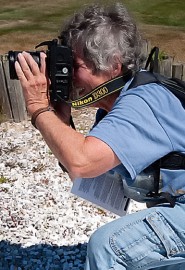 Janet DiMattia
Hi, Tracy.
Very unusual capture. Thanks for identifying the green area as a bug. I first thought it was a leaf which in itself would have made a great image. I tried a flip of the image and darkened the the top three petals a bit. Very sharp showing lots of detail even in the stem. I tried a horizontal flip.
Great shot Tracy.
Janet
&nbsp
Posted: 07/07/2021 07:10:47
---
---
---
Dick States
Hi Tracy. Very interesting mantis for sure. We don't have those kind that I know of in our area. I agree with the flip Janet made. Love the composition with the flip. The entire image is over exposed by about a half stop. I looked at the histogram and the pinks are blown out. This means when something is blown out this information is lost. You can't really fix it. I pulled the exposure back but really can't do much for the top two petals. I also darkened the background to make true black. When your doing a set up like this it easy to take a shot then look at your histogram and make adjustments to get the exposure right. It easy to blow things out when using a black background. The meter in the camera will see the background and try to make the black gray 18% and at the same time over expose your subject. You had a great set up to work with. &nbsp
Posted: 07/07/2021 14:09:16
Dick States
One additional note. If you look at the information under my Spring beauty you will see I had to under expose my shot by two stops (-2). That's because my camera was reading a lot of black background. I took a shot and looked at the histogram and made - adjustments. I did this until the histogram was right meaning nothing, on the pink flowers, was blown out. I then got my keeper shot. The others were deleted.
&nbsp Posted: 07/07/2021 14:21:52
---
---
---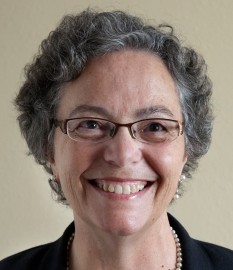 Charissa Lansing
Hi Tracy,
This is an interesting subject to me. I haven't seen this type of African Mantis in the past. The contrast of pink and green against the dark background appeals to me. I admire the careful focus in this image.
What a fine capture!

I also like Janet's flip because I think it strengthens the composition and I support Dick's suggestions about using pure black in the background and adjusting for the exposure with the histogram.
&nbsp Posted: 07/07/2021 19:31:00
---
---
---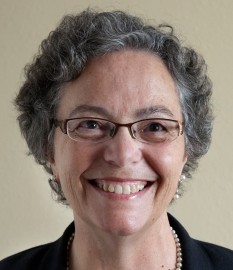 Charissa Lansing
Hi Tracy,
This is an interesting subject to me. I haven't seen this type of African Mantis in the past. The contrast of pink and green against the dark background appeals to me. I admire the careful focus in this image.
What a fine capture!

I also like Janet's flip because I think it strengthens the composition and I support Dick's suggestions about using pure black in the background and adjusting for the exposure with the histogram.
&nbsp Posted: 07/07/2021 19:31:02
---
---
---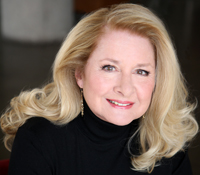 Sandra Irwin
I like the flip too. A lovely, clear, sharp photo! &nbsp Posted: 07/18/2021 19:31:46
---
---
---
Tracy Szela

(Group 74)
Thanks everyone for the comments! To make the background pure black, did you just drop the black slider in lightroom? &nbsp Posted: 07/18/2021 19:44:06
Dick States
I used the burn tool. &nbsp Posted: 07/18/2021 19:56:24
---
---
---
Georges Dormoy
Hi Tracy,
In reading all the comments made so far, I found them most interesting. Your photo is really not common. One cannot see such insect so often and this make your shot of great value. So many photographers (including myself) are presenting so many shots of the same flower or same insect.
I am not sure that the flip suggested by Janet makes a big difference (depending our your brain works (left-handed or right handed). I found both OK. Anyway the composition of the flowers/insect is well balanced. I liked what Dick made to reduce the overexposition of the pink petals.
I like the fact that the two green areas (the flower stem and the insect) form a diagonal broken in the middle by the color of the petals and the yellow area. The focus is well managed. The bleck background is a good one and help to drive the eyes to the right place. &nbsp Posted: 07/20/2021 09:01:54
---
---
---