Tracy Szela
---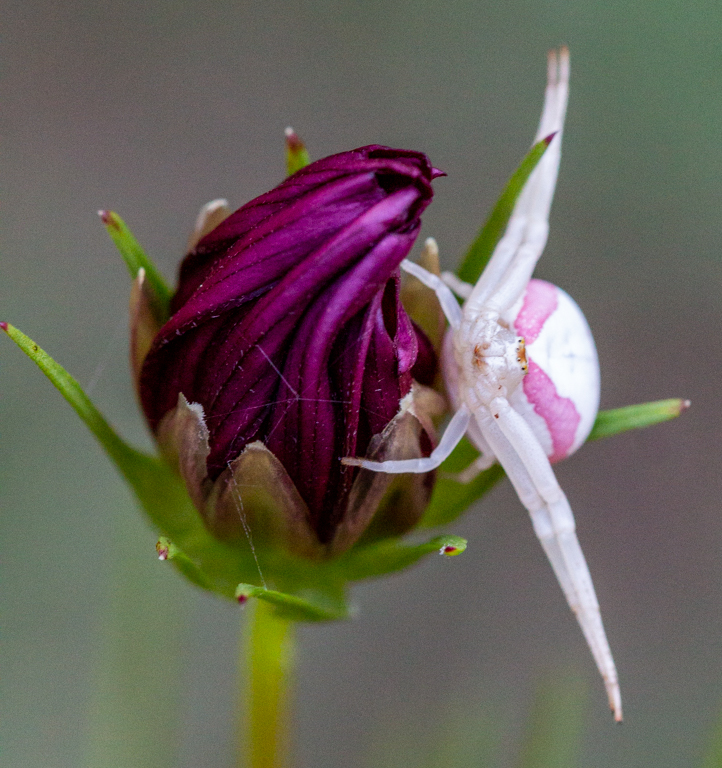 June 2021 - Crab Spider
About the Image(s)
Taken on a Canon70D, with Sigma 105mm macro lens. I liked the contrast in colors between the flower and the crab spider, as well as the curve of the flower towards the spider
---
10 comments posted
---
---
---
Georges Dormoy
Nice picture with a good non-distracting background. I know how difficult it could be to make this picture under a windy condition. I was wondering which speed you chose and which aperture and ISO.
The light condition seems nice and the while spider is not overexposed. May be a closer aperture would have given a sligthly larger DOP to have the entire spider in focus. &nbsp Posted: 06/05/2021 15:21:11
Tracy Szela
Thanks! I shot this at f7.1, 1/200s, and ISO 2500. I agree a larger depth of field would have put the entire spider into focus, maybe something like f22. However, that would ahve dropped the shutter speed too low, and the ISO too high for the right exposure. I would need an external light source. Which I have thought about buying! &nbsp Posted: 06/06/2021 14:21:28
---
---
---
Georges Dormoy
I understand that slower speed could be an issue. May be try a higher ISO and in post processing try to reduce noise (perhaps at the detriment of sharpness. The questions is balancing increasing DOP with higher ISO with noise reduction process causing a slight blurr vs. maintaining suitable speed at the risk of limiting DOP and make a larger area of the foreground out of focus. In another word: softer (rather than crispy) image with noise reduction processing vs more out of focus area with higher speed. &nbsp Posted: 06/07/2021 08:45:28
---
---
---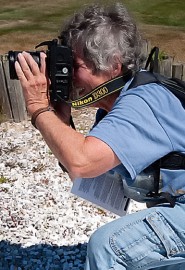 Janet DiMattia
Hi, Tracy.
Interesting capture of the unusual spider on the flower. Upon close study I can see the features in its little face which is very sharp. What distracts me somewhat is the way the left green leaf is touching the edge. If you did crop it go back and allow just a little more room there. Fun to look at.
Janet &nbsp Posted: 06/08/2021 09:17:09
Tracy Szela
Ah, good point. Thanks! &nbsp Posted: 06/09/2021 19:42:00
---
---
---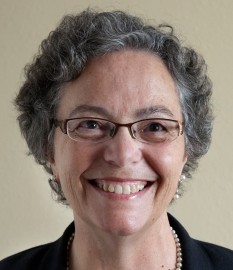 Charissa Lansing
Hi, Traci!
What a great find! I haven't spotted a crab spider for the past few years and seeing this one's little face in your capture made me smile.
I attempted to use control points in Nik (Color effects Pro) to extract a bit more detail in the spider, and applied global filters to reduce the color cast and add to dynamic contrast. See if you think this helps a tiny bit. I enjoyed this shot. Thanks for sharing it.
&nbsp
Posted: 06/09/2021 13:52:48
Tracy Szela
I think that's nice! I'll definitely play around a bit more. &nbsp Posted: 06/09/2021 19:41:12
---
---
---
Dick States
Love the crab spider, they are fun little critters. I really like the color of the flower bud and the color on the spiders body. Great background and like the strands of spider web on the flower. Great shot.
I had to play around. Did a crop and did a 90 degree turn to the left. Interested to see what others think. &nbsp
Posted: 06/09/2021 15:46:41
Tracy Szela
Neat crop, I like that one too! &nbsp Posted: 06/09/2021 19:40:23
---
---
---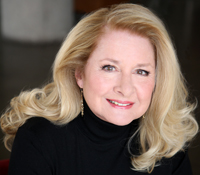 Sandra Irwin
I have never seen one of these creatures before! What an incredible creative force made something like this! And what a great subject! I love the delicate purple markings on the spider that so beautifully blend in with the the color of the flower. I also love the delicate threads of web and bits of "hair" on the flower. Nice little dots on the end of the green leaves. And what an adorable face! Great for you for catching it. I would have liked to see the crab more in focus. Also the the stem and leaves of the flower. I agree a higher f stop would be better, and maybe you could have handled the slower shutter speed with a tripod and cable release if there weren't much wind. &nbsp Posted: 06/19/2021 23:43:07
---
---
---
Please log in to post a comment