Charissa Lansing
---
June 2021 - Colored Pencils
About the Image(s)

This image was taken during a week of rainy, gloomy weather, during which I found an old box of colored pencils in the back of a desk drawer.
My intent was to fill the frame with bold color and direct attention to the pair of red pencils.

The image was shot with a Canon 100mm 2.8 Macro (fitted with a circular polarizing filter) on a Canon rebel Xsi (ISO 100, f/13, 30 sec. exposure) mounted on a tripod.
The pencils were arranged on a piece of black velvet fabric, and a length of white ripstop nylon fabric was used to tent the still life arrangement. I positioned the camera lens so it would be parallel to the pencil array. The surface of the pencils were mirror-like and avoiding distracting specular reflections was a challenge for me. This was a fun project to explore!

---
6 comments posted
---
---
---
Georges Dormoy
Well done. I like the pattern which is not monotonous since you broke the monotony by inserting the pair of red pencil showing its ends.
The focus is good and we can see the reflection of a large white screen which gives this soft light.
I like the diagonales, more interesting than if it were parallel or perpendicular. &nbsp Posted: 06/05/2021 15:30:57
---
---
---
Tracy Szela
I really like the lighting on this. The highlights really bring out the shape of the pencils, and the colors are very nicely saturated. I like the spot of interest in the one pencil showing the tip and the others not. Nicely done! &nbsp Posted: 06/06/2021 14:31:26
---
---
---
Dick States
Great image, very well done. I like the colors and your selection of colors and their order. Great lighting and I agree with Tracy, I like the saturation of the colors. The saturation is a plus when you use a polarizer. A little about a polarizer later. I like the location of the one sharpened pencil, the focal point. Like the diagonal arrangement. Great image.
The use of a polarizer improves the the colors in an image. A polarizer can make a big difference not only to skies but all colors in a image. You mentioned the challenge of avoiding the distracting specular reflections from the light source. A polarizer will do wonders with this problem as long as the light source is 90 degrees to the subject. If you use your index finger and your thumb to form an an L shape, point your index finger at the light source your thumb will be pointing the direction where the polarizer will remove glair and be working best. Another way to put this is if you are standing with the sun at your back the polarizer will work at a max. at 3 and 9 o'clock directions but not at 6 and 12. This is important to remember when using a polarizer. &nbsp Posted: 06/06/2021 17:31:19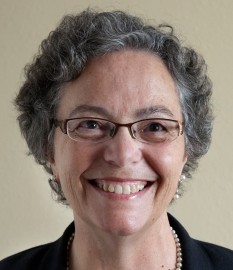 Charissa Lansing
Thanks, Dick, for the helpful information about using a polarizer. The surface material on the pencils was very shiny and the polarizer did help but didn't remove everything that the pencils picked up from the room. Perhaps I was also dealing with refractions? I didn't have a light box available so tenting the set-up with the rip-stop nylon was what seemed to work. &nbsp Posted: 06/09/2021 14:44:56
---
---
---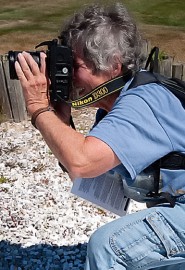 Janet DiMattia
Hi, Charissa,
I like this very much! I have seen previously images like this. But what sets yours apart is - not only the sharpened point but the way it is touching the end of another one! Nice diagonal arrangement, color arrangement and the very small framing effect around the edge finishes it off.
I read with interest the polarizer information that Dick offered.
Very nice,
Janet &nbsp Posted: 06/08/2021 09:36:55
---
---
---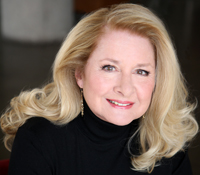 Sandra Irwin
Very eye-catching and interesting. I agree that the composition is great and I really like the placement of the sharp pencil and the fact it's touching part of another one. I also agree that the saturation of the colors is great. I can't quite decide if I like the shiny light reflections off the pencils or not. Couldn't say without seeing one to compare. But overall, a great photo and great work to get it! &nbsp Posted: 06/12/2021 23:39:02
---
---
---
Please log in to post a comment