Janet DiMattia
---
May 2021 - Young Osprey
About the Image(s)
There is an active Osprey pole near my home. The birds are accustomed to all sorts of boat activity in the river so I am able to photograph from my kayak. To gain stability I slouch down leaning back in the seat to rest the camera on the life vest I am wearing.
This was taken a few years ago. A juvenile had just learned to fly and landed on a small dock near where I was paddling.
S 1/1000, A 7.1, ISO 400, natural lighting early morning.
---
5 comments posted
---
---
---
Dick States
Hi Janet,
Great shot of a young Osprey. Great composition and a great background which separates the bird from the background and makes the bird stand out giving nice depth to the image. The eyes are sharp which is important. Not sure I understand why the head is sharp and the bottom tail feather and legs are sharp but the feathers on the breast to my eye lack detail? I also would like to know what is the black object on the birds left toe? I find the yellow rope quite distracting. This overall is a great shot. &nbsp
Posted: 05/02/2021 18:04:52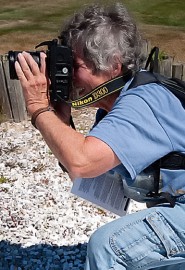 Janet DiMattia
Hi, Dick.
Thanks for studying the details of this image. I appreciated your comments.
I do like the yellow rope removed.
The black item on the post is some sort of a hook.
If I am not mistaken the softness of the breast feathers may be partially due to the young age of the fledgling. Many of the fluffy down feathers they acquire at hatching are soon replaced by stronger ones. This Osprey was also creating movement by ruffling up and shaking moisture off his feathers when he landed on the post.
Osprey nesting has once again begun. There are many spots on the Cape where you can sit in your car and photograph them.
Thanks, Janet &nbsp Posted: 05/03/2021 14:15:55
---
---
---
Dick States
Thanks for the answers to my questions.
I can now see there has been some sort of hardware on top of the post where the osprey placed its foot.
I can now appreciate the look the breast feathers have. When a bird lands they tend to ruffle up their feathers then let them settle down to get comfortable. This explains the breast feathers having a fluffy look. I wasn't trying to take anything from the image. The eyes are very sharp and that's most important.
I do like the rope gone.
This is an excellent image.
&nbsp Posted: 05/03/2021 17:47:20
---
---
---
Georges Dormoy
Very well done. Technically speaking and artistically speaking. I agree with Dick that the yellow rope is distracting and the photo looks much nicer without it.
But I feel that there is too much of cropping and this framing prevent me to see a little bit more the environment around the bird. The background is well mastered.
&nbsp Posted: 05/06/2021 23:21:24
---
---
---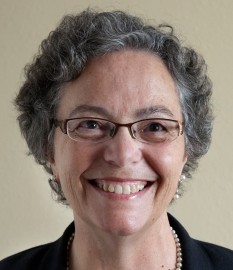 Charissa Lansing
Hi, Janet,

The sharpness in the eyes of this juvenile osprey captivates my attention. I enjoy seeing the textures in the feathers and understand the fluffy look of the breast feathers. Also, for the purposes of a close up I found the crop pleasing. Thanks, too, for explaining how you stabilized shooting from your kayak. It is fun to imagine how you captured this beautiful image!

Although the rope provides me with context of a boat docking area, I agree that the bright yellow color is a distraction. Dick's version with it removed looks good to me.
&nbsp Posted: 05/12/2021 10:48:22
---
---
---
Please log in to post a comment