Jim Horn, QPSA
---
June 2022 - Eagle Gives Pursuit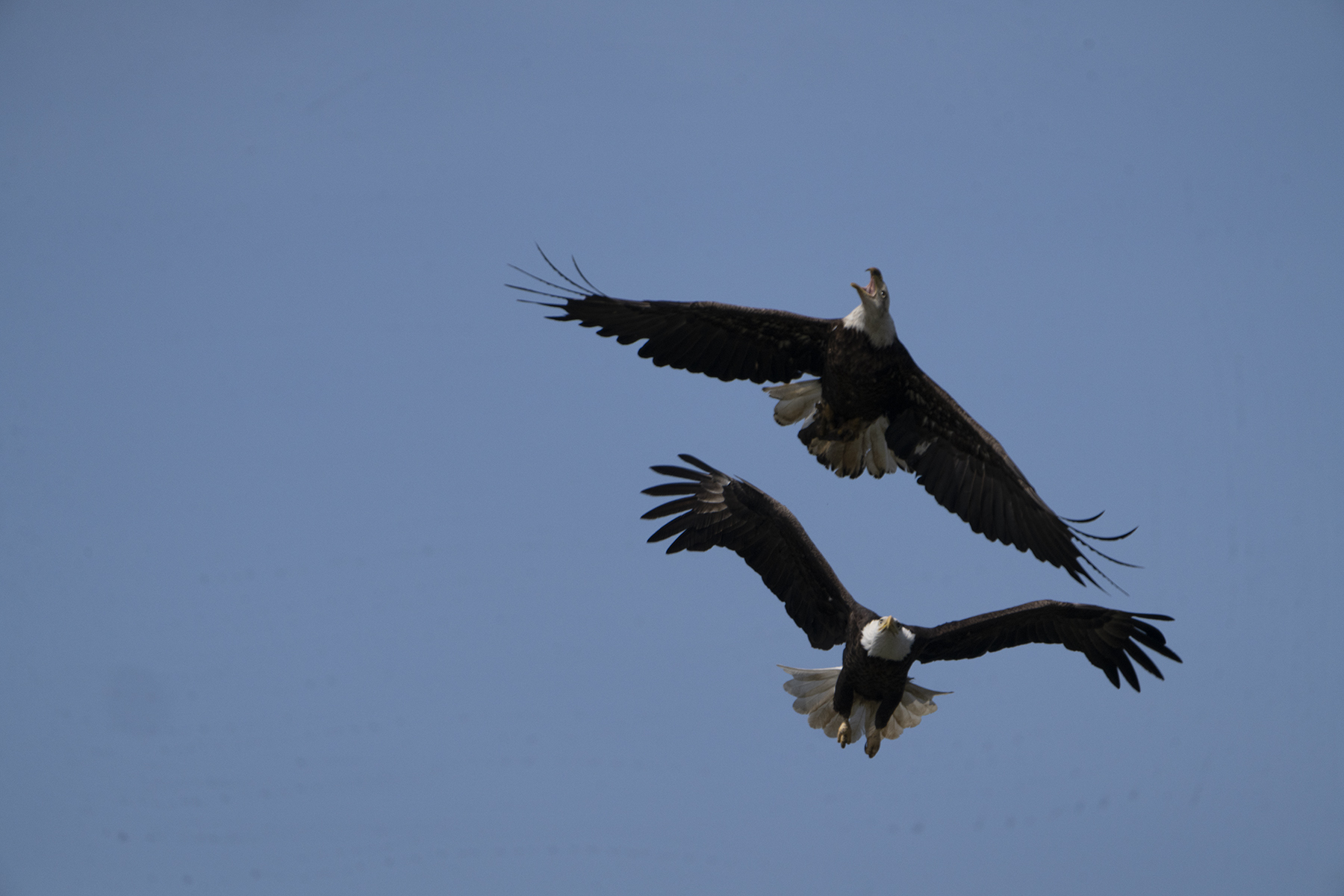 Original
About the Image(s)
The Conowingo Dam in Darlington, Maryland is 17 miles from where I live. The eagles were actively claiming their fishing spots. The wind and location of the sun were good for reducing shadows and having the eagles fly straight at us into the wind. In Photoshop I used Topaz Labs DeNoise AI and Sharpen AI and I used the dodge tool to whiten the heads and tailfeathers.
NOTE: My DIY sensor cleaning with an old swab was a terrible job. When I increased saturation or dehaze, it revealed streaks and spots. (I redid the sensor cleaning) So if anyone works on this, you may find these problems. Please make suggestions or show me what else you might do with this.

Sony α7Riv, Sony FE 200-600 5.6-6.3 G lens, 1.4x tele-converter, 840mm, 1/3000 seconds, f/9, ISO 800, RRS Versa TVC-45 MK2 tripod, Neewer gimble.
---
This round's discussion is now closed!
6 comments posted
---
---
---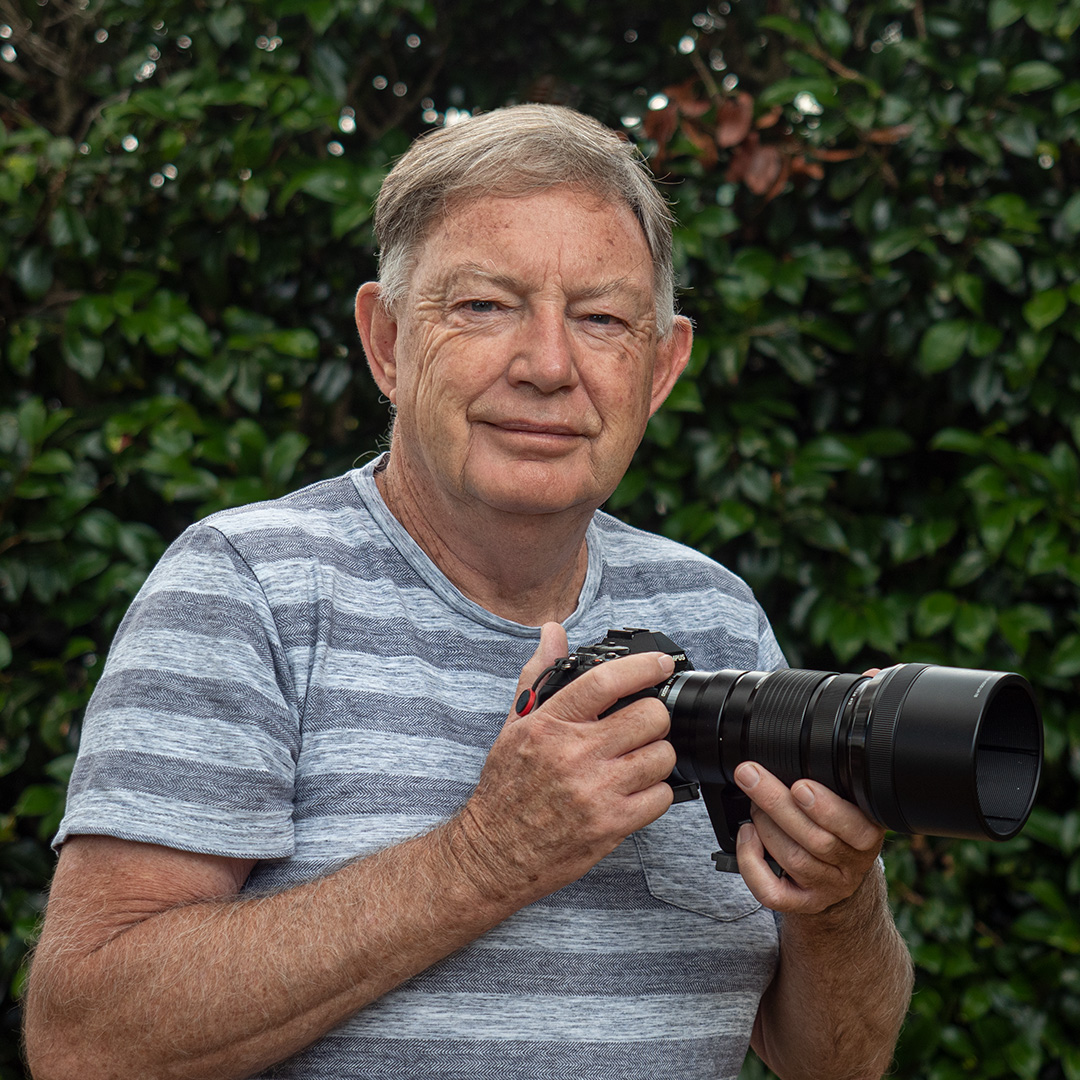 Mark Burgess
Hi Jim, I love nature but have mostly been posting landscapes here. We share the same gear (camera system). Also use Topaz products

I think your image is great and don't have anything to add to improve. &nbsp Posted: 06/01/2022 20:49:11
---
---
---
Barbara E Miller
Welcome to no. 5 Jim I am always envious of those catching bird shots like this. The fact that the top bird has its mouth open adds considerably to the image. Good work! &nbsp Posted: 06/02/2022 14:18:37
---
---
---
Sophia Schade
HI Jim, Welcome to the group. When I open this image I started smiling.. you will see why when you look at my picture and my write
up.This
spot has been on my bucket list and was there twice in the month of May. Who knows we might have been there at the same days.
love the ineraction between the two eagles. I hope you don't mind but I took it to lightroom and Denoise and made couple adjustments.I wanted to improve the blending around the feathers and also highlight/bring more light to the eagles face.. If you like it I can walk you step by step of what I did. Next time I am there I will call you and we can photograph together.
&nbsp
Posted: 06/04/2022 16:41:16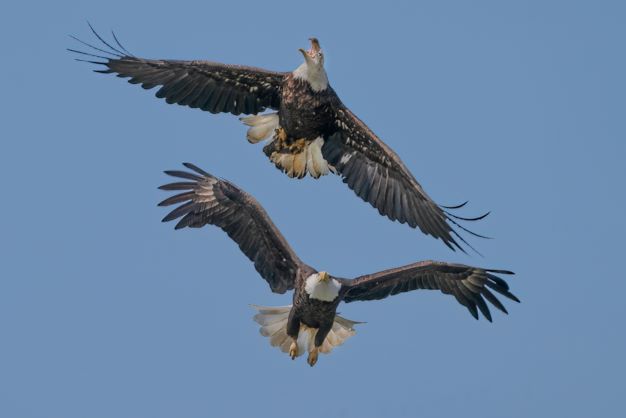 ---
---
---
Oliver Morton
Jim, welcome to the group! Your image this month is outstanding. I love the fact that you captured the two eagles so close together, and yet they don't overlap. Also, the open mouth of the upper bird really adds excitement to the photograph. I can't offer any suggestions for improvement. Well done!

&nbsp Posted: 06/07/2022 19:22:39
---
---
---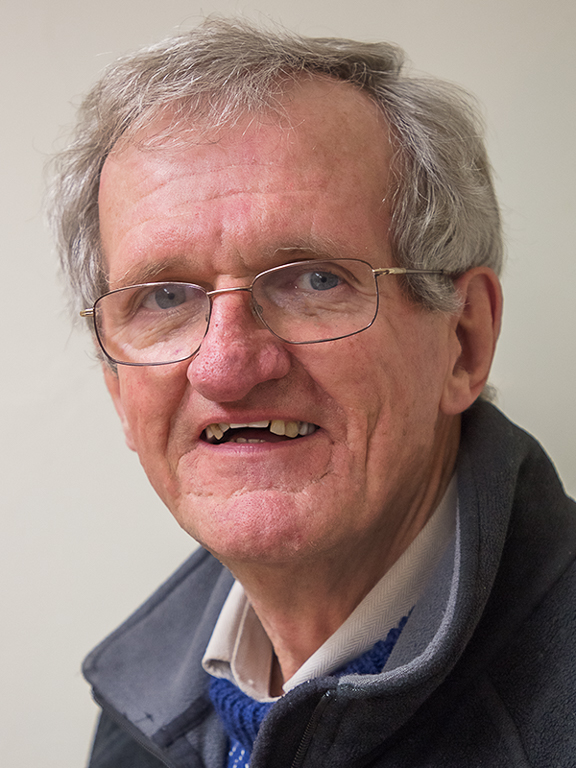 David Price
Welcome to the group Jim. I love the picture and cannot suggest any improvements. &nbsp Posted: 06/09/2022 09:59:42
---
---
---
Richard Siersma
Jim, welcome to the group! You were definitely at the right place at the right time, great shot. Good post-processing on the head and feathers. &nbsp Posted: 06/18/2022 16:48:05
---
---
---