Oliver Morton
---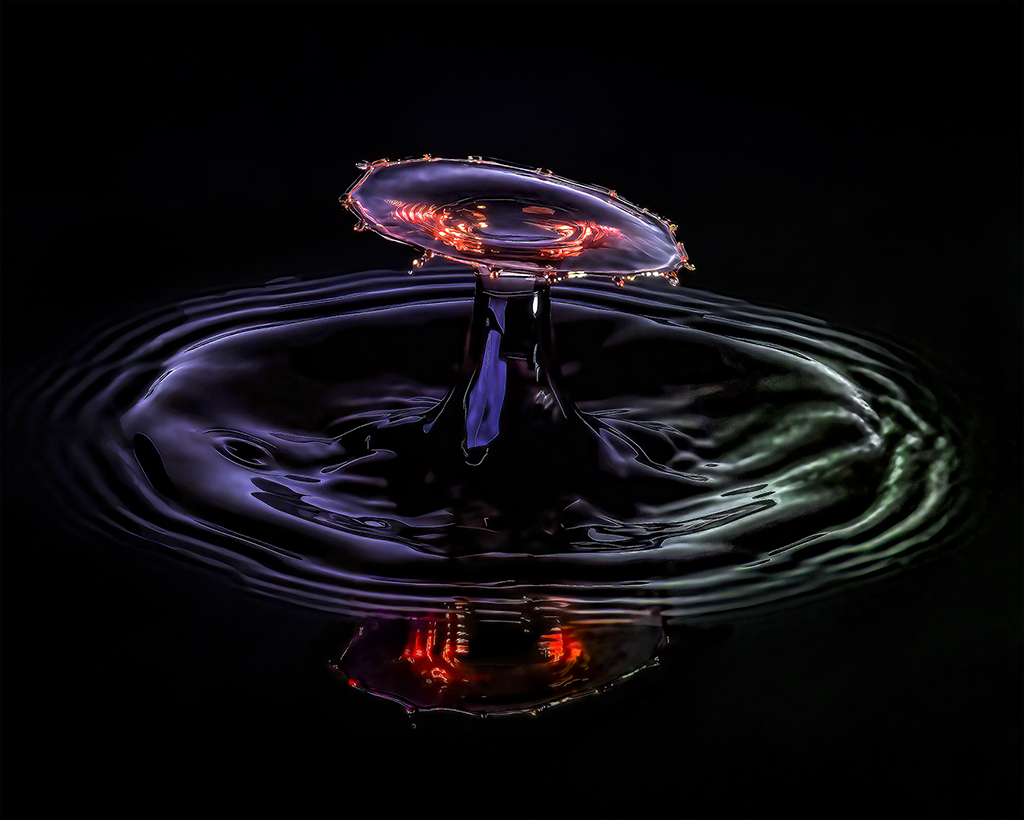 May 2022 - Untitled
Original
About the Image(s)
Title: A Water Jewel

Description:

Water Drop photography is fun; however, it can get frustrating after fiddling with drop sizes and timings all afternoon. I used two strobes, both with gel filters. And I added both a thickener and red food coloring to the water in the dropper. After a couple of hours, I decided that the answer to success (for me) lay in Photoshop, not in the actual water drop process. I've seen spectacular waterdrop images from experts who create intricate, multi-colored figures. I envy their abilities!

So, I gathered the images that showed a collision of two drops and went to my PC to see what could be done in Photoshop. As you can see by comparing the original image with the final one, I did a lot of manipulation during post-processing. The work was done with Photoshop, Camera Raw, Topaz DeNoise AI and Sharpen AI plugins, and a bit in the Anthropics Smart Photo Editor plugin. The Anthropics plugin is new to me but looks useful.

Data: Canon R5; 100mm macro lens; 1/60 sec; f/18; ISO 1600; two strobes, one at 1/128 and the other at 1/64; tripod.

---
11 comments posted
---
---
---
Richard Siersma
Great results Pete! I think this is just as good as others I've seen from "expert" water drop photographers. I will get back to trying this once I've gotten past some issues that caused me to delay my endeavor in water drop photography. &nbsp Posted: 05/01/2022 21:03:24
Oliver Morton
Thank you, Richard. That means a lot to me.

When you're ready to get back into water drop work, let me know and I'll be glad to share some of my trials and tribulations... and how I finally got around them. &nbsp Posted: 05/02/2022 07:45:42
---
---
---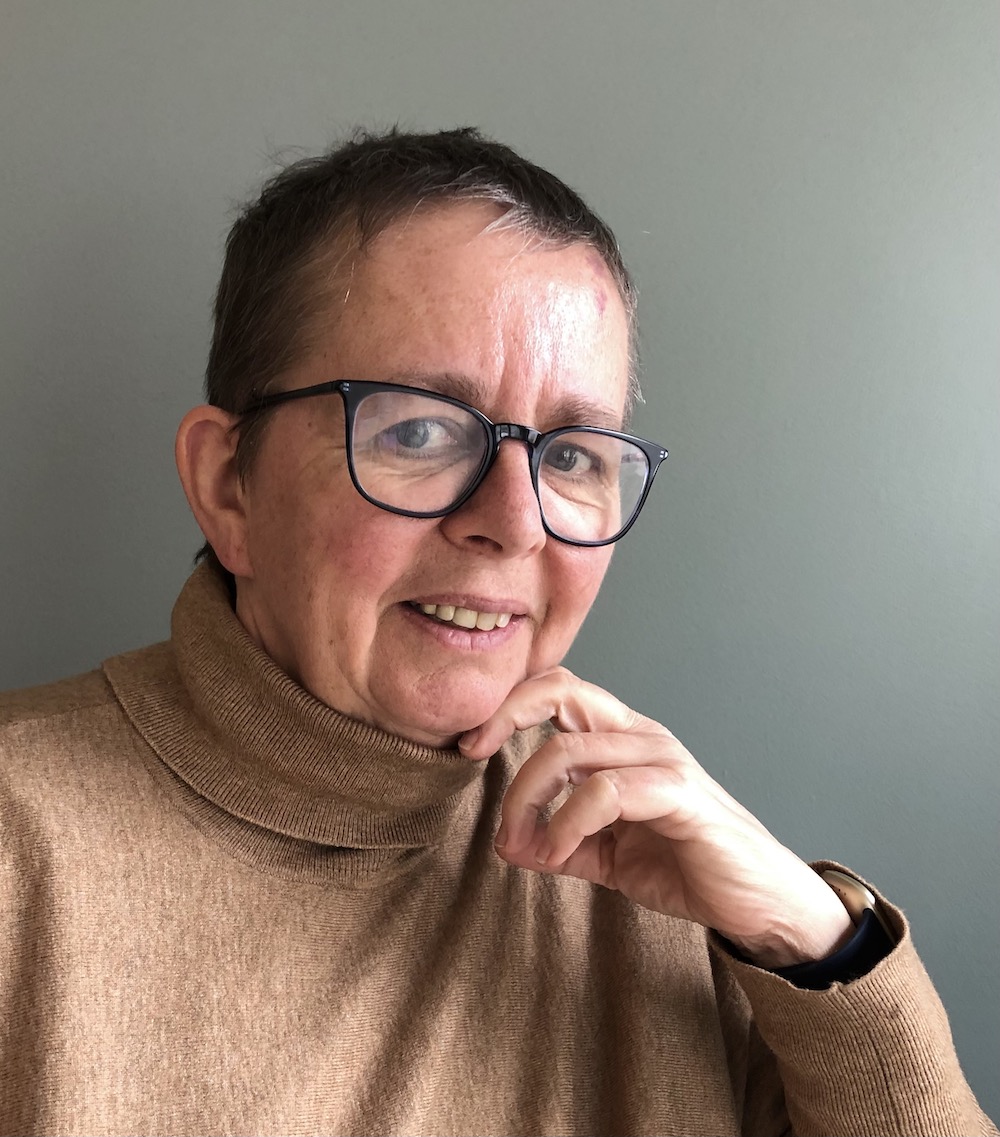 Candia Peterson
Job very well done I'd say. I've been playing with ink trails in water but haven't got as trying with drops so I'm full of admiration. &nbsp Posted: 05/03/2022 07:57:50
Oliver Morton
Thank you, Candia. I haven't yet played with ink trails in water, but your comment has put it on my agenda. To me, the secret of water-drop photography is PATIENCE! It's also something that I have in short supply.

&nbsp Posted: 05/04/2022 16:51:24
---
---
---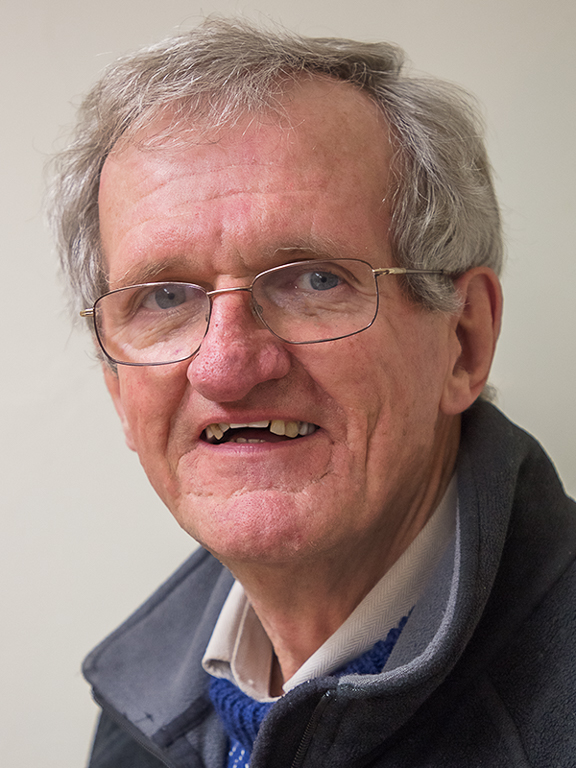 David Price
You have done well here. I admire your patience. Other than putting a white boarder round to seperate it from the background I have no suggestions. &nbsp Posted: 05/04/2022 04:17:16
Oliver Morton
Davie, thank you. Your appreciation is truly appreciated.

I debated about putting a border around the image. However, after giving some thought to how it would look against a black background, I decided that I'd like to see it "floating" on the screen. &nbsp Posted: 05/04/2022 16:54:16
---
---
---
Barbara E Miller
I have done many water drop pics and this is entirely different than the usual ones. Spectacular as they are--mine never preached that echelon--this is an interesting approach, but I have to say it took me a while to study it and appreciate the difference

Well done Pete! &nbsp Posted: 05/08/2022 19:31:04
Oliver Morton
Barbara E Miller
Pete I like this one even better than that which you offered for this month, and the monochrome is an interesting idea, but I do lean toward the coloured ones for water drops. &nbsp Posted: 05/09/2022 17:17:42
---
---
---
Sophia Schade
WOW! WOW! WOW! That is just fabulous! I wish I had the patience that takes to do this type of photography! &nbsp Posted: 05/09/2022 11:28:39
---
---
---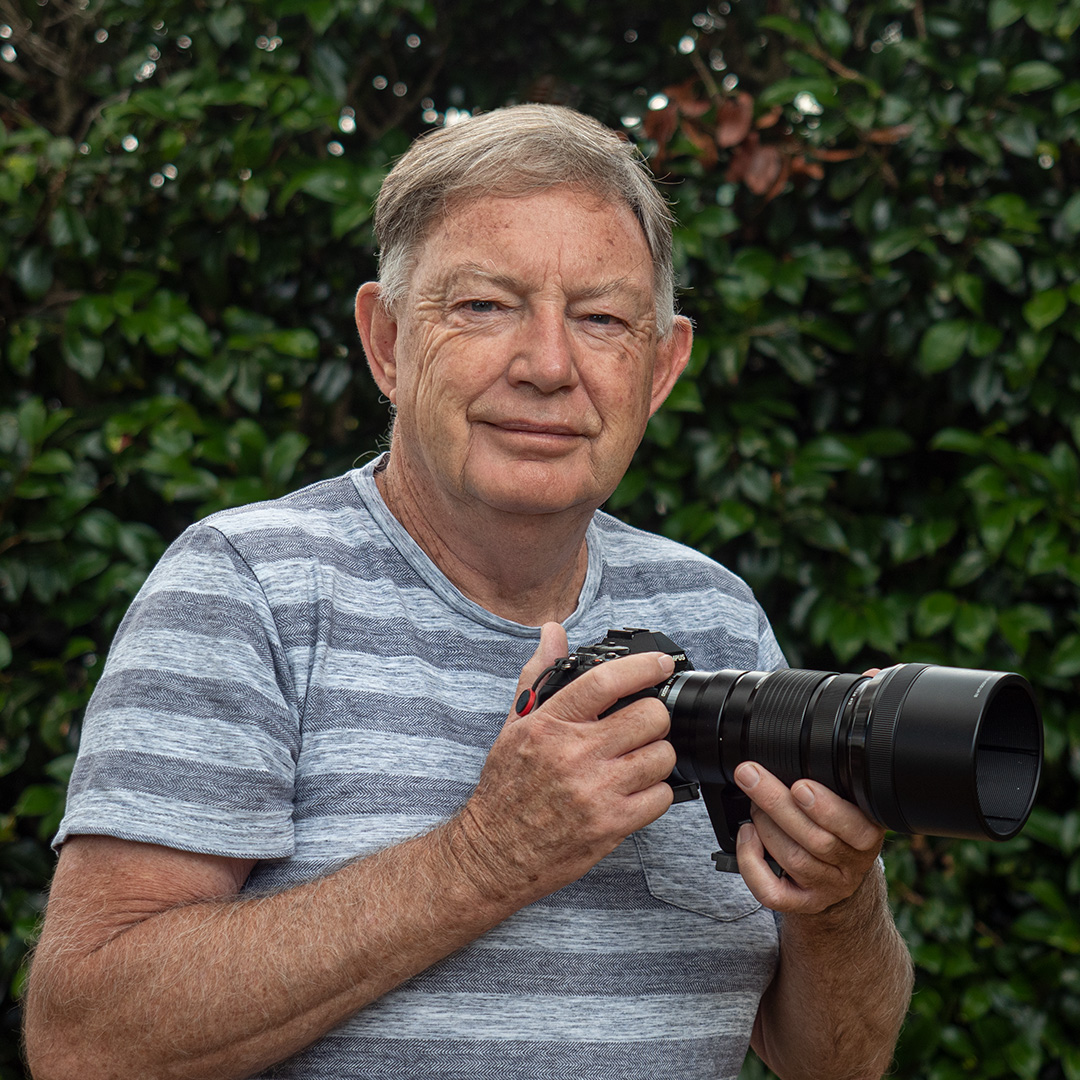 Mark Burgess
I totally admire your patience and then your post processing skills. Congratulations on a great result. I like the multi-color gels you have used and the way they work together. &nbsp Posted: 05/11/2022 00:24:47
---
---
---
Please log in to post a comment