David Price, EPSA
---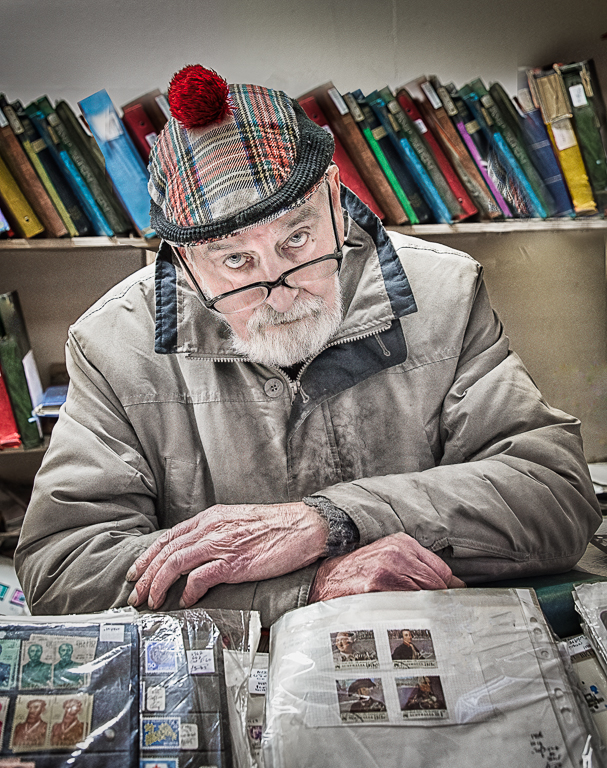 January 2022 - Stamp Salesman
About the Image(s)
These pictures are of a stamp seller taken at Bristol (UK) in a market. I used Original 1 as my main picture but also cloned some books from Original 2 to put in the right of the image to fill in the blank area on the wall. I have changed the colours of some of the stamp books. The man was willing to pose for me and I took quite a few images.
No flash used so it was quite dark as it was an indoor market.

1/30 sec at f/4.5 ISO 1600 at 35mm.


---
9 comments posted
---
---
---
Richard Siersma
David, nice job adding the bookshelf in the background but I am seeing a slight white halo between the man's jacket collar and the added bookshelf. I see that you have lighted his face too but for me, he looks a little too pale. The skin color on "original 2" looks about right. Good storytelling image. &nbsp Posted: 01/01/2022 11:33:42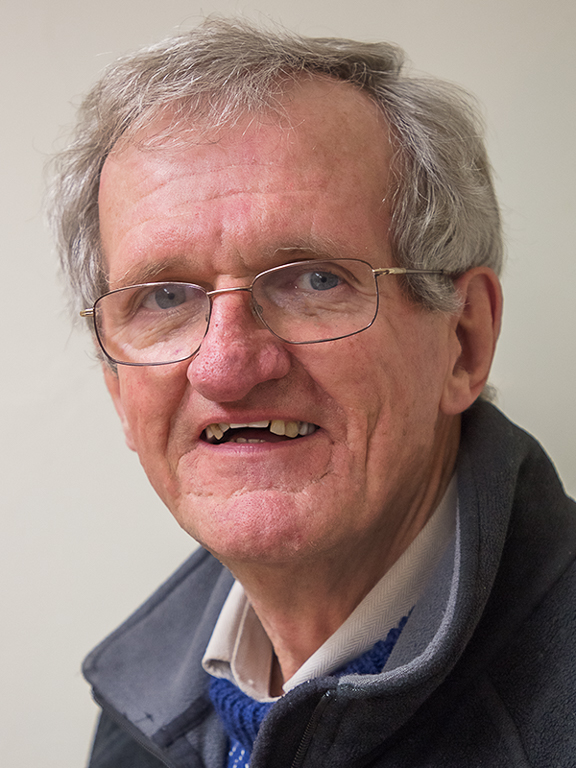 David Price
---
---
---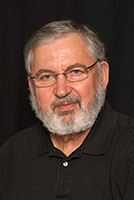 Isaac Vaisman M.D.

(Groups 4 & 58 & 59 & 72)
David, great shot and I love the look of the man, starring at you over his eyeglasses giving a more interesting and mysterious look. Your composite works adds balance to the image and now the color of the face looks more natural on your second iteration. My only negative comment is the result of your kind of grungy PP over the man's coat which looks very dirty. Perhaps with a mask you can lower the effect or make it look softer. &nbsp Posted: 01/02/2022 12:06:28
---
---
---
Sophia Schade
David, I love, love this image. I wish I had taken it. The Men and his collection are the story. I find the books that you added distracting. I wonder how it will look if you take the whole background and change it and tone down the light on his face. You truly have a great image just need a bit of work. &nbsp Posted: 01/04/2022 19:06:39
---
---
---
Oliver Morton
I double what Sophia said. Smiles...
It's a fantastic image. I think the additional books are wonderful. However, even though I like having them in the image, I think they are a bit too prominent. So, I played with your photograph a bit. Some blurring of the background and a bit of additional cropping. Whatda ya think?
&nbsp
Posted: 01/04/2022 21:50:07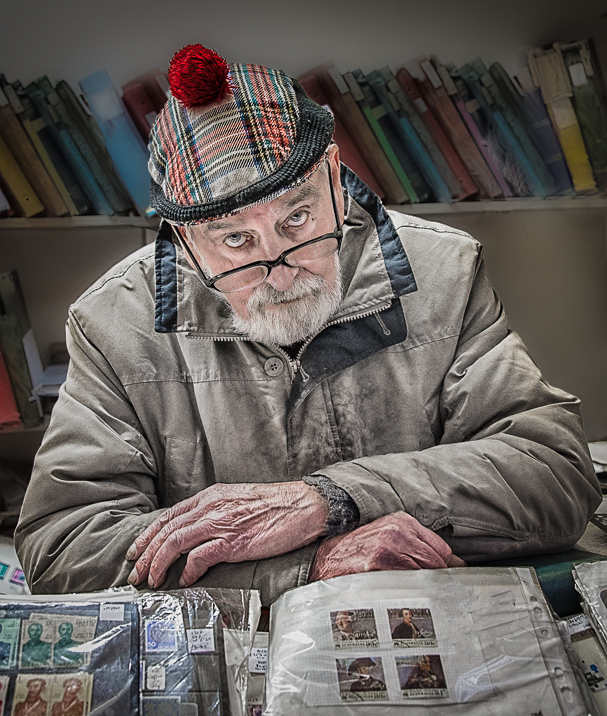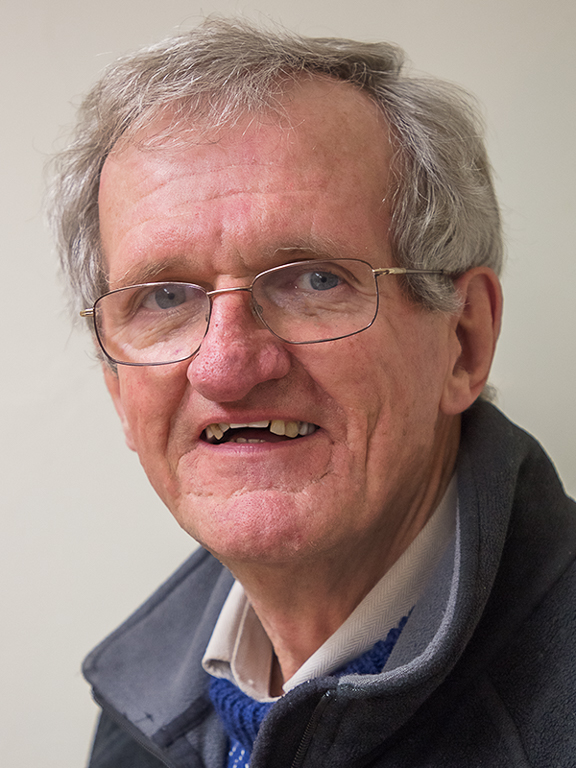 David Price
Thanks for your work. I took your version and mine into Photoshop and aligned the layers. I then turned the top layer off and on to see which I preferred. I then reduced the opacity of the top layer to 50% and decided this was my preferred option. I agree with the cropping. &nbsp
Posted: 01/06/2022 05:45:44
---
---
---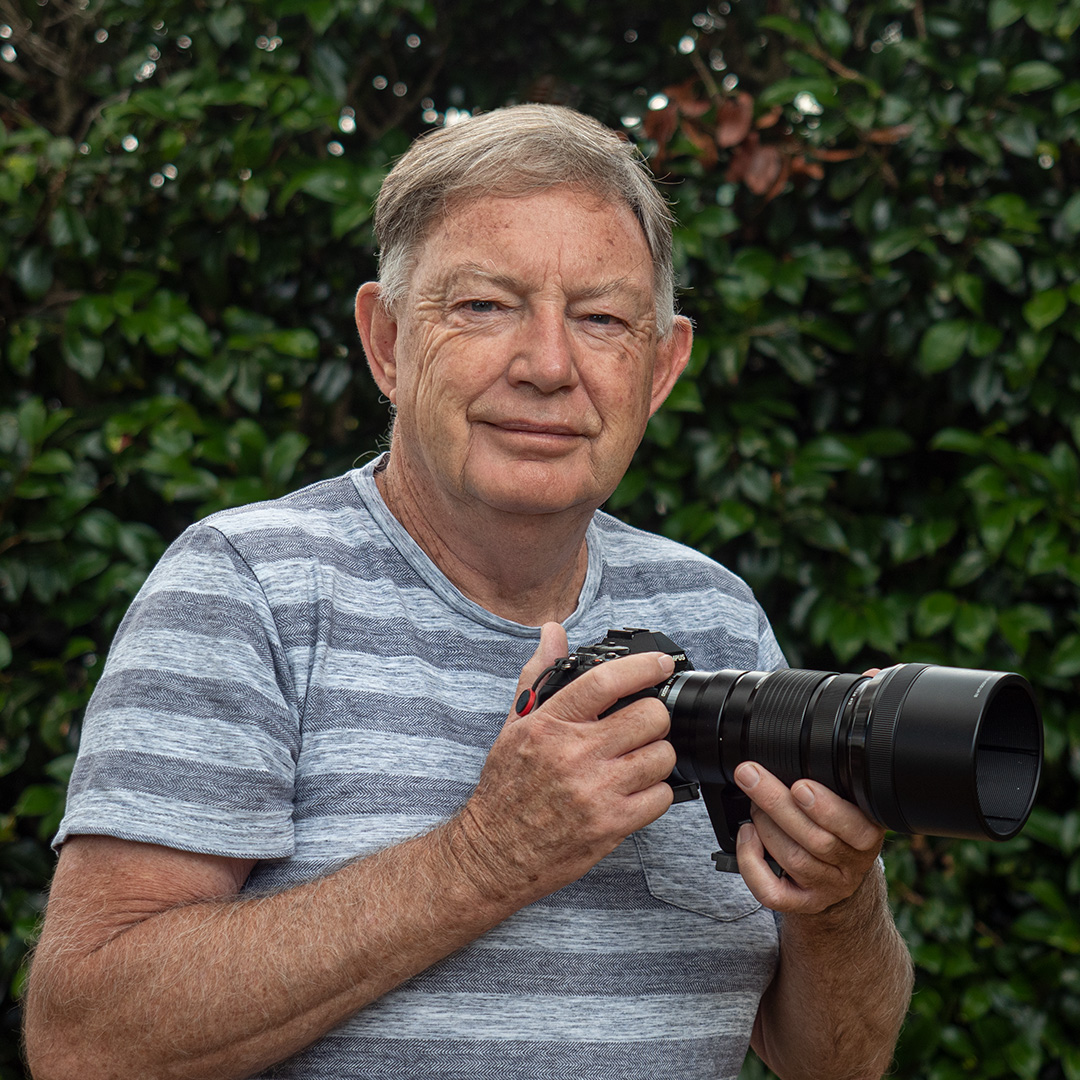 Mark Burgess
Hi David, I love this image. As supported by the second image, he is very authentic. He agrees with taking the photo but with a world of weariness that goes with the nature of his business. &nbsp Posted: 01/05/2022 20:56:28
---
---
---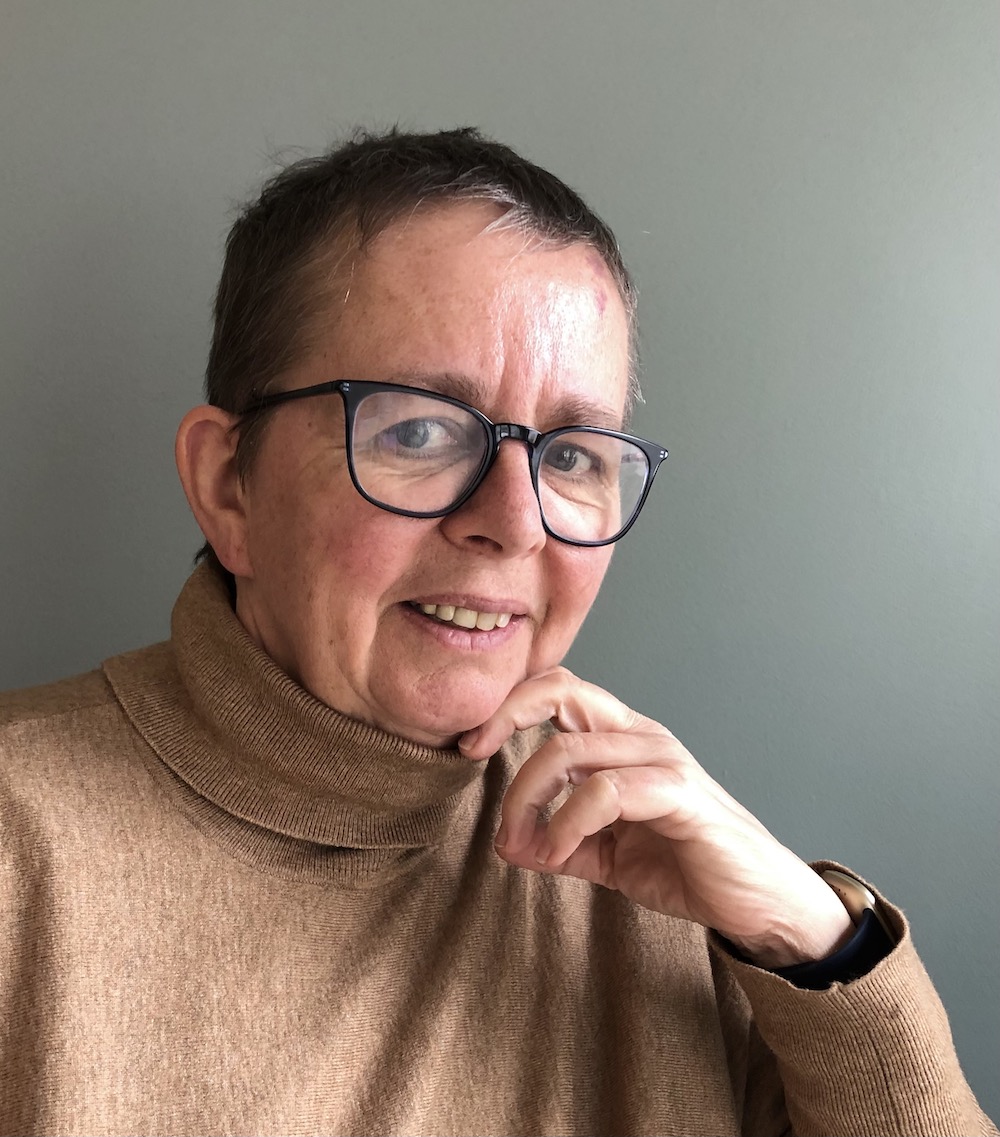 Candia Peterson
I love the detail in the portrait, particularly in his hands and his cap. I find the books in the background distracting and as you are good at manipulating backgrounds I would have got rid of them altogether, the man and his stamps tell all the story needed. &nbsp Posted: 01/08/2022 15:57:13
---
---
---
Barbara E Miller
You obviously have a winner here, everyone has nothing but praise--add mine. Yes . some of the changes do perhaps make a slight improvement but overall you have a great image. Good work! &nbsp Posted: 01/08/2022 16:24:07
---
---
---
Please log in to post a comment