Oliver Morton
---
May 2021 - Washing the Vietnam Memorial
About the Image(s)
I love going down to Washington and photographing the Vietnam Memorial and the people there. This photograph was taken early in the morning about six years ago. When I arrived at the memorial, I was surprised to find that it was being cleaned by this veteran. His posture and expression showed that he took this duty as an honored responsibility. Not wanting to intrude if it would be disruptive, I quietly took several images from a distance.

My post-processing was not complex. I straightened the image, corrected the white balance, adjusted the light and contrast, removed some paper that was in the background, and finally sharpened the image. Sadly, I no longer have the original. However, I wanted to share this photograph with our group members.

Data: Canon 5D Mark III; 100-400mm lens at 334mm; 1/400 sec; f/5.0; ISO 1000.

---
7 comments posted
---
---
---
Freddie Kelvin
This is very thought-provoking, carrying such a strong story.I really love the lines within the image, as well as the different textures. . &nbsp Posted: 05/02/2021 20:41:48
Oliver Morton
Thank you, Freddie. I also felt it was thought-provoking. Since I'm of the "Vietnam War Era," it had special meaning for me. I debated about talking to the man but chose not to interrupt his vigil. &nbsp Posted: 05/06/2021 09:15:50
---
---
---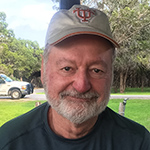 Mark Laussade
Oliver Morton
Mark, I administer a B&W study group but never thought to convert this image. Thank you! Your logic for removing the color makes perfect sense and the result is wonderful.
&nbsp Posted: 05/06/2021 09:17:34
---
---
---
Barbara E Miller
This is an excellent image Pete and is unquestionably more so presented as monochrome. The man's facial expression adds to the solemnity of the scene. I find it interesting that so many of our DD members take a shot of something that is easily bypassed and when brought to our attention is most thought provoking. &nbsp Posted: 05/06/2021 12:44:49
---
---
---
Richard Siersma
Excellent photo Pete and making it a monochrome really captures the mood. I just was thinking if you had moved enough to the right, just enough to catch the vet's reflection in the memorial if it would have been another interesting image. &nbsp Posted: 05/08/2021 11:44:37
---
---
---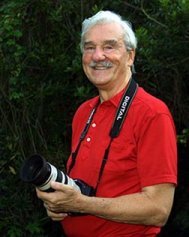 Nick Muskovac
Oliver, this is a powerful image. The think that I like most is the reflections in the wall, and I like it with the man in color. &nbsp Posted: 05/08/2021 15:44:17
---
---
---
Please log in to post a comment