Bill Buchanan, HonPSA, FGDC
---
May 2023 - Window Rock Selfie
About the Image(s)
This month's image is a throwback to a trip I took to Arches National Park in 2014 following the PSA Conference. I successfully found Window Rock and arrived shortly after sunrise. I had two cameras with me; My trusty Canon 7D and a GoPro video camera. This image was a frame capture from a GoPro video (1920 x 1080 Pixels)

I took the frame into Photoshop and adjusted the image in the camera Raw Filter using the Auto tab. I slightly adjusted the color balance, saturation, Clarity and Dehaze and finally an edge darkening vignette. I then opened Topaz Photo AI to eliminate the noise and sharpen the image. My final step was replacing the sky with the same cloud image that I used in last month's image. I then resized the image and added the small stroke.

Why is it titled Window Rock Selfie? Look in the lower right corner and you'll see my shadow next to my tripod.
---
10 comments posted
---
---
---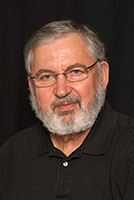 Dr Isaac Vaisman
Bill, here I see a great juxtaposition of the foreground with your shadow, and the eye opening view (shaped) of the background, both in perfect sharpness, and with the presence of the human component just at its edge which gives you scale as how vast the area is (as well as your very little shadow). I like the composition. Here your sky replacement is not as competitive with the main subject as last month. I think I would reduce the luminosity of the rocks a little bit. &nbsp Posted: 05/01/2023 13:38:32
---
---
---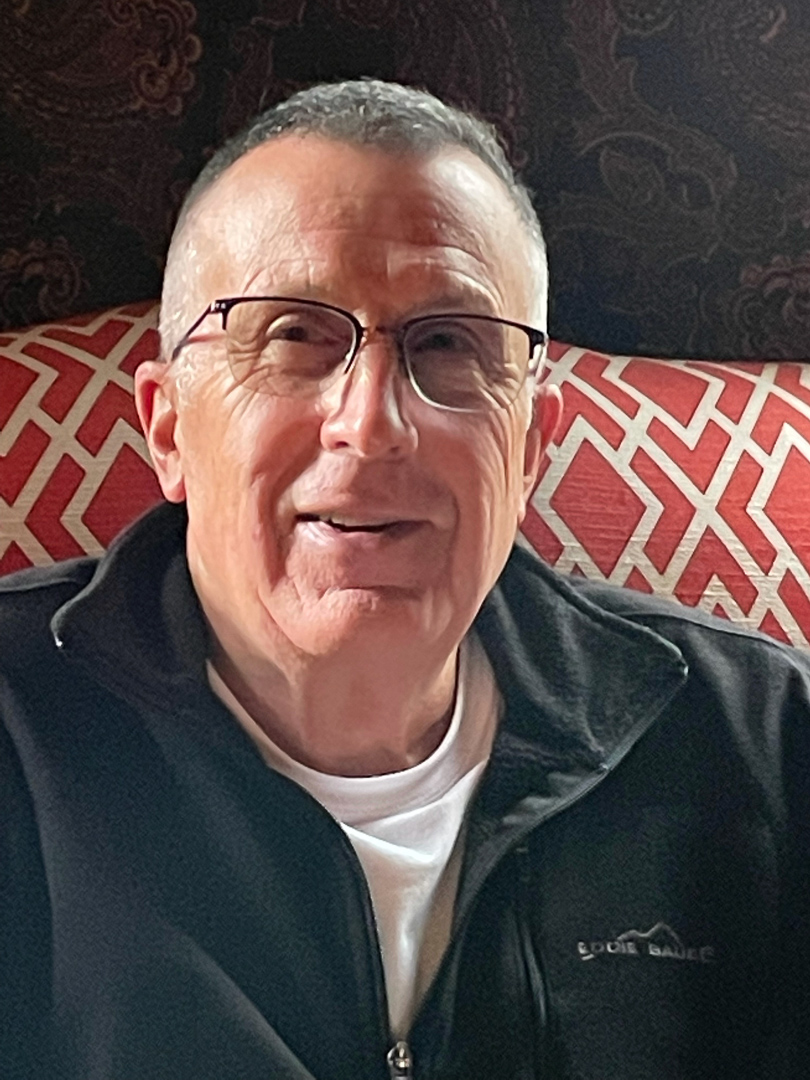 R Gary Butler
Bill, I feel you did a tremendous job with the capture of this image. The positioning of the openings in the rocks leads my eye right through the formations and holds it there. As Isaac has said the incorporation of your shadow and the hiker on the far rocks gives me a great perspective of the enormity of the formations. (Before reading to the end I thought you might be the hiker on the far side and somehow were able to trigger your shutter from that distance. I believe that your sky replacement techniques are near flawless.

I am curious if you entered this in PID Color and if so how it did? Was the original sky as strong as the foreground and middle ground? &nbsp Posted: 05/03/2023 18:37:08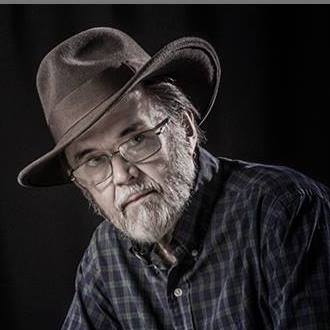 Bill Buchanan
Hi Gary. I have not entered this image in any PSA competitions. This is actually my first attempt to capture a single frame from a video. The camera was a GoPro. The natural resolution was 1920 x 1080. &nbsp Posted: 05/03/2023 20:27:24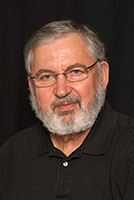 Dr Isaac Vaisman
I Believe this will be the future of "still" photography. You just turn the camera on, record a lot of information, then you just select the possible frame that shows the "Decisive Moment" &nbsp Posted: 05/05/2023 14:23:26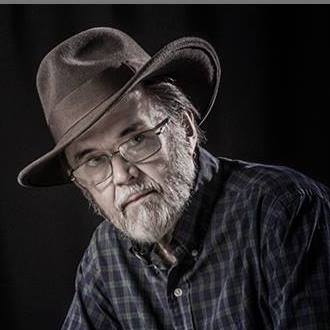 Bill Buchanan
An iPhone works in a similar manner. Instead of pressing the shutter button to take a single frame you press the Up Volume button and use Burst Mode. It continues taking images until it is released. The capture rate is 10 frames per second. &nbsp Posted: 05/05/2023 14:38:28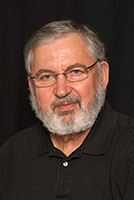 Dr Isaac Vaisman
Bill, thanks for the tip &nbsp Posted: 05/05/2023 14:47:03
---
---
---
Ian Chantler
Hi Bill
This image absolutely blew me away the composition is outstanding the lighting perfect, the hiker on the edge of the opening gives the size and scale of the rock formations,the image is outstanding but I can only imagine how much better actually being there and seeing this first hand must have been. &nbsp Posted: 05/10/2023 14:15:41
---
---
---
Vella Kendall
The colors are beautiful, the sky fits in with the scene. As with everyone else I am amazed at the scale from the perspective of the hiker. &nbsp Posted: 05/10/2023 14:26:10
---
---
---
Guy Davies
Bill, I had a problem getting my head around the scale of this image until I saw first your shadow and then the hiker on the base of the opening. What can I say but that the exposure and focus are first class, and the composition is well thought out. Your shadow at the bottom right creates a good balance with the 'eye' opening in the rock face and the distant rock formation. My preference, though, would be to tighten the crop a little to make the balance triangular from bottom right to the 'eye' and down to the bottom left. I would also trim off that small bit of shadow on the RH edge and take some off the bottom. &nbsp
Posted: 05/11/2023 05:54:23
---
---
---
Erik Rosengren
Another work of art from the Master. The arch placement forces the viewers eye to automactically pass through the Arch opening to view the background. Good color and depth of field. As Isaac stated, your shadow pronounces this vast structure. &nbsp Posted: 05/16/2023 19:45:54
---
---
---
Please log in to post a comment