Guy Davies, EPSA
---
November 2021 - Reflected Bridge People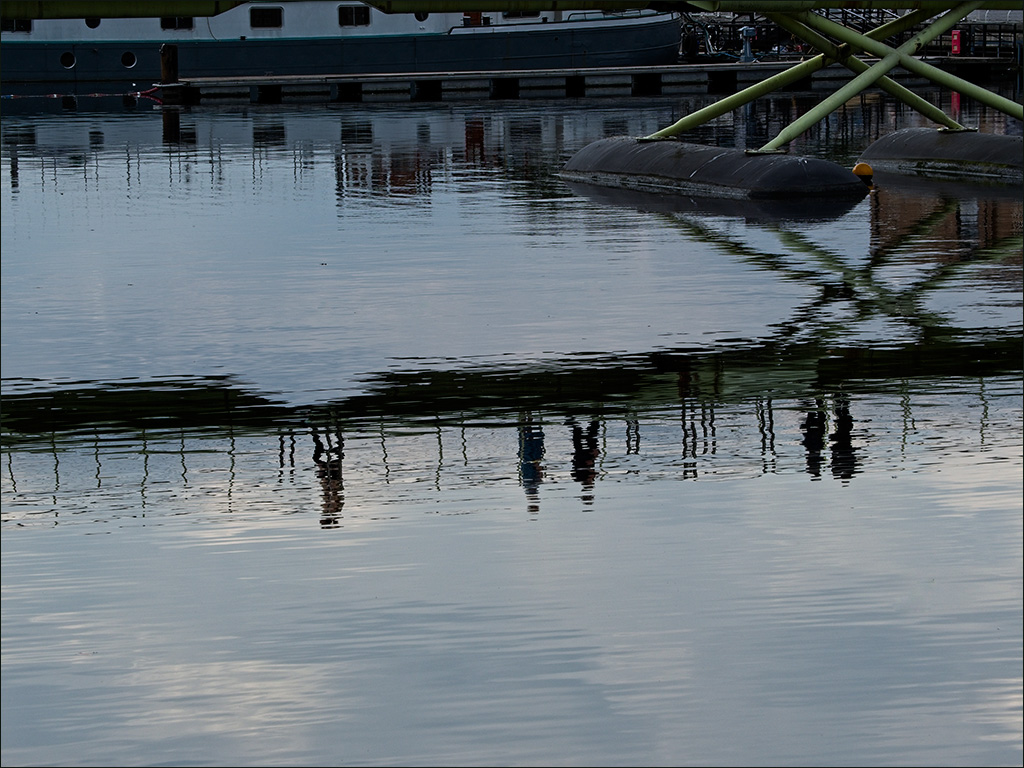 Original
About the Image(s)
How I Did It:
This was taken on the same London workshop that produced last month's image. This picture was taken at Canary Wharf in the London Docklands area, now redeveloped as a business, entertainment and residential centre, but leaving the actual docks intact and full of water. I was photographing people crossing one of the docks on a footbridge and noticed the interesting reflection, broken up by the ripples on the water. Back home I opened the image in ON1 RAW 2022, cropped heavily to cut out everything except the reflections, then I rotated the image 180 deg to make the reflection upright. The only adjustments made were to brighten it up and change the contrast, and then to add a graduated darkening of the base of the image to balance the tones with the upper part. Camera was my Lumix G9 with the Leica 50-200 lens at 76 mm, and exposure was 1/320 at f/8 with ISO 200.
---
This round's discussion is now closed!
5 comments posted
---
---
---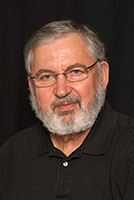 Isaac Vaisman M.D.
Guy, interesting PP, specially the idea of rotating the image 180 to make it look upside up, which seems that the whole bridge and the people are underwater and therefore distorted. As always the options in digital photography are endless. &nbsp Posted: 11/08/2021 15:28:49
---
---
---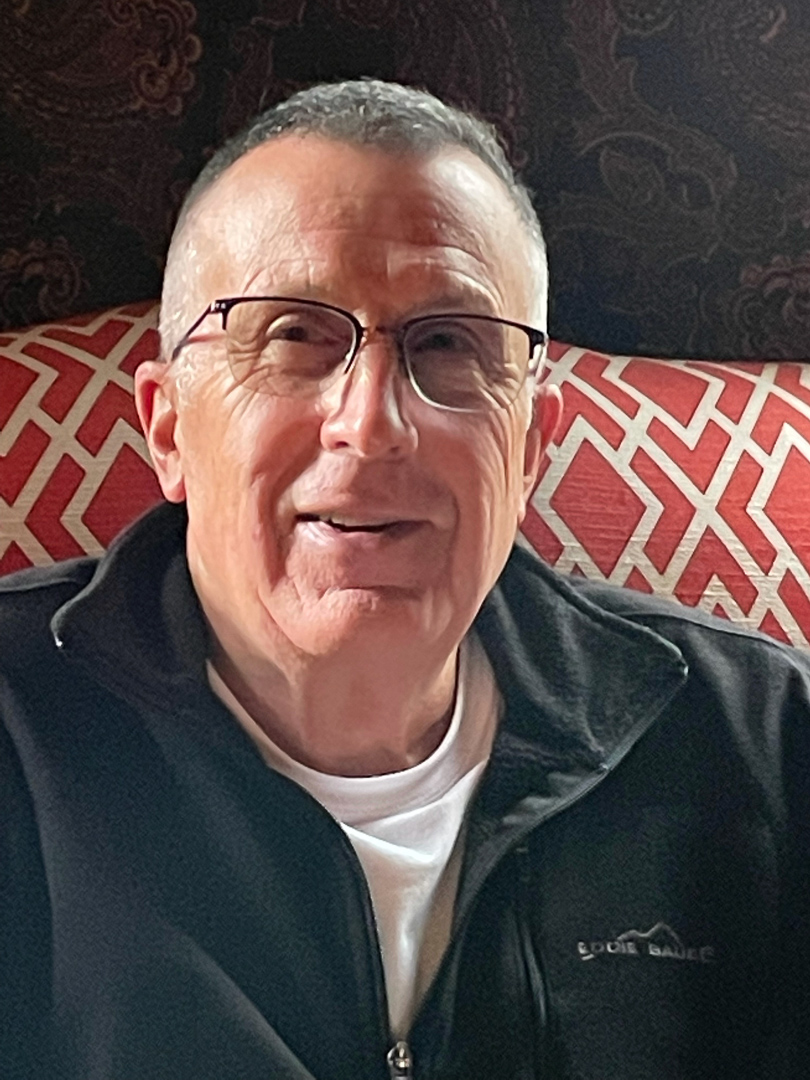 Gary Butler
Guy, to me this is an interesting idea and could be developed further. It shows a creative mind to see the value of the reflection not just the people themselves.
I feel, however that as presented there is too much "open space" that isn't adding to the image. It's probably just me but I cannot figure out the intended subject as presented.
Please excuse the high crop in the VF, but for me something like this has a better subject focus. I'd call it "Feeling Out Of Sorts." &nbsp
Posted: 11/13/2021 12:28:09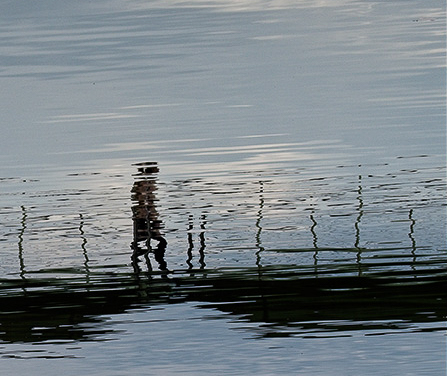 Guy Davies
Hi Gary. Thanks for the crop suggestion. I didn't think of that composition at all. I like the suggested title too! &nbsp Posted: 11/17/2021 09:24:10
---
---
---
Ian Chantler
Hi Guy
As always your keen eye was working overtime love the lighting,tones and movement in the water the abstract nature really appeals to me and something completely different, I think this would also make a tremendous mono image as well. &nbsp Posted: 11/14/2021 12:21:21
---
---
---
Erik Rosengren
---
---
---