Guy Davies, EPSA
---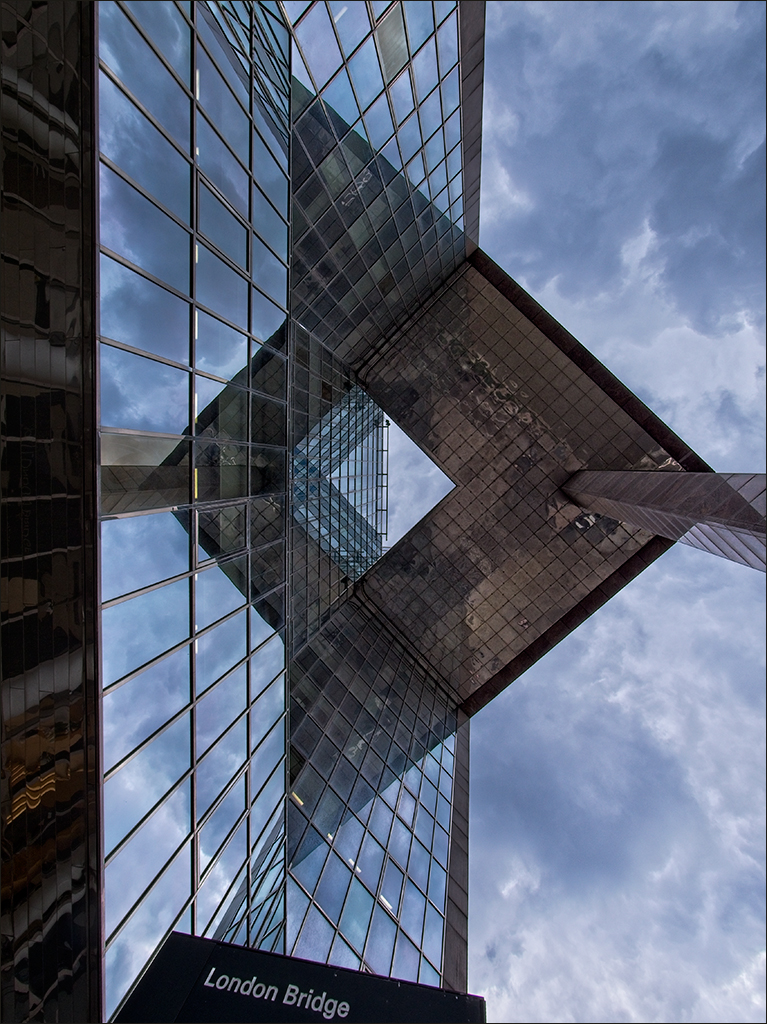 October 2021 - Triangular
About the Image(s)
How I Did It:
I did a photo workshop in London in late September and have been working my way through the images since. This was taken at the south end of London Bridge, looking vertically upwards at this glass building. It was processed and cropped in ON1 RAW 2022 and took quite a bit of work to balance the tones without making it look too flat. Taken hand held on my Lumix G9 with the 7-14 mm lens at 7 mm (equivalent to 14 mm full frame). Exposure was 1/125 sec at f/8 with ISO 200.

I like the composition but can't decide if I like the tonal balance. I also wonder if it would look better rotated 90 deg CCW to put the sky at the top instead of at the side. What do you think?
---
7 comments posted
---
---
---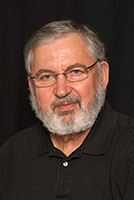 Isaac Vaisman M.D.
Guy, this is a very interesting and geometrical structure indeed. It is very sharp. The tones to me look right. Very complex reflections as well. I think that the label London Bridge brakes the symmetry and I agree that it looks better with the sky on top, so I cropped and rotated it. Using Viveza 3 I increased the structure to the clouds. &nbsp
Posted: 10/06/2021 19:46:37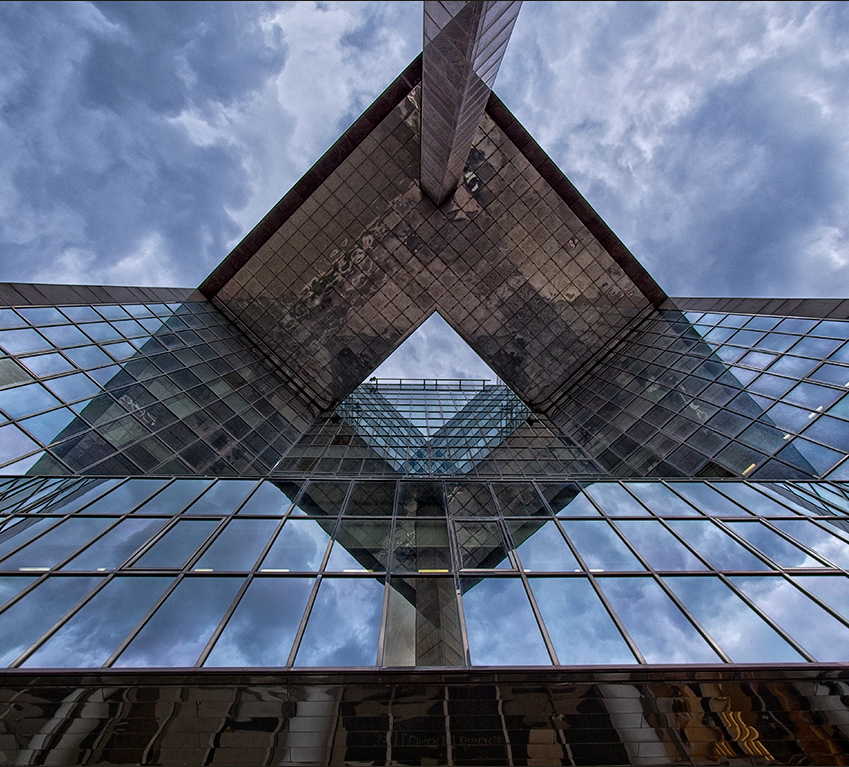 Guy Davies
Thanks Isaac. I left the London Bridge sign in because I felt it added tension to go with putting the sky at the side. As it is a shot taken vertically upwards, there is no right or wrong orientation so it comes down to opinion which is where I could not make up my mind. Your version is much more restful. &nbsp Posted: 10/07/2021 04:28:57
---
---
---
Vella Kendall
I agree with Issac, the tones are good. I prefer the vertical as it gives a feeling of height. You captured the sky very well as the sky is very intricate and gives a lot of visual interest in the reflections. I especially like the touches of pink/violet in the reflections. &nbsp Posted: 10/07/2021 15:59:47
---
---
---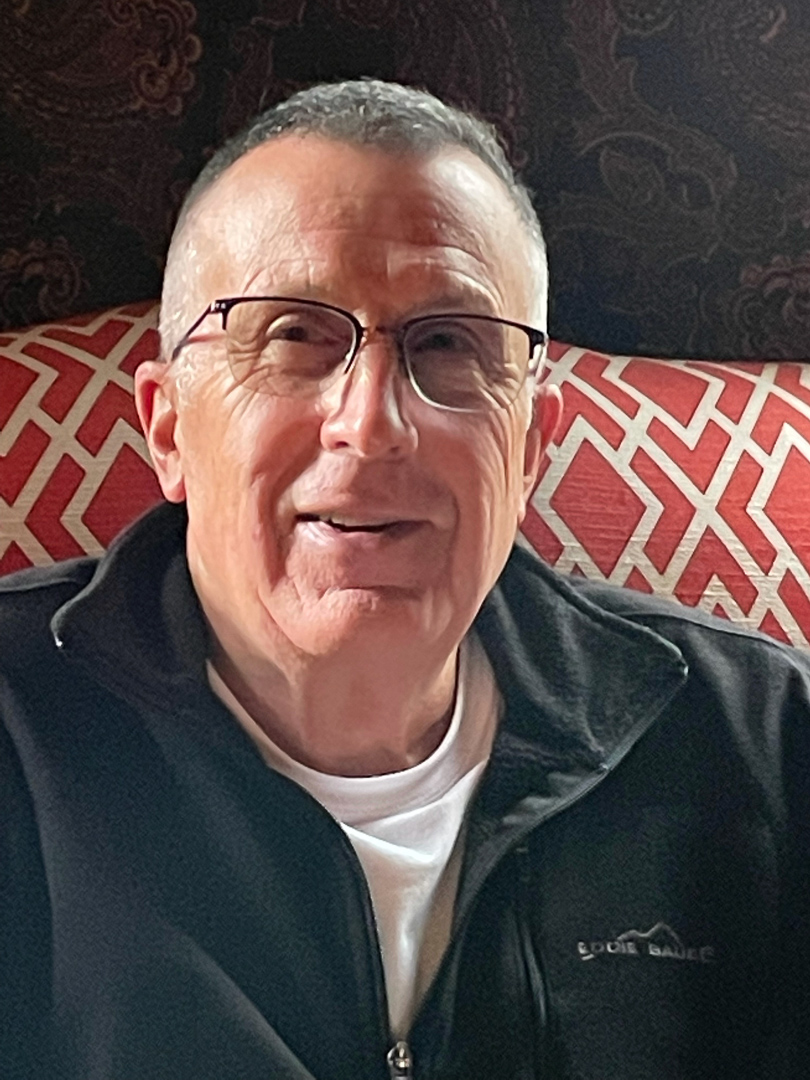 Gary Butler
Guy, thanks for sharing. I love symmetry and glass and feel that there is alot of opportunity in this image. To my eye I can accept asymmetry much more easily top to bottom than left to right in an image. For me Isaac's rotation holds my eye much better at the center of the triangle.
From my experience the architectural lines work even better when the emanate from the corners. I have attached a template that I picked up from an webinar that I overlay for cropping architectural shots. &nbsp
Posted: 10/11/2021 11:56:26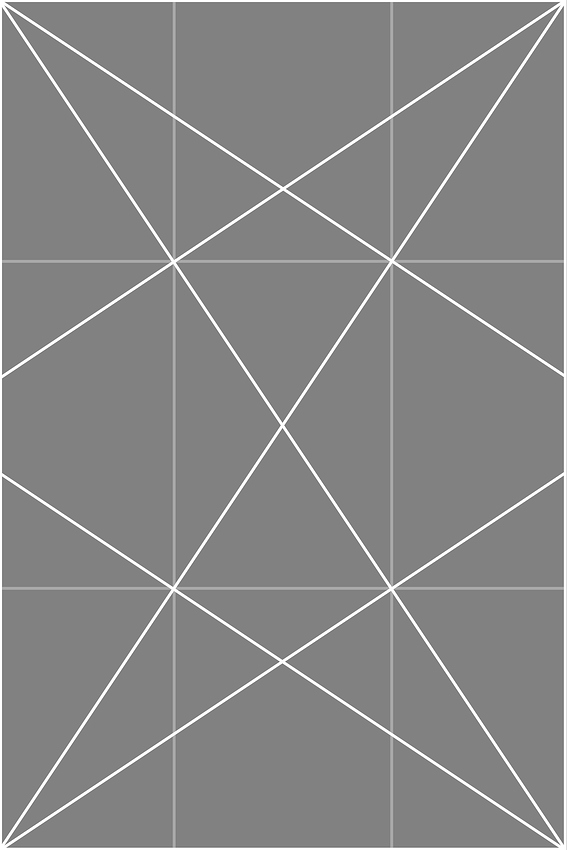 Guy Davies
Thanks Gary. I'll take a look at using the template. &nbsp Posted: 10/11/2021 12:08:49
---
---
---
Ian Chantler
Hi Guy
Firstly a great spot Guy,as you know I love shapes and sections of architecture this is so up my street,as for the tonal values I think the colours and tones sit so well together,the shapes angles and composition are outstanding I would have this on my wall,the support on the right is the final touch and ads so much balance and interest to the image the more I view it the more I love it. &nbsp Posted: 10/13/2021 15:23:24
Guy Davies
Thanks Ian. I didn't realise the support on the right was so important until you mentioned it. Npw I see that if you take it away, the composition is unbalanced. &nbsp Posted: 10/14/2021 03:29:08
---
---
---
Please log in to post a comment