Guy Davies, EPSA
---
September 2021 - Saltburn Pier View Mono IR
About the Image(s)
How I Did It:
This image was taken just 18 minutes after last month's image, on the same Nikon D70 camera converted to Infra-Red. This time, however, I have processed it the normal way into a high contrast black & white. Taken just after midday in July this year the sun was high and quite strong, although there were clouds as well. At the time of shooting, the sun was on the pier but slightly reduced by thin cloud. Back home I opened the file in ON1 RAW 2021 and pulled the temperature slider to minimum. I added the b/w filter and pulled the red slider to the left to darken the sand. Next I pulled the yellow slider to the right to bring up contrast in the sand.. This boosted The sliders on the other colours had little effect. I then used the Curves filter to boost contrast overall and finished with the Dynamic Contrast filter to sharpen the image.

Camera was an old Nikon D70 converted to infra red. Settings were ISO 200, 1/400 sec at f/11.0. Lens was the Nikkor 18-70 AF at 31 mm focal length.
---
9 comments posted
---
---
---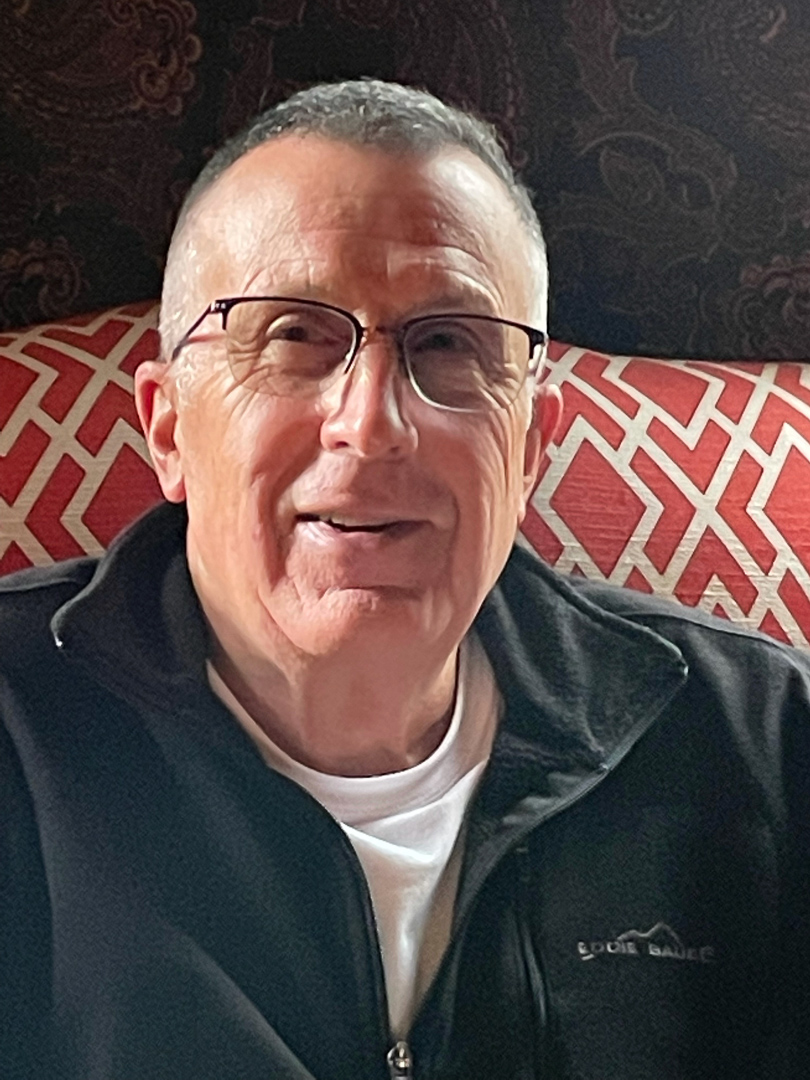 Gary Butler
I think the sharpness is "exquisite." And the image appears to cover the entire tonal range.

To my eye the use of 3 lines to lead the eye through the composition is well done. I believe that it gives good balance left to right in the image. However, from my experience the one peak and one partial peak in the right foreground seem to be distractions from what I believe is the main focus point - the house on the left and the pier. Do you have more on the right in the original? Can you complete the second peak? &nbsp Posted: 09/12/2021 08:11:34
Guy Davies
Gary, that was pretty much the full image. I take your point about the very light roofs on the bottom right. Maybe I should try toning them down a little. &nbsp Posted: 09/12/2021 12:30:24
---
---
---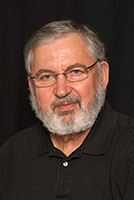 Isaac Vaisman M.D.
Guy, this is a different IR interpretation and from a different vantage point from the one you presented last month. I like this B&W version more. The tonal range is perfect. It is very sharp, and I fixed a couple of composition details: I made the horizon line horizontal, and cropped slightly one of the tips of the roofs in the foreground as mentioned by Gary. Great image indeed. &nbsp
Posted: 09/14/2021 22:24:29
Guy Davies
Isaac, I am normally very particular about horizon lines. Look kike I goofed here! Thanks for pointing it out. Your crop at the tight has also improved the composition. Thanks for your feedback. &nbsp Posted: 09/15/2021 07:08:50
---
---
---
Ian Chantler
Hi Guy
So love contrasty mono so this sits so well with me I like Isaacs slight crop from the right the light roof to the right does not bother me as it adds to the contrast,everything sits so well within the frame,the people scattered around the scene are well seperated and form a point of interest and fill in dead space so well, and to top it all you beat me you got 2 ships on your horizon.
I know how much you love printing this would make a fabulous print. &nbsp Posted: 09/16/2021 16:17:00
Guy Davies
Thanks Ian. Yes, I am intending to print it. &nbsp Posted: 09/21/2021 07:50:10
---
---
---
Erik Rosengren
Guy Davies
Thanks Erik. Useful and constructive comment. &nbsp Posted: 09/22/2021 09:07:23
---
---
---
Vella Kendall
Agree with others, it is a beautiful, sharp nicely composed photo. I would like to add how much I enjoy seeing the people, to me they add to the story of a day at the beach. Also the ship on the horizon adds another element and to my eye breaks up the sky and the horizon. &nbsp Posted: 09/23/2021 14:43:38
---
---
---
Please log in to post a comment