LuAnn Thatcher
---
September 2023 - Japanese Garden Walk
Original
About the Image(s)
This photograph shows a couple departing from the Japanese Tea House after partaking in a tea ceremony.

Camera: Leica Q2, Summilux lens 1: 1.7/28mm ASPH, f/8, 1/60s, ISO 800

I only did basic edits in Lightroom, and colors are what the camera produced. I did use a 16x9 crop as I like the wider angle showing a stronger story.

I look forward to your comments.
---
11 comments posted
---
---
---
Robert Coleman
LuAnn,

I lovely shot of the couple framed by the gate. I considered altering the gate by applying a horizontal transform; however, this lost a lot of the dramatic effect of the photo. Where is this Tea House? &nbsp Posted: 09/04/2023 21:08:46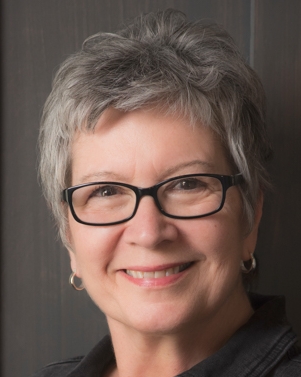 LuAnn Thatcher
Hello Rob,

This tea house is in St. Paul, Minnesota, at the Charlotte Partridge Ordway Japanese Garden, and it is a symbol of peace and friendship between St. Paul and its sister city in Nagasaki, Japan. It has quite a story because the tea house was built in Japan and shipped to Minnesota for reassembling. I attended a tea ceremony this spring, and it was a beautiful experience. Do you have a Japanese tea house in your area?

After the tea ceremony, I was taking photos of the garden area. A Japanese couple I met at the ceremony were strolling in the garden, and I asked if I could take their photograph. The woman asked the man she was with, and they decided it was okay. I like how the wide-angle lens captures more of the environment to tell a stronger story. I did make sure the vertical poles were straight and left it at that. The walkway was narrow, so I had limited room to work in.

I am glad you like the photo!

Best regards,
LuAnn &nbsp Posted: 09/07/2023 16:24:17
Robert Coleman
LuAnn, the photo triggered a memory of a place we have visited - perhaps the Japanese Tea Garden in San Francisco. I searched on-line and also photos from our last visit there and couldn't find the scene. Recommended if you are in SF. The Botanical Gardens in the same area are also beautiful. Our older son volunteered in the gardens and was married there this spring. A formal tea ceremony is on our bucket list. Rob &nbsp Posted: 09/09/2023 12:16:46
---
---
---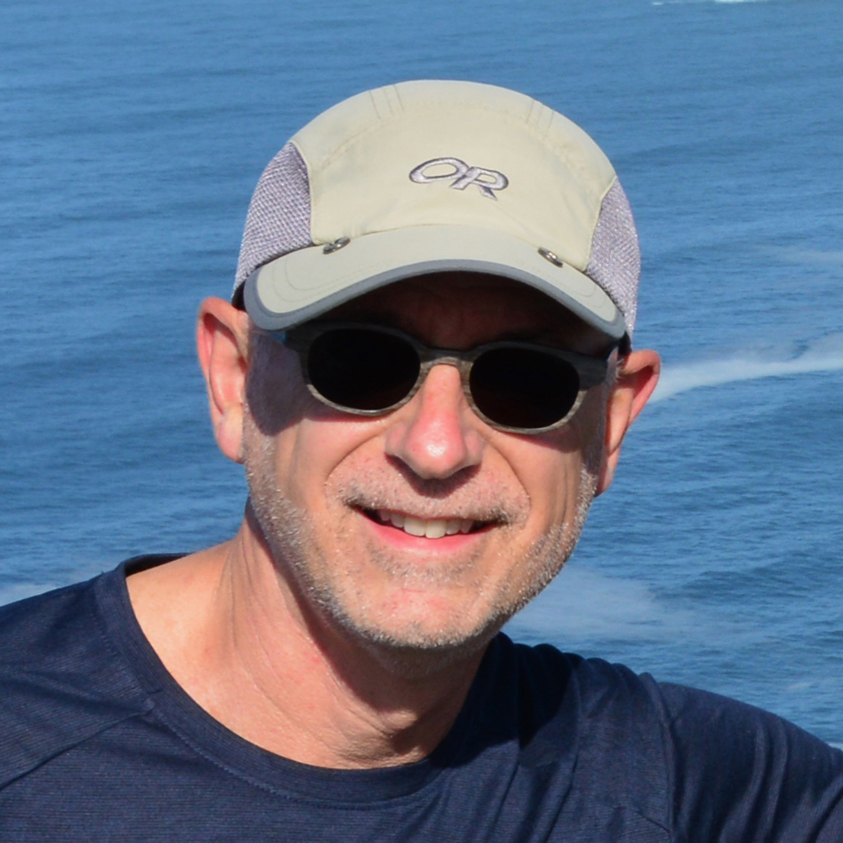 Michael Hrankowski
Hello LuAnn
The first thing I notice is how clear and crisp your image is and how natural the colors are. While the original is underexposed, your minimal Lr adjustments have resulted in a beautiful, balanced exposure. The composition has multiple layers - all of which are in sharp focus. This has the effect of drawing my attention into the image and keeping it there.
To be honest, your choice of crop doesn't work for me. I kept going back and forth between the camera's ratio and your cropped version but I couldn't figure out what was bugging me…then it hit me. The 16:9 crop has cut off the feet, as it were, of the gate posts. Since the gate is a big part of the story, seeing it in its entirety seems to work better for me. Additionally, keeping the full frame as registered, adds the leading lines of the walkway's border stones which, for me, gives my eye a place to enter the frame and "walk" through the gate.
Crop notwithstanding, it's a lovely, peaceful image. Maybe there IS something about a Leica camera in the hands of an artist who know how to use it!. Well done. &nbsp Posted: 09/09/2023 19:33:42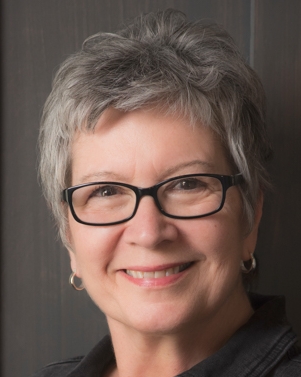 LuAnn Thatcher
Hello Michael,

Thanks for your 'honest' review of my garden photograph. I am curious: did the crop ratio really 'bug' you, or was it just different from what you usually use or see? I attempted to use creative framing with the archway, similar to how you would look through the branches of a tree. As you can see in Ruth's example, opening up the foreground area does not add anything to the lovely garden idea. The worn stone is bright and distracts my eye from looking through the structure. The worn-out dead grass on the left doesn't add anything to say this is a beautiful garden area, so I removed it. I took the photo to capture the couple as they seemed to walk away quickly. Opening the archway up is now more prominent in the frame than the couple, so this defeats the purpose. To me, the human element in a photo should have a more powerful presence than an inanimate object. Lastly, the curved pathway compliments the angle of the archway as the archway curves and opens into the path on the other side. I was only allowed to photograph from the path as the garden was meticulous, and stepping on the grass was not allowed out of respect for the gardener. &nbsp Posted: 09/21/2023 14:00:41
---
---
---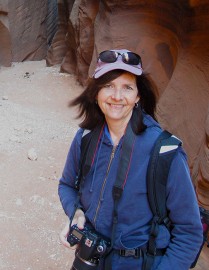 Ruth Sprain
I appreciate your inclusion of the Japanese couple, which adds to the peaceful scene. The gateway forms a lovely frame for the coupled gives a sense of place. The rich green of the background is pleasing to me. I agree with Michael that the base of the gateway and stone at the entry would help the scene. I played with using the transform tool to straighten the roofline of the gate, since it's leaning in the opposite direction of the fence. I'm not sure it's an improvement, and your edited exposure level is better. Definitely an image with good memories for you. &nbsp
Posted: 09/14/2023 11:16:41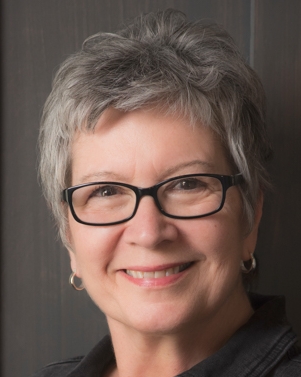 LuAnn Thatcher
Hello Ruth,

Thank you for your comments on my photograph. The reason for taking the photo was that the couple I met at the tea ceremony allowed me to take their photograph in this public yet intimate setting. So, for clarity, the couple are not just included; they were the main subjects.

I have a couple of questions to understand your point of view better. What compositional rule or technique are you following that says the archway needs to be straightened and not used as though someone was peering through the opening (for example, through a window frame, as Michael did in his July submission)? The scene has many curving lines and shapes, and the vertical posts are in alignment, according to Lightroom. So, putting the archway at an angle follows the curves and organic shapes already in the image.

Opening up the archway's lower part exposes white stones that compete for attention with the viewer's eye, which should be directed at the well-manicured landscape ahead and the couple walking. The dead grass on the left is also a distraction and does not compliment the well-manicured garden lawn. Can you help me understand how you see this as helping the scene, as you noted in your reply?

I find this to be a great discussion. Thanks for your comment!

lt &nbsp Posted: 09/22/2023 09:27:01
---
---
---
Mary Ann Carrasco
LuAnn, this is a beautiful scene that tells a story. The focus is sharp and the path leads the eye to the couple. The gate frames them nicely. I agree with Michael and Ruth that including the entire gage with some of the path in the foreground adds to the story. I also like how Ruth used the transform tool to straighten the roofline. Lovely image. &nbsp Posted: 09/16/2023 17:36:55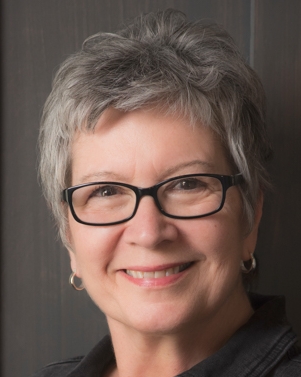 LuAnn Thatcher
Hello Mary Ann,

Please see my response to Michael and Ruth's comments for clarity about the archway.

lt &nbsp Posted: 09/22/2023 09:30:19
---
---
---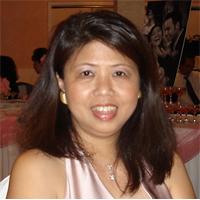 Kieu-Hanh Vu
Hi LuAnn,
The simplicity of the garden gate, the bamboo fences, and the greenery of grass and trees give the viewers a peaceful feeling. The addition of the couple visiting the garden in holding hands makes the scene more lovable.
I think that the tree in front of the couple is a bit distracting but nothing you can do in this case. I wish to see more of the S-curve of the path that the couple is entering.
I like Ruth's edits that straighten the roof line. You've got a nice shot of the garden. Thanks for sharing the story of the tea house in St Paul, MInnesota. &nbsp Posted: 09/18/2023 22:05:14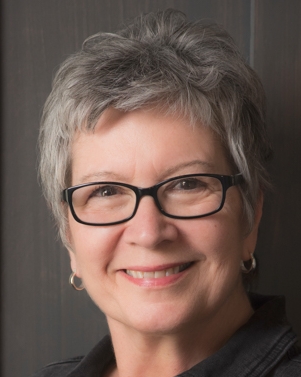 LuAnn Thatcher
Thanks, Kieu-Hanh, for your comment. &nbsp Posted: 09/22/2023 09:30:58
---
---
---
Please log in to post a comment