Mary Ann Carrasco
---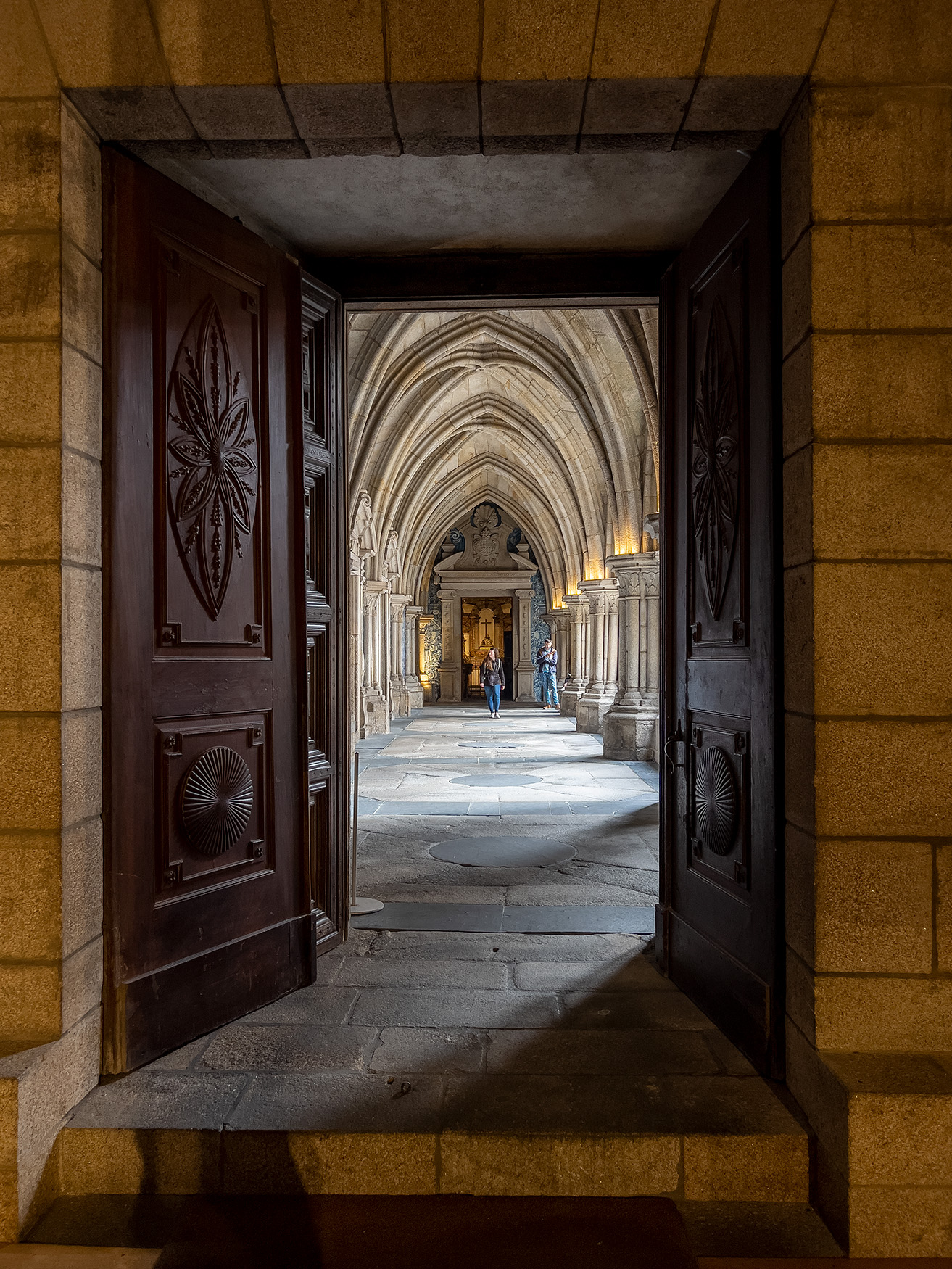 May 2023 - Porto Cathedral in Portugal
Original
About the Image(s)
This is an image of the Porto Cathedral in Portugal. I liked the doorway and the archway as you move through the scene. I was unable to take a photograph without people but I would like to delete them. I have been unsuccessful even using the new subject removal tool in photoshop. Because the background is so complex, it is very difficult. Any ideas for that are appreciated. Or do the people add some interest?
I took this with the IPhone 13 Pro Max in raw format. I then edited in camera raw and photoshop. I used the chromatic aberration and camera adjustment as well has the other various adjustments and straightened.
---
9 comments posted
---
---
---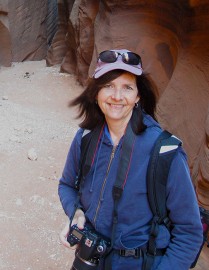 Ruth Sprain
Mary Ann, the repeated arches of the hallway are artistically pleasing, especially when framed by the ornate door. I like the feeling of wonder expressed by the woman, and think her presence adds scale to the scene. The lighting accents the repeated arches. I'd suggest you take out the man with his cell phone, which in my opinion distracts from the peacefulness of the image. In my version, I used the clone tool in PhotoShop to remove the man and the skew transform tool to straighten the doorway. Lovely image! &nbsp
Posted: 05/06/2023 08:01:17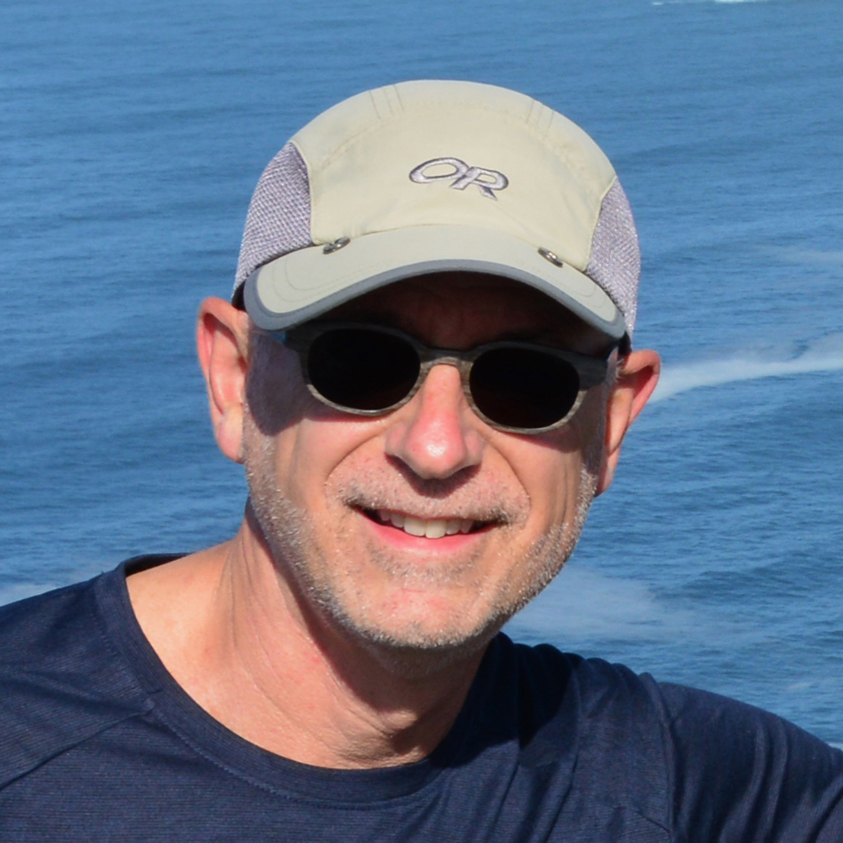 Michael Hrankowski
Hi Ruth. I really like your image for all the reasons the others have mentioned. It has such a sense of depth and it invites me in. So much to appreciate about it! Tourist sites are wonderful to visit….. except for the tourists! Such an annoyance! I think the only way to get a shot like this without people would be to set your tripod up in the middle of the walkway, slap a 15 stop ND filter on and get a five minute + exposure. (And I'm certain the other tourists would totally appreciate having a rude photographer blocking the walkway!). In any event, nicely done. &nbsp Posted: 05/14/2023 05:08:52
Mary Ann Carrasco
Thank you, Michael for your comments. I like Ruth's edit in taking out the one gentleman with the cell phone...I will have to practice cloning skills! &nbsp Posted: 05/14/2023 18:06:19
Mary Ann Carrasco
Ruth, thank you so much for your edit. I will have to go in and practice cloning skills! I agree that leaving the woman in gives it perspective. Thank you. &nbsp Posted: 05/14/2023 18:05:21
---
---
---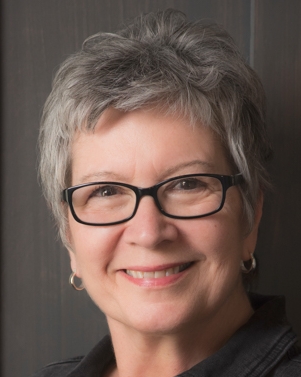 LuAnn Thatcher
Hello Mary Ann,
What a lovely photo. You must have been in awe when you walked through the corridor.
I like Ruth's idea of removing the man with the cell phone. In my edit, I ran the photo through Nik Perspective Efex to straighten and align the entryway and added some clarity for pop. I used the Auto button in the LR basic panel and adjusted it accordingly.
You must have lots of great memories from your travels!
Best regards,
LuAnn &nbsp
Posted: 05/07/2023 17:25:30
Mary Ann Carrasco
Thank you, LuAnn. Your edits are very nice and appreciated. I think Ruth's idea to clone out the one gentleman is a good one. I need to practice cloning...it can be tricky! &nbsp Posted: 05/14/2023 18:07:51
---
---
---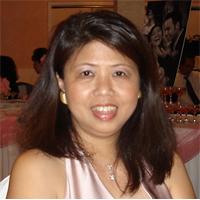 Kieu-Hanh Vu
Hi Mary Ann,
I like the way you used the door to frame the archway. The light is beautiful,and the image is very sharp that I can even see the altar in the further distance. The lady coming out of the altar room gives a sense of scale to the scene.
I agree with Ruth's suggestion to remove the man standing at the right corner with his cell phone in his hands because there is no connection between those two people.
Your image is so beautiful, and you should be proud of how well you can control the different lighting throughout the image.

&nbsp Posted: 05/14/2023 16:18:31
Mary Ann Carrasco
Thank you for your comments, Kieu-Hanh. I was amazed at how well my IPhone served as a camera on this trip. Yes, I agree with Ruth as well and will have to practice cloning. &nbsp Posted: 05/14/2023 18:09:34
---
---
---
Joan Field
I see that some members were able to remove the people, but I think they serve two important purposes: 1 They give a sense of scale. and 2. They give us something to lead our eye to the end f the ph too with a reward. I would leave the. Very nice lighting and omposition.
&nbsp Posted: 05/19/2023 15:38:34
---
---
---
Please log in to post a comment