LuAnn Thatcher
---
August 2022 - Birch Tree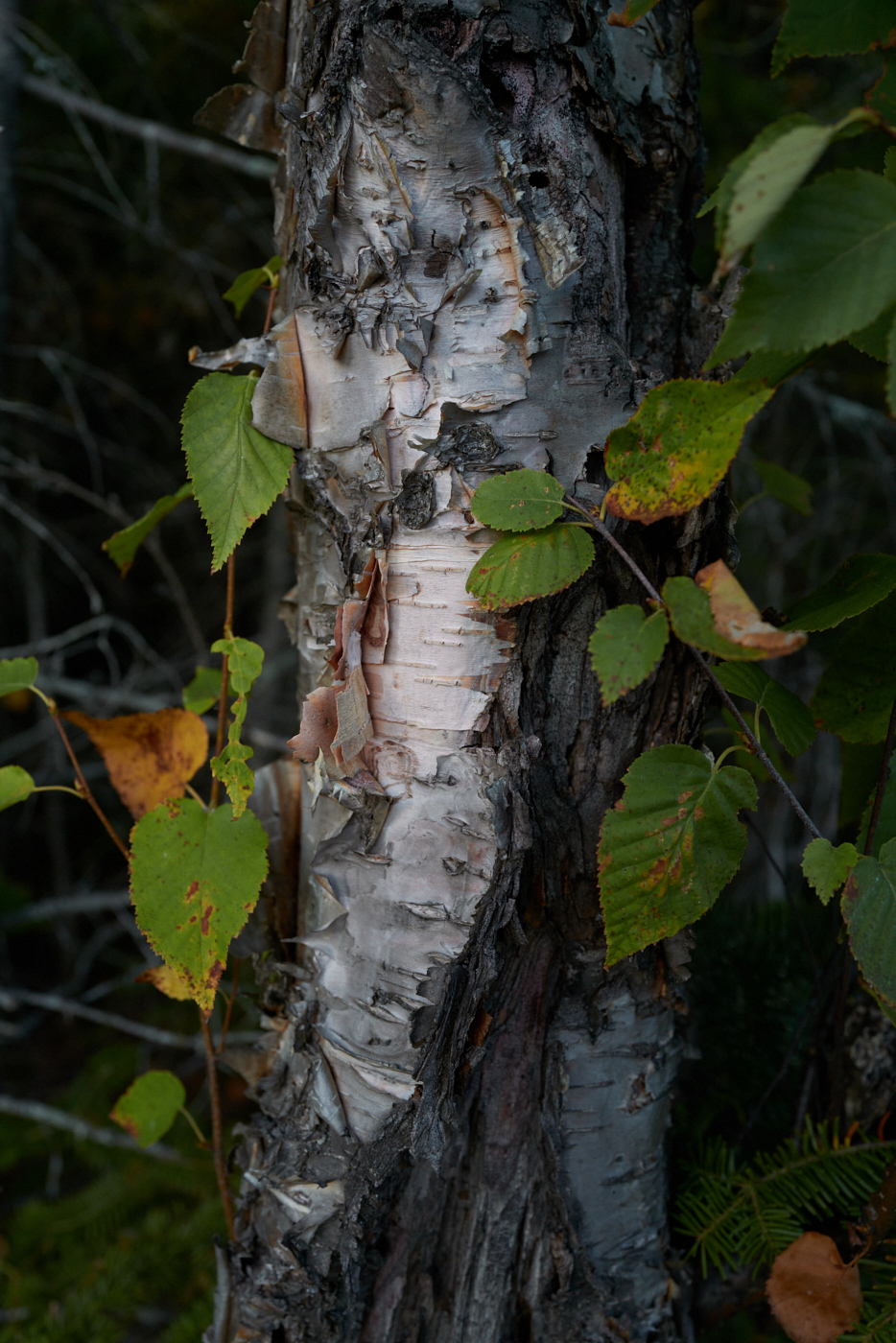 Original
About the Image(s)
I am fond of watercolor art, so I applied a watercolor preset to this image for something different. As you know, I enjoy changing my photos up from the standard where everything is sharp and in focus. I like the wider white border, which lets the viewer know what caught my eye; the peeling bark and a sprinkling of leaves around this tree.

I think presets like this are a great way to camouflage distractions in a busy woodland area that offers many opportunities to capture the peace we see and feel when walking in the woods.

Camera: Leica Q2, 28 mm fixed lens, ISO 800, f/5, 1/250s, manual exposure, center-weighted average metering mode, auto WB

I look forward to your comments!
---
5 comments posted
---
---
---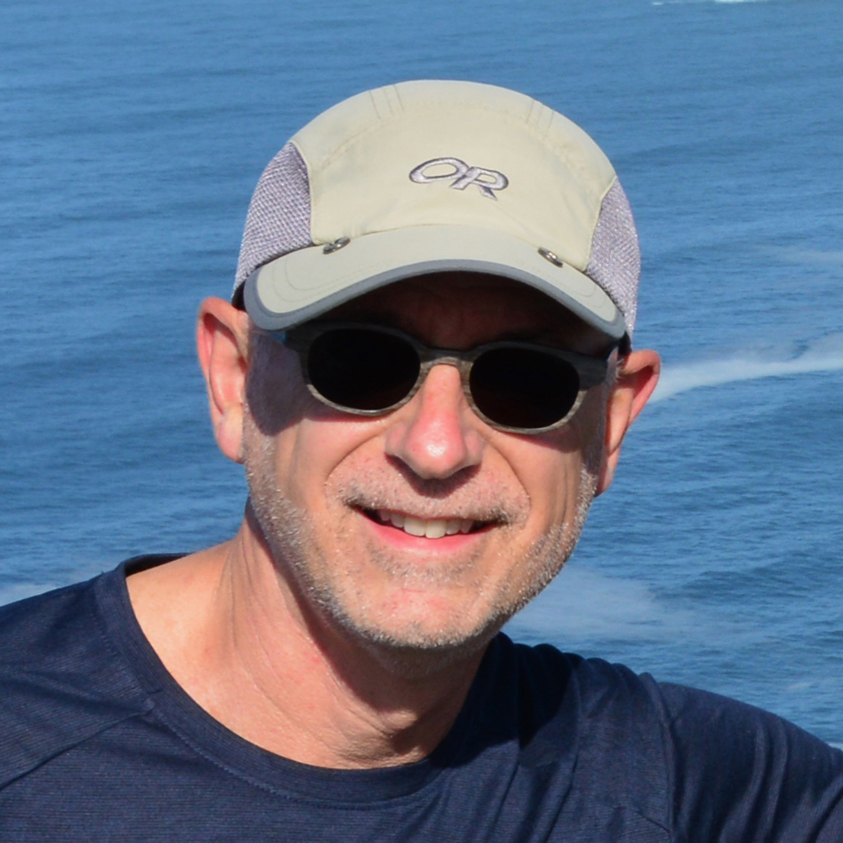 Michael Hrankowski
Hi LuAnn. I really like your image. You've taken a "just-a-tree-trunk-and-some leaves" photo and turned it into a beautiful work of art. Very skillfully edited! What editing app did you use? I think "filtered" images are generally under-appreciated and under-rated and I think this is because a lot of photographers and judges don't look at this genre as "real" photography. It's a shame, because the creative possibilities are really quite endless. As far as a PID image goes, the texture that simulates watercolor paper works really well. I wonder if you could do a different version where you subtract the digital watercolor texture, and instead, print it on a textured paper. It would make a beautiful print. &nbsp Posted: 08/02/2022 22:07:47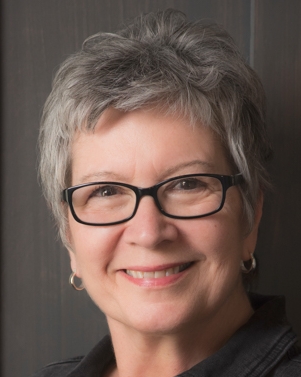 LuAnn Thatcher
Hello Michael,

Thank you for your comments! I am glad to hear you like this photo. Sometimes we run across photos we like but just can't put our finger on why. Or, we have terrible photos with the worst light and feel there is absolutely no hope for them - this was my photo because of the chaotic woodland background.

I agree with you; most people are more interested in seeing realism in photography and sharp and in-focus images than ones that lean more to the creative side. But I love creativity and want to do more of it.

Years ago, I saw Mike Moats (his website Tiny Landscapes) who talked about using Anthropics Smart Photo Editor. He produced fantastic macro images with this software but said the feedback wasn't what he had hoped. I think he stopped using it for a while because he became discouraged. But I love change and try to use SPE whenever possible.

Best regards,
LuAnn &nbsp Posted: 08/04/2022 16:05:32
---
---
---
Mary Ann Carrasco
LuAnn, this is beautiful. I like the use of the watercolor effect and the border as it does give the appearance of a painting. The effect also brings out the textures. I do think there is a bit too much texture on the green leaves and the right amount on the peeling bark. I am not familiar with this tool but wondered if it was possible to change the intensity of it on various parts of the image. Very nice image and edits. &nbsp Posted: 08/04/2022 18:08:13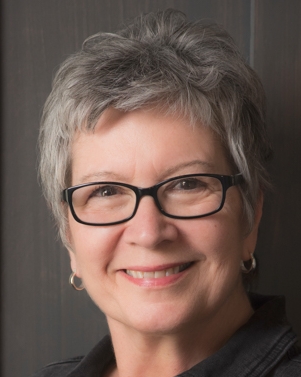 LuAnn Thatcher
Thanks, Mary Ann, for your thoughts and comments! I have recently printed my favorite photos to fill up the empty wall space here at home. I plan to print this photo on watercolor paper to see if it comes out anything like this photo with implied texture.

Thanks for your comment; it is helpful to me to know what others think.

LT &nbsp Posted: 08/13/2022 16:39:55
---
---
---
Christine Perry
Hello LuAnn, I love your creativity here... Awesome image! To take something ordinary and transform it into something extraordinary is true talent. The simplicity, textures, muted colors, watercolor preset, along with great use of white space draws the viewer into the image. Personally, I love filters/presets (particularly HDR) of any kind because it adds something to the mundane. Just wondering how this would look with an HDR preset to give it a little pop, along with the watercolor effect? This probably would affect some of the texture a bit. However, I would definitely print this for my wall! &nbsp Posted: 08/17/2022 05:55:52
---
---
---
Please log in to post a comment