Ruth Sprain
---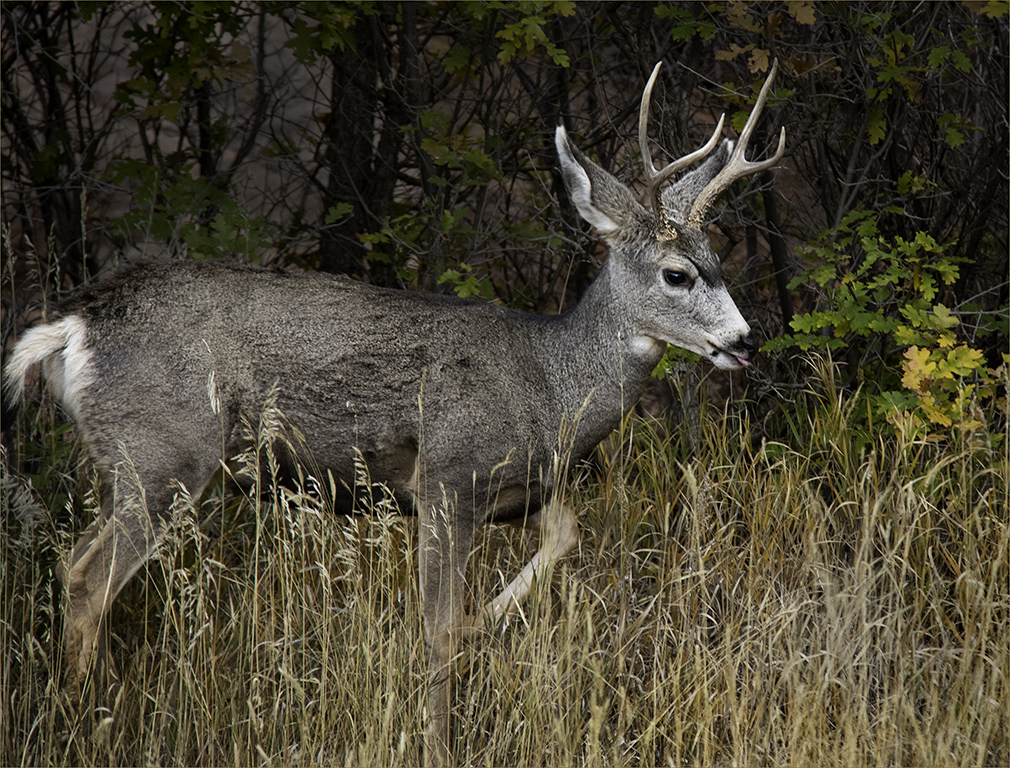 January 2022 - Deer at Garden of the Gods
Original
About the Image(s)
I took this photo right after sunset as my husband and I walked on the Garden of the Gods trail in Colorado Springs in October 2021. Three deer browsed for leaves in a meadow close to the trail. I shot a series of photos on one deer as he nibbled leaves and grasses. The lighting was beautiful and some of the fall colors remained in the leaves.

I used my Canon EOS 7D at f 5.6, 1/250, and 170 mm.

In Lightroom and PhotoShop, I darkened the background, added contrast, and sharpened. I'd appreciate any suggestions.
---
6 comments posted
---
---
---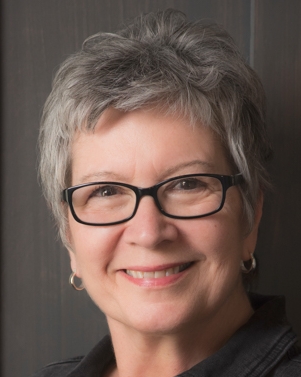 LuAnn Thatcher
Wow, nice nature photo, Ruth! You captured the deer in good focus with a catch-light in his eye, and the antlers on his head are a plus! I like the green and yellow oak leaves on the right; they fill the space nicely with added content. The woodland area shows no hand of man, and you have an excellent background showing the animal is in the protected edge of the woodland.

If you enter this in a competition, the only point I would address is that the crop is too tight; his tail is too close to the left side of the frame. Also, would you consider adding a little sharpening to finish the photo? &nbsp Posted: 01/04/2022 12:21:26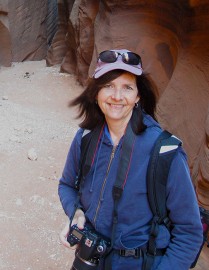 Ruth Sprain
LuAnn, thank you for your comments. I agree that the deer's tail is too close to the edge of the photo. I commented to you and Kieu-Hanh about that below. I'm interested that you think the photo needs more sharpening. I did sharpen it some. I struggle with knowing what is just the right amount of sharpening, so as not to overdo it. &nbsp Posted: 01/10/2022 11:16:29
---
---
---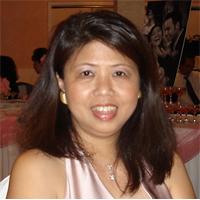 Kieu-Hanh Vu
Beautiful shot! Your post processing has made the deer stand out from the background.
I agree with LuAnn that the deer's tail is too close to the edge of the frame. I'd suggest to crop as a portrait (square crop) to benefit that the deer's face is quite sharp and has antlers, if you enter it in competition. &nbsp Posted: 01/09/2022 22:44:41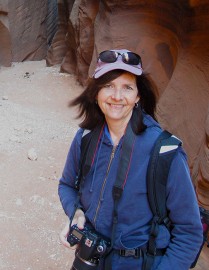 Ruth Sprain
Kieu-Hanh and LuAnn, I agree with you that the deer's tail is too close to the edge of the frame. The deer was moving quickly, so it was hard to get a position that was pleasing. Your suggestion of a square crop is a one to consider, since I would enter the photo as a nature image (so I can't add more space outside the original photo). &nbsp Posted: 01/10/2022 11:13:55
---
---
---
Mary Ann Carrasco
Ruth, You have really captured a great image of this deer. The deer fills the frame and it is very sharp. And, there is a glint in his eye! I see the tail is close to the edge but I do not see it as a negative as there is enough space on the right so I feel that he just walked into the frame. Lovely image! &nbsp Posted: 01/11/2022 04:28:27
---
---
---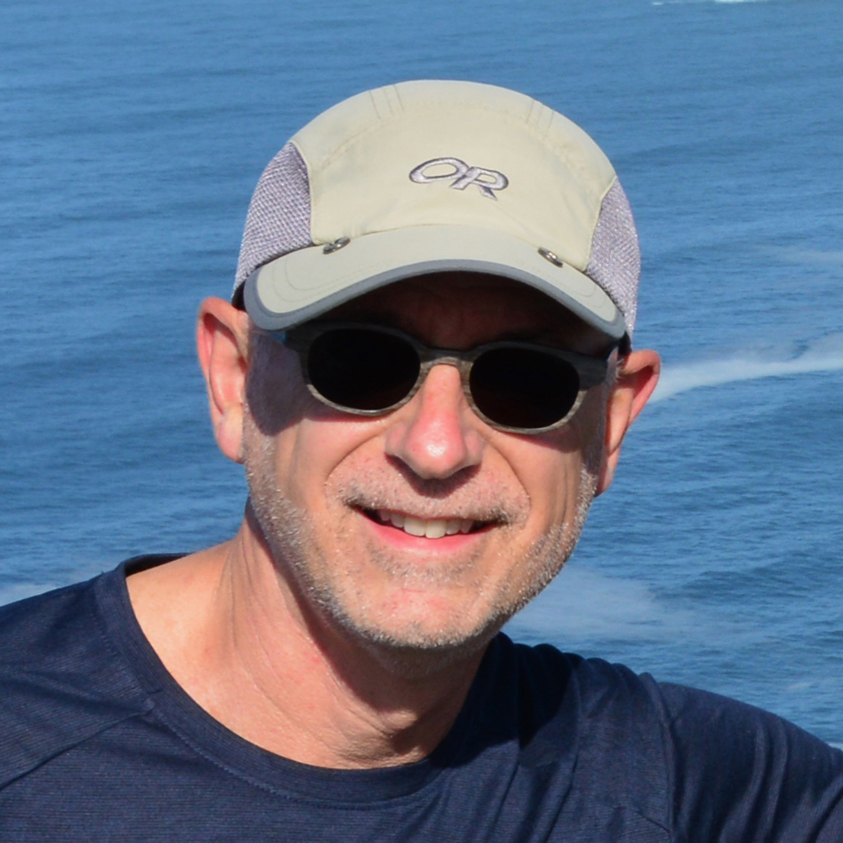 Michael Hrankowski
Hi Ruth. This is a very pleasing image of a deer in its natural surroundings. I really liked how you (inadvertently?) captured a bit of the animal's tongue as it was nibbling leaves! To my eye, the image does not lack sharpness - it is sharp where it counts: the head, eyes and antlers. I do agree with the other comments about the tail being too close to the edge of the frame. Otherwise, nicely done. &nbsp Posted: 01/11/2022 06:07:19
---
---
---
Please log in to post a comment