Mary Ann Carrasco
---
September 2021 - Farmers Market
Original
About the Image(s)
This was taken in mid-August at the farmers market located at the ferry building in San Francisco. I really wanted to include the yellow tomato that is in the background of the original but I could not bring down the brightness of it well enough to make it work. I tried everything I could think of but none of it worked for me. I use Photoshop so tried many adjustments in camera raw and then the clone stamp. I ended up cropping it out.

Camera settings:
I was on shutter priority and the settings were 1/320; f 5; 80mm; ISO 125

---
7 comments posted
---
---
---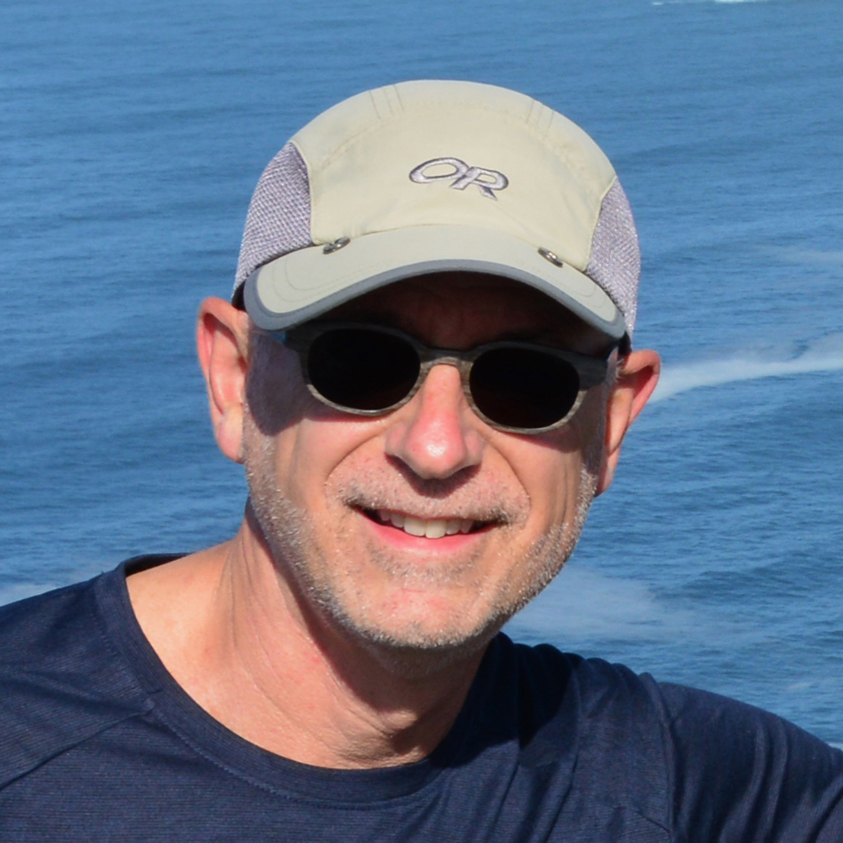 Michael Hrankowski
Hi Mary Ann. All those tomatoes have got me craving Caprese Salad! I always love taking photos at farmers' markets...and I see you've had some of the same challenges I have had: Low light, open apertures, longer focal lengths, often lead to images that aren't always sharp from front to back. A tripod and multiple shots with different focus points followed by focus stacking would have been ideal here, but tight quarters with lots of people, make that not really an option. So I was thinking, why not go abstract where the softness can be a positive part of the composition? As an example, I brought your image into Topaz Studio 2 and played around with a few filters. What do you think? &nbsp
Posted: 09/05/2021 14:07:57
Mary Ann Carrasco
Michael, I like your edit very much! I will have to explore some of these artistic/creative features in Photoshop. Thanks for the edit and your ideas! &nbsp Posted: 09/08/2021 16:55:06
---
---
---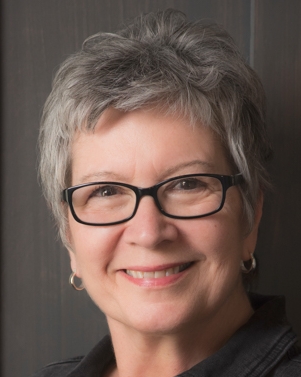 LuAnn Thatcher
Hi Mary Ann,
Love your yummy tomato photo!
I see your dilemma with the yellow tomato. With your Photoshop skills, this is an easy fix. Just paint in the yellow color if you can't bring down the exposure. This technique works because the yellow tomato is in the back and not the main subject. My edit of this photo was quick, so I am confident you can do this with time and patience. I also painted two other tomatoes in the background; can you tell which ones?
I have a question. Why did you choose shutter priority with this still life? If you do not choose to shoot in manual, I recommend aperture priority to control the aperture, and the camera selects the shutter and ISO. For this fruit photo, I would like to have you try a narrower aperture than f/5. When you have opportunities like this again, try three different aperture settings (including f/8). I also recommend getting the fruit in the front of the frame in focus because the eye enters the frame here, and this area may look better in sharper focus.
So take multiple shots, multiple aperture settings, and watch your highlights on the histogram on the LCD screen in your camera. If you set your camera with -1 exposure compensation, this will also help with highlight control. Remember, you can always raise the exposure in post.
These are just some suggestions. I hope they help.
LT
&nbsp
Posted: 09/07/2021 10:21:38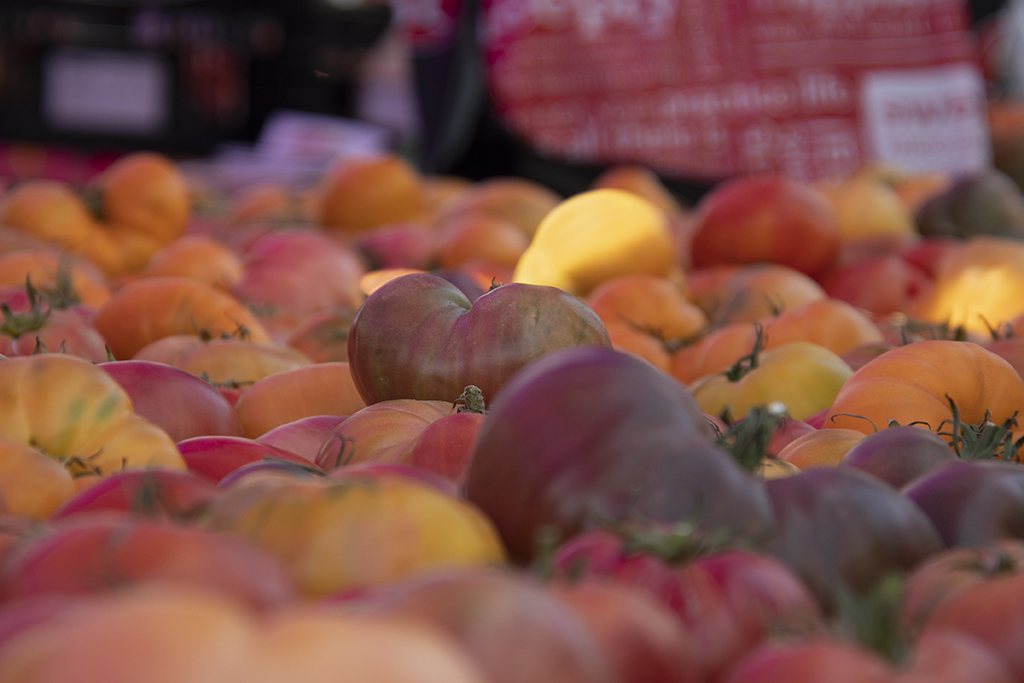 Mary Ann Carrasco
LuAnn, I will have to give the paint tool a try in Photoshop! And, no, I am not sure which others you painted....nice job! As far as using shutter priority....I always shoot in manual but this day was a photo walk put on by a local camera shop. The instructor suggested using shutter priority because we would also be photographing moving people, etc. I just decided to give it a try for the day. In hindsight, I wish I had been more adaptable but I have to admit that there were alot of people, both on the photo walk and at the market so I was not using my head very well. When I went through the photos I liked that the one tomato was in focus so decided to work with it. My camera also tends to shoot too light, so normally I expose for the highlights and then adjust in camera raw. Thank you so much for your edit and your advice! &nbsp Posted: 09/08/2021 17:07:10
---
---
---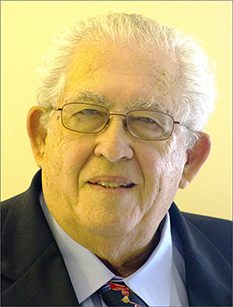 Stuart Caine

(Group 42)
A nice colorful image, but out of focus on the bottom, which distracts your nice tomato on the top right side. What I did, was ran the image through Luminar Ai. Then I cropped the image from the outer focus on the bottom and cropped some of the left side. I then ran it through Topaz Ai , brought up the color of the tomato and removed most of the blurred bottom and side. This is what I came up with. &nbsp
Posted: 09/08/2021 14:20:17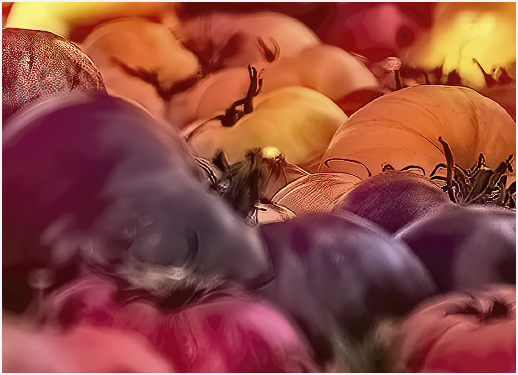 Mary Ann Carrasco
Stuart, thank you for visiting and your work on my photo. I like your edit very much! &nbsp Posted: 09/08/2021 17:10:49
---
---
---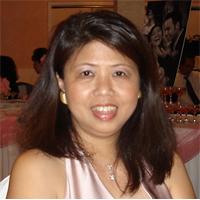 Kieu-Hanh Vu
Mary Ann, It's fun to see several versions of your image from different points of view. What I like about your image is that the simple subject (tomatoes) has displayed many colors, shapes, and layers. The dark purple tomatoes are in a curvy line that draw my eyes there. I'd prefer to see the foreground area more in focus. &nbsp Posted: 09/09/2021 15:15:39
---
---
---
Please log in to post a comment