Ruth Sprain
---
June 2021 - West Fork Reflection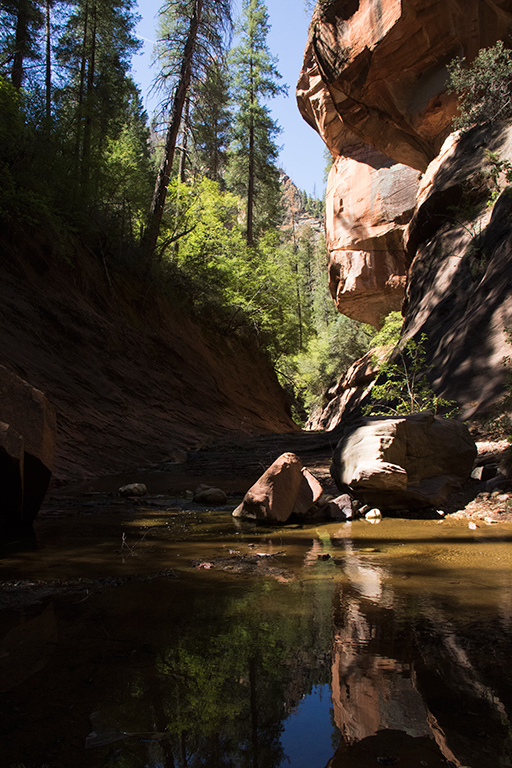 Original
About the Image(s)
I took this photo on the West Fork Trail close to Sedona, Arizona in April. My husband and I love this hike for its beauty and the 13 stream crossings, which make it an adventure.

I used my Canon 7D at f-16, 1/250, at 18 mm.

The lighting in the canyon makes it challenging to photograph. I adjusted the shadows, highlights, and color balance then dodged, burned, and sharpened.

---
5 comments posted
---
---
---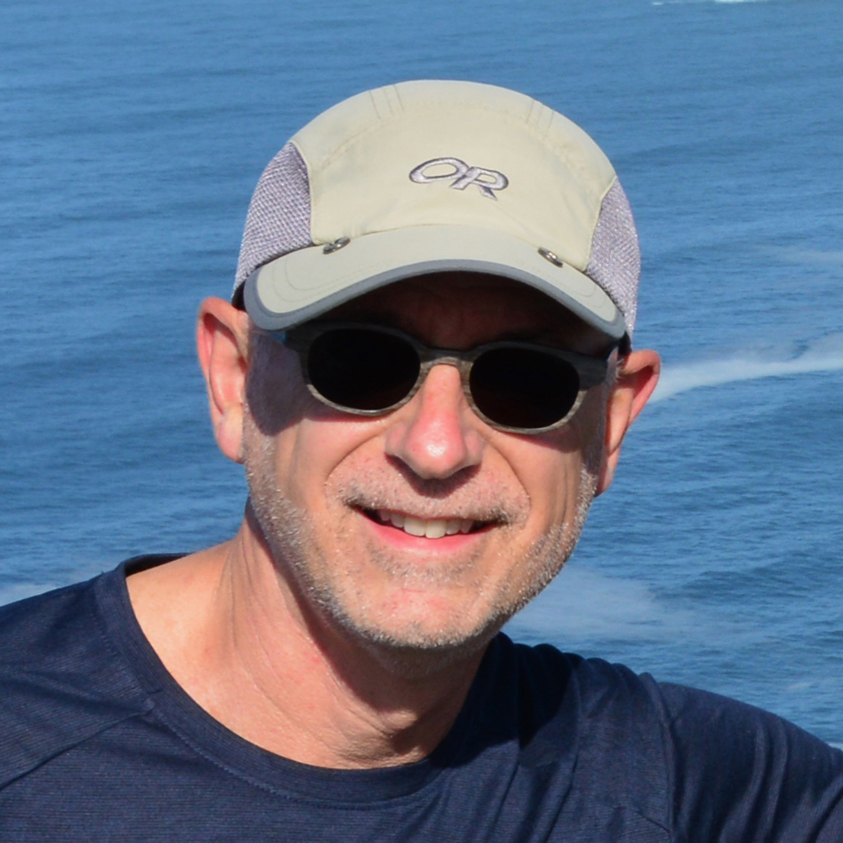 Michael Hrankowski
Hi Ruth! Sedona is a magical place and you've managed to capture some of that magic in your photograph. What a beautiful and tranquil scene! You've done an excellent job of composition and editing. The reflection in the water draws the eye into the canyon and makes me want to visit! Very well done! (What is the name of the canyon? I'd love to do that hike the next time I visit) &nbsp Posted: 06/03/2021 09:33:00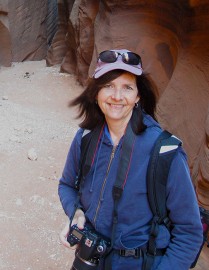 Ruth Sprain
The trail is West Fork of Oak Creek. It's just outside of Sedona. &nbsp Posted: 06/15/2021 21:05:28
---
---
---
Mary Ann Carrasco
Ruth, this photo draws me right in and makes me want to go there! The reflection is very nice and the leading line of the trail into the canyon leads the eye right into the rock formations and colors. Very nice edits bring out the colors and the textures. &nbsp Posted: 06/03/2021 14:14:00
---
---
---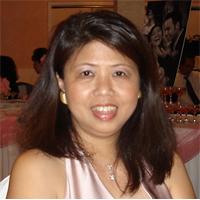 Kieu-Hanh Vu
Beautiful shot with the rocks, the pine trees, and the water reflection! The trail beyond the stream leads the viewers' eyes into the zigzag way between the rocks. It seems that there was a person at the turning point of the trail, and that is also an excellent choice to give a sense of scale to the grandeur of the scene. I feel that the small rock in the middle of the image is a bit distracting, but I think that it could be the only angle you found to capture all nice elements of this scene. &nbsp Posted: 06/08/2021 21:54:21
---
---
---
Randolph Shine
As canyon go this is a beauty. The strong coloring you did removed the suns harness of the original and gives it refreshing felling. &nbsp Posted: 06/15/2021 10:25:57
---
---
---
Please log in to post a comment