Jim Wulpi
---
September 2021 - Ale House - St Augustine - Oil Paint Filter
Original
About the Image(s)
I have another image from St Augustine, FL taken this past winter.

This scene is at a very busy intersection at the end of the historic Lions Bridge along A1A. It's a historic building (on the Ntl Register of Historic Buildings). It's current occupant is the A1A Ale House, my kind of place.

I didn't do much post processing – except for playing around in Photoshop with the oil paint filter. I wanted to see what kind of result that could produce. As you can tell from the original, I didn't even crop.

I had seen actual paintings in local art galleries of this same scene, so I thought I'd try to emulate their efforts. I think it's a fun scene.

Your thoughts?
---
11 comments posted
---
---
---
Karen Botvin
Wow, you sure do like the St Augustine area! Are you sure you don't live here? I know this corner well. Before the pandemic, it was always standing room only, unless of course you came in the middle of the afternoon. Food is great here. As for your image…you captured it very well, and between traffic, which is amazing. As you said, it is a very busy corner. I think i would turn down the heaviness of the oil painting texture, or at least mask it a bit, especially in the sky. It's a bit too crunchy for my liking. Also, the traffic light pole leads me right out of the image on the left side. Removing might be an option, but when you're back here, you might want to just include it. Not sure what that would look like, but it might be fun to work that corner some more. If you are ever here over the first Friday of the month, St Augustine has an open art gallery function throughout the city. Again, haven't been there since the pandemic, but each little gallery was open and they all offered light hors d'oeuvres. A fun night! &nbsp Posted: 09/03/2021 17:24:07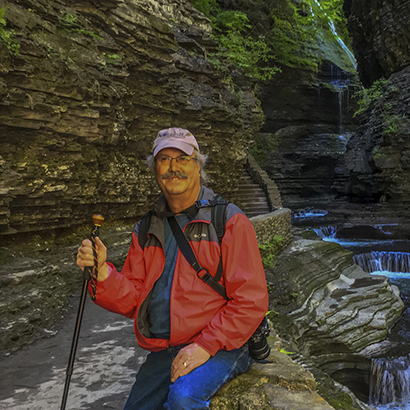 Jim Wulpi
Karen, We have a very good friend who lives in St Augustine, so we are down there regularly. Actually, we were just there last Saturday on our way down to Ft Myers where we just bought a house. Am in Ft Myers now getting the house liveable. We'll be snowbirds for a while.
I do like St Augustine very much. Great photo opportunities wherever you go. But, I was just down in the historic district of Ft Myers last evening, and there are some interesting photo opportunities down there, too, albeit very small.
Thank you for your comments. I was just trying something new. I realize the image itself has issues - especially with the traffic light post and arm. I'm not good at Photoshopping those types of things out, so I'll try again in the future to report the scene for a better image. &nbsp Posted: 09/04/2021 08:23:41
---
---
---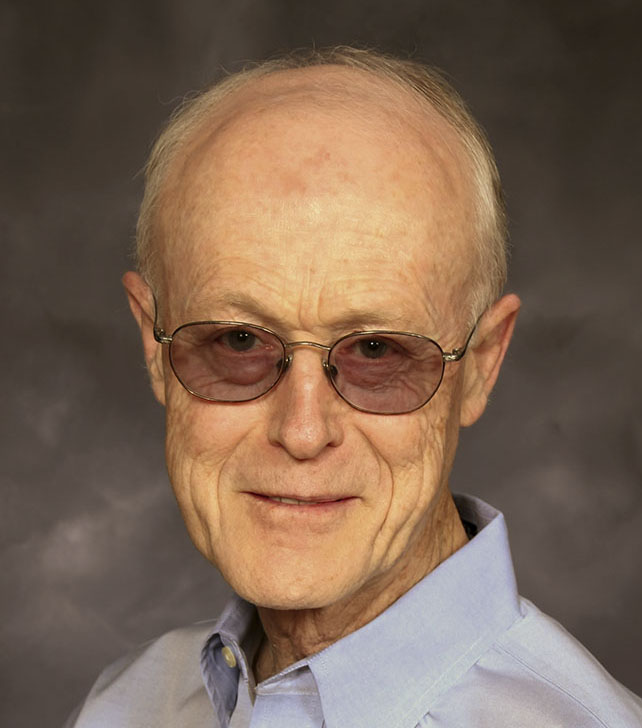 Piers Blackett
Yes, I agree the filter worked to pop the image - and agree that strong lines are a slight problem on the left. The figures are significant and could possibly be brought out slightly with a brush for de-shadowing. &nbsp Posted: 09/03/2021 22:19:52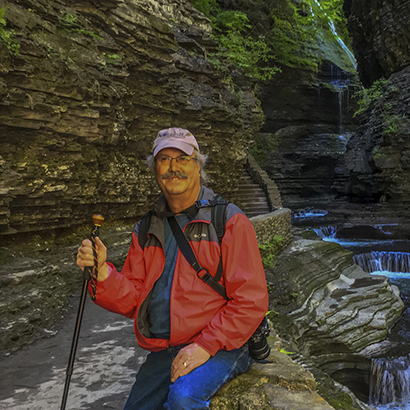 Jim Wulpi
Thanks, Piers.
I'll go back into it and give these suggestins a try.
&nbsp Posted: 09/17/2021 05:33:03
---
---
---
Shirley Pohlman
Jim, I like the way the colors pop compared to your original. I think that sometimes it is difficult to see the true effect of an oil painting texture on a smaller computer monitor because it seems to make certain areas stand out more. For instance, the sky doesn't appear to have the same texture as the building, but that is just because it shows more drastically. Thus, I would suggest toning down the sky texture some. I'd also send a letter to the historic society group there and ask them to remove that pole!! Would love to visit St. Augustine. Lived in Gainesville for five years many moons ago and only went to the beach in St. Augustine. Perhaps back in the sixties they didn't claim it as historic! &nbsp Posted: 09/04/2021 14:17:41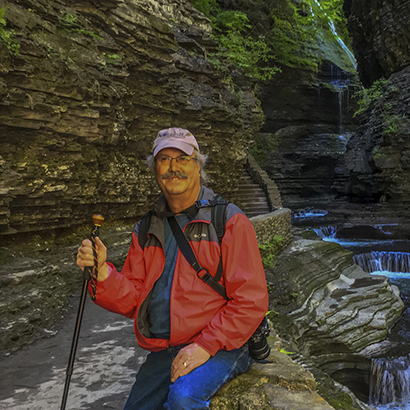 Jim Wulpi
Thanks for your comments, Shirley. I'll give your sugestions a try. &nbsp Posted: 09/17/2021 05:34:52
---
---
---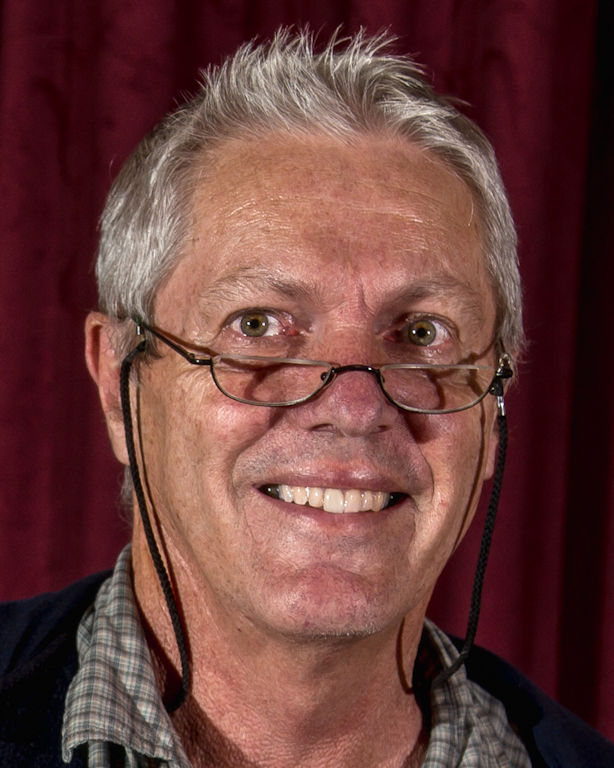 Martin Newland
This is a great image Jim. Well done.
Like the others have suggested, remove the big circular tubular thing on the left of your image, don't worry about sending a letter to the historic society group as Shirley suggested, just remove it.
I would highlight the person on the footpath (sidewalk) and I would tone down the orange building in the background.
Maybe I would have liked to see one car included coming towards the camera. &nbsp
Posted: 09/04/2021 18:37:18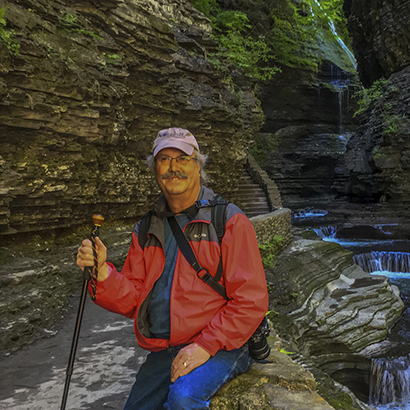 Jim Wulpi
Martin,
Your photo editing skills are much more advanced than mine. Thank your for your efforts at removing the traffic signal post/arm. &nbsp Posted: 09/17/2021 05:39:48
---
---
---
Jaqueline Whalen
What a fascinating building! I think you should go back and try lots of different angles just to see what you can bring out as the focal point. I liked what the texturing did to enhance the colors in the image. It became quite a bit more vibrant. Martin's idea about one car is great but maybe you should find a car enthusiast who has a beautiful antique one! Anyway, great shot! &nbsp Posted: 09/07/2021 07:28:26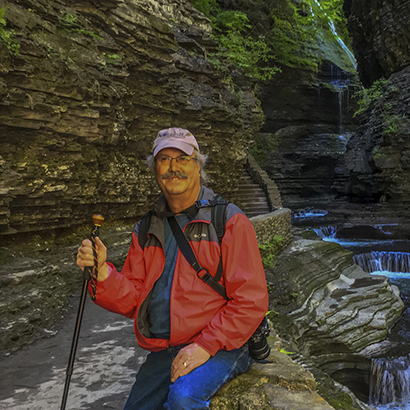 Jim Wulpi
Thank you for your comments, Jaqueline. Since I'm generally a vistor while I'm in St Augustine, I don't know of anyone with a classic car, but its a great idea. &nbsp Posted: 09/17/2021 05:41:26
---
---
---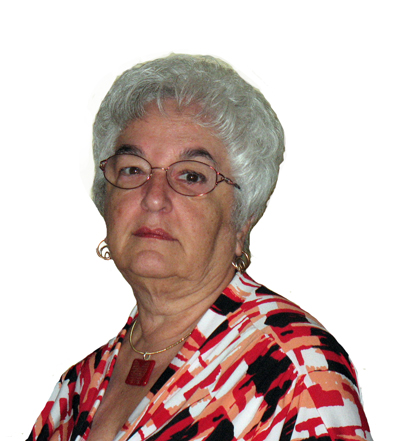 Bev Caine

(Groups 48 & 80)
---
---
---
Please log in to post a comment