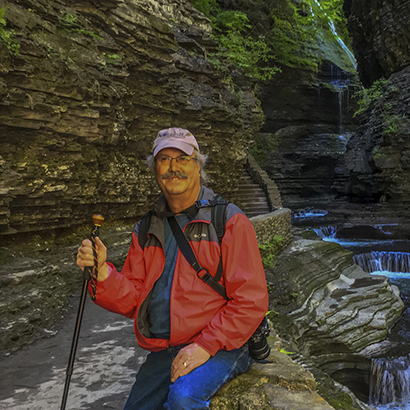 Jim Wulpi
Jim Wulpi
<br />
<br />I hail from Ft Wayne, IN. I am retired, and loving it, especially since it provides me with lots of opportunities to travel and photograph the world - as I see it. Recent travels have taken me to the Grand Canyon, and all 5 Ntl. Parks in the state of Utah; a month-long trip to the Andalucia region of southern Spain - including a day trip over to the Kasbah and Medina in Morocco; another month-long trip to Thailand and Cambodia, including Angkor Wat; Soutern Florida. Upcoming, near the end of 2021, I'll be doing a 20 day "birding" cruise to Antarctica follwed by a 6 day excursion to one of the most spectacular parks in the world - "Torres del Paines" in Peru and Argentinia.
<br />I have always been interested in photography, especially since first acquiring my fathers Canon AE-1 many years ago. It's always been a sideline hobby, but now, I consider myself an avid photographer.
<br />I have a degree in Geology, so it follows that I enjoy the outdoors. I also enjoy photographing rocks and geologic structures that provide interesting shapes and textures. I've become increasingly more interested in abstractions of varying scenes, too.
<br />I love photography for teaching me how to "see" things differently, then try to capture the essence of what is before me.