Sharon Moir
---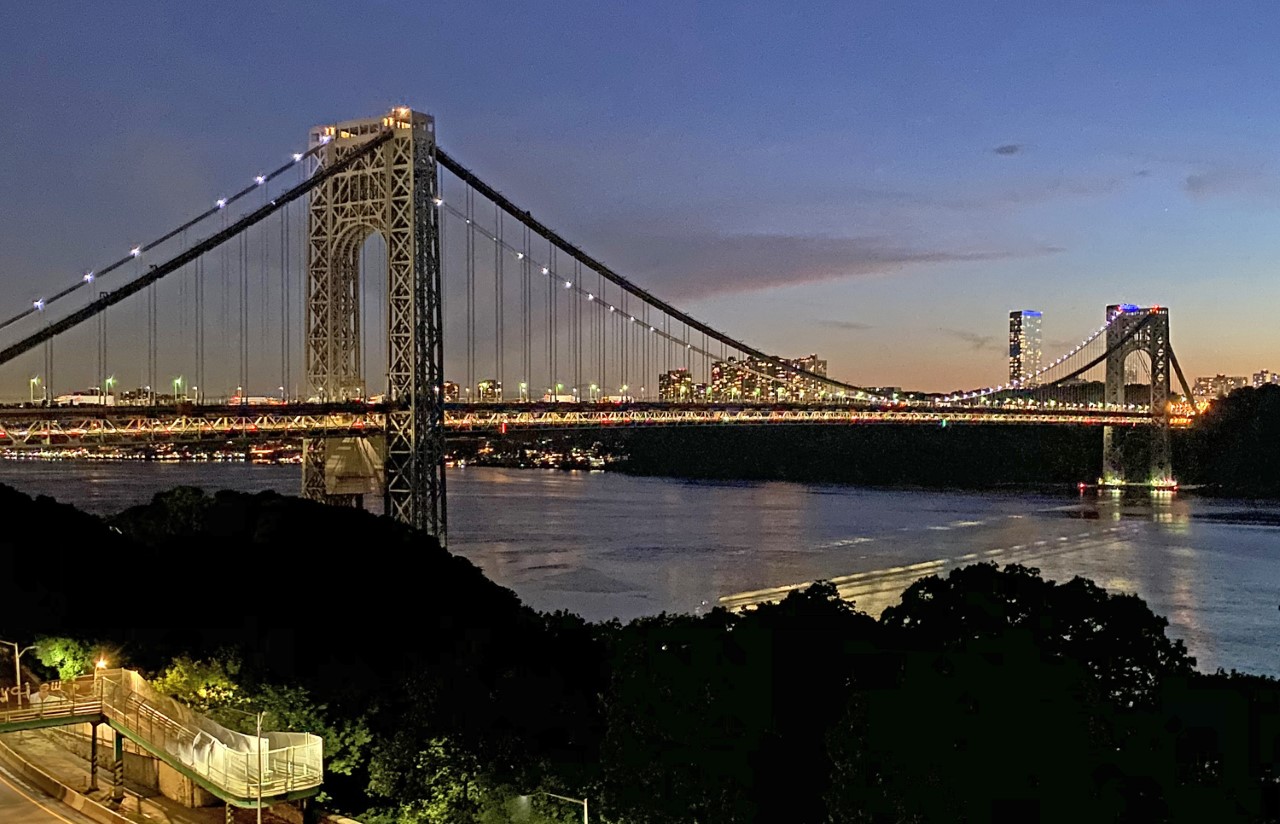 July 2021 - Night Bridge
About the Image(s)
George Washington Bridge taken soon after sunset. Spur of the moment pix with an iphone 11. Some cropping was done and lightening of the shadows.


---
This round's discussion is now closed!
7 comments posted
---
---
---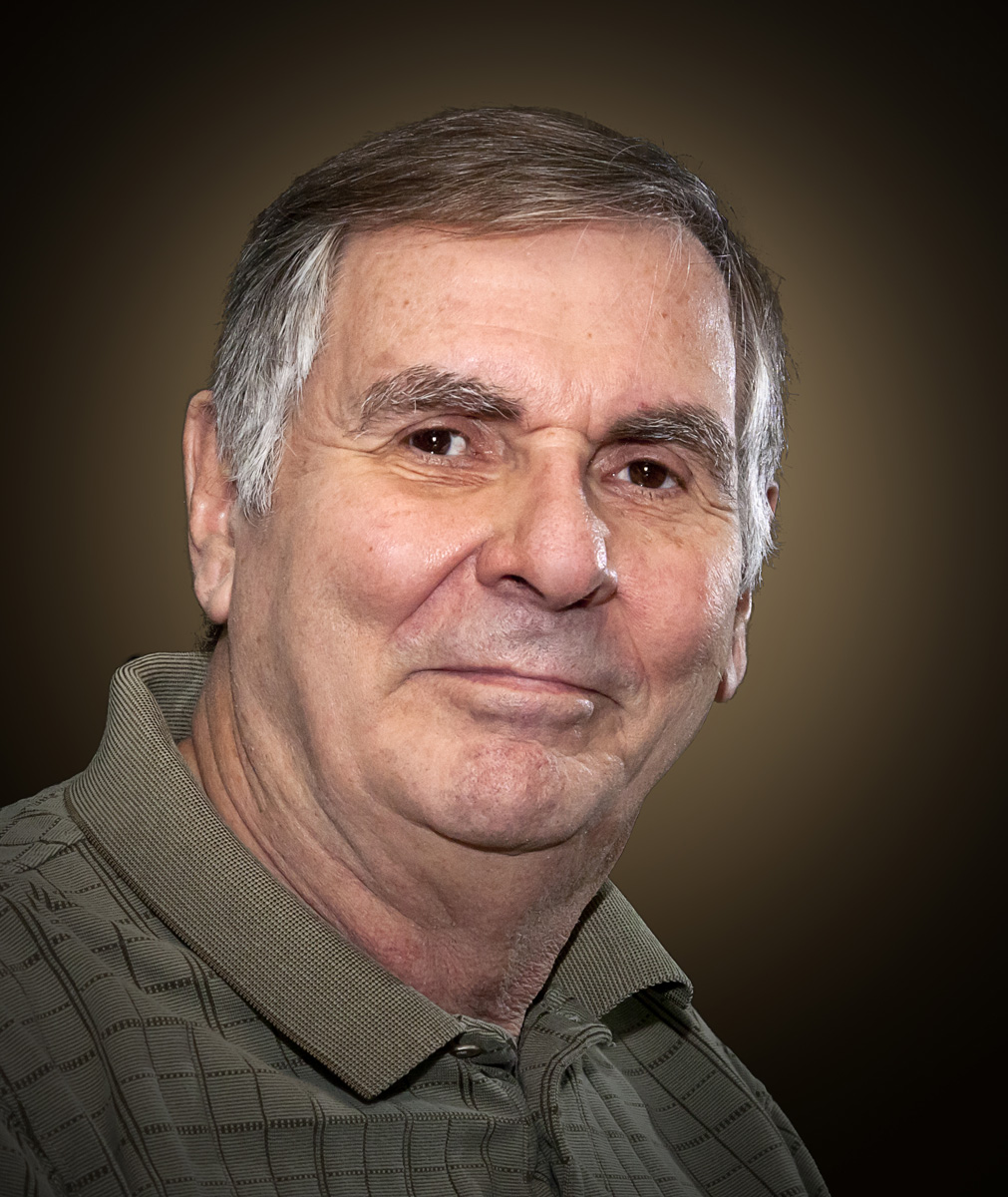 Dennis Hirning
I like the Blue Hour color setting off the lights in the rest of the scene. You might have tried it a little later so it was a little darker. It seems like I heard that smart phones have an HDR setting built in. That would have helped to bring out some detail in the trees on both sides of the river. The lighted pathway in the bottom left does help to fill some of the dark area but it also has interesting detail that draws attention away from the bridge. &nbsp Posted: 07/09/2021 08:04:40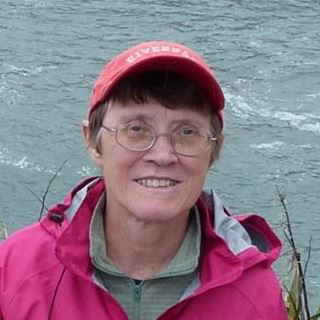 Sharon Moir
Actually the original was darker. I will have to check the iphone to see if it has hdr. &nbsp Posted: 07/12/2021 08:30:30
---
---
---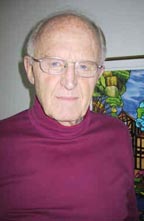 Neal R. Thompson, M.D.
I agree with Dennis' comments. Nice reflections across the river and they might be darkened. Nice image of an interesting structure. &nbsp Posted: 07/10/2021 17:18:47
---
---
---
Joey Johnson
I reacted to this right off the bat. I think this exposure is great. It shows the color of the water in addition to the colors or the reflections. I have mixed feelings about the bright walkway on the lower left. It distracts a little from the bridge, but to remove it would remove the feeling of expanse. &nbsp Posted: 07/12/2021 11:32:26
---
---
---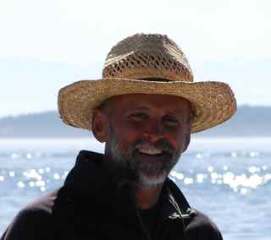 David Robb
Cool shot!
I like the smaller isolated scene in the lower left hand corner against the bigger city scape. Divided by the band of night. iPhones always amaze me. Like two photos in one. A pedestrian or two on the walkway might of added some flavor to the scene. &nbsp Posted: 07/12/2021 17:12:13
---
---
---
Sol Blechman
The bridge is about perfect and I like the matching blues of the sky and
water.The
lower left is too bright for me so if left in, it could be toned down some. &nbsp
Posted: 07/17/2021 18:13:36
---
---
---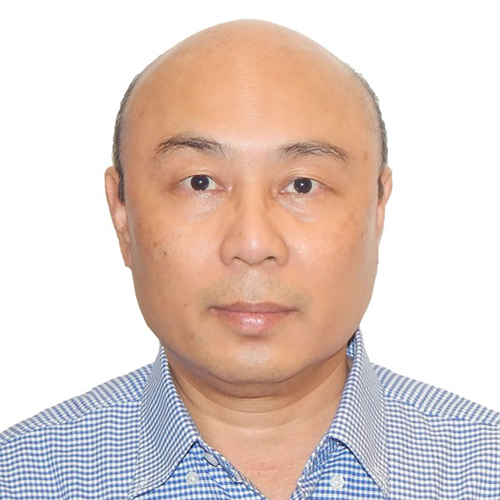 Than Sint
I also agree with Dennis' comments. Composition is very strong. Please try the same scene with DSLR in blue hour again. Your composition is very precious. &nbsp Posted: 07/27/2021 07:17:31
---
---
---