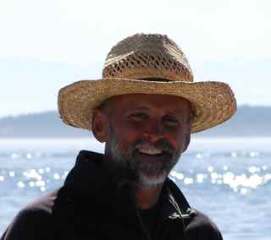 David Robb
Iím a lifetime Washington resident and reside on Camano Island.

I have always enjoyed photography even as a kid. Looking back I think my first experience with a camera was walking down a dirt road and staring up at the sky and seeing those billowy †spring clouds against the clear blue sky. A dreamy skyscape in which I just happened to have a Kodak Instamatic Camera to capture the moment.

Now that I have more free time I see that I need to get beyond the surface of using the camera and †and delve into the depths of photography. Keeping the camera in the forefront and not setting it down after a vacation or a workshop. Loosing the experience and knowledge just gained. Perpetually starting over. So this has been great so far being a part of the DD Group.

Finding the shots is my favorite aspect of photography and recently editing or cropping. There is always a picture hiding in there somewhere.