Robert Knight
---
April 2021 - At the Fair
Original
About the Image(s)
We were at an agricultural show which included a display of vintage vehicles and traction engines and there was also a fair. When it started to get dark I went over to the fair and decided to practice some panning on this roundabout. After many failures I managed to get some good shots and this is the one I liked best. It was taken at f4, 1/40 sec ISO 400. I decided to crop to emphasize the boy and his father (or grandfather - I had my family later in life and was on occasions referred to as my sons' grandfather) and then to de-saturate the background to place even more emphasis on the riders and to retain the feeling of motion.
---
11 comments posted
---
---
---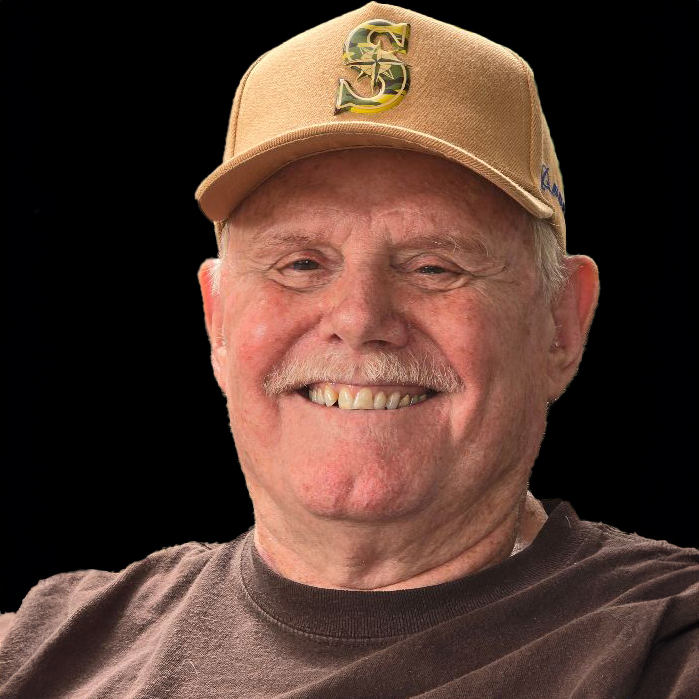 Bob Wills
I think you accomplished your goals for this image, Robert. The focus looks great to me, and there is good panning motion. Your crop is nice and the vertical level on the center pole is subject appropriate in this image. I'm ambivalent about the background, but that is one choice to bring the subjects forward. Another might be to darken the background. Great shot, Robert
PSA-Note--Model Release May be Requested if winning image is a portrait and PSA wishes to publish it
If there is no Model Release available, the image may win but cannot be published. &nbsp
Posted: 04/06/2021 11:58:27
Robert Knight
Hi Bob, you certainly like vivid colours. To me, your interpretation places more emphasis on the event whereas I was trying to concentrate on the horse and the two characters. Their expressions appealed to me, the boy enjoying the ride and the man concentrating on holding the boy safely. &nbsp Posted: 04/07/2021 16:45:34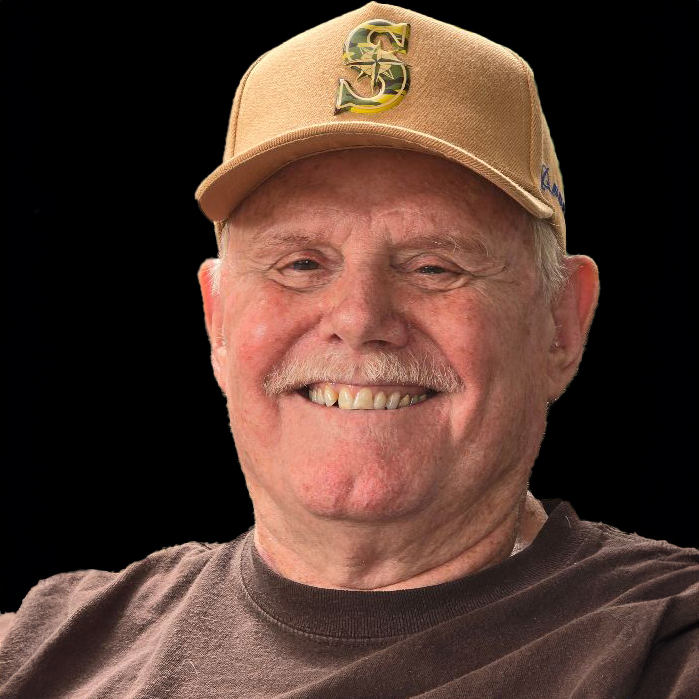 Bob Wills
As I said in my comment, Robert, you have accomplished your goal as you stated. Having exclusively used Japanese built gear(Canon, Nikon, Fuji) I suppose my images are more vivid than what German (Leica) camera standards are. Or it may just be my own preference. &nbsp Posted: 04/13/2021 11:28:04
---
---
---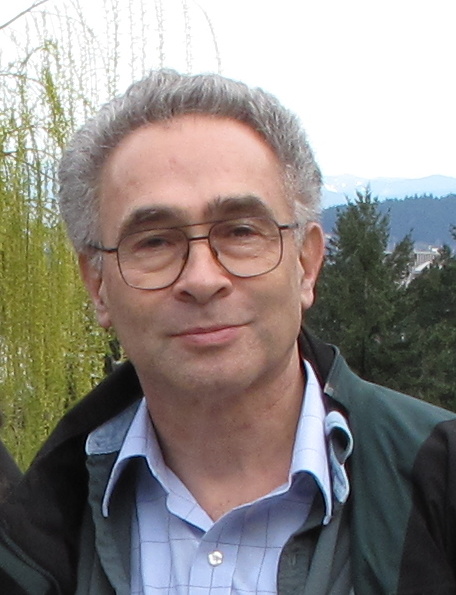 Stephen Levitas

(Group 32)
Hello Robert, this is a charming shot. I have four grandkids myself, so this resonates with me.
You chose to get quite close in on the subject, as you intended, but alternatively you could show a bit more context, as the lights are quite stunning in your original.
Here is my suggestion. I pulled back a bit to show the lights and more blurred other horses. I flipped left for right so the direction of motion is the left-to-right way we read European languages. I also used "Lighten Shadows" in my PS Elements program to lighten up the faces. What do you think? &nbsp
Posted: 04/06/2021 16:17:29
Robert Knight
Hello Stephen, good to hear from you again. In our photographic club, I am a member of a splinter group of 7 who meet on Zoom once a week to discuss our pictures. I mention this because several of my images submitted to that group have been flipped by other members for the same reason ie we read from left to right. The only problem in this image is that the name on the horse is now backwards. I considered a lighter crop to include the lights but decided that they may be distracting but your crop seems to add to the atmosphere. Please also see my response to Bob's comments above. &nbsp Posted: 04/07/2021 16:56:32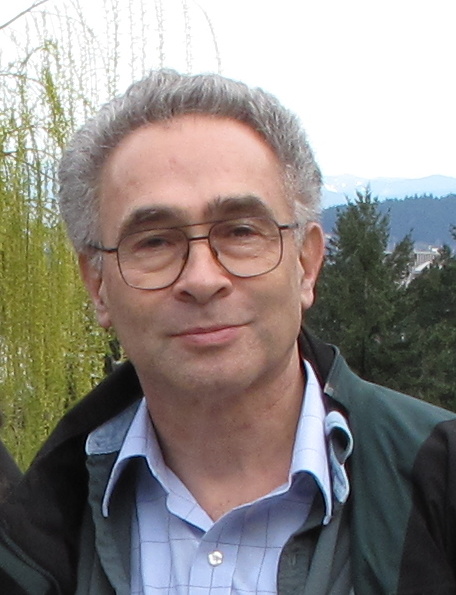 Stephen Levitas

(Group 32)
Oops, you are so right about the lettering.
Yes, I was trying for atmosphere with my crop, but not too far back because you wanted to have the pair of people showing in clear detail. &nbsp Posted: 04/07/2021 18:55:04
---
---
---
Zina Mirsky
The original edits made by Robert (cropping and desaturating the background)made the picture look alive, real, and engaging. The brighter coloring in the other edits emphasizes the background to such an extent that the main figures almost look "Photoshopped" in. I prefer the more subdued background so that the focus on the man and child can put the emphasis on whatever story we'd like to make of it. &nbsp Posted: 04/07/2021 20:06:57
---
---
---
Wendy Zhang
Excellent shot! I love the still and movement combination.
Keeping the light in make the picture more cheerful to me. portrait style?
Would love to elarn from you:
1. How to shoot the still and motion together?
2. I read somewhere more people feel comfortable left leading to right, like Stephen mentioned in his comment. Wonder how important it is to guide focus towards right.
Thank you! &nbsp
Posted: 04/15/2021 23:20:23
Robert Knight
Hi Wendy, thanks for your comments. When taking a picture like this, you choose a slow shutter speed (I chose 1/40 second in this image), follow the moving subject with your camera, and the background will be out of focus. Then experiment with different shutter speeds until you get the combination of a sharp subject and the out-of-focus background that you want. &nbsp Posted: 04/16/2021 10:51:18
Wendy Zhang
Great! Thank you!! &nbsp Posted: 04/16/2021 14:30:16
---
---
---
Elizabeth Warkentin
I like this, Robert. I think it's a very good attempt. I've tried panning a little bit but now with actual moving subjects, only ICM (Intentional Camera Movement), so I know it's hard. I think this worked out quite well. I like the idea of desaturating the other parts and leaving the child, grandfather and horse more vibrant, but I do think you should keep the lights in as Stephen suggested. It makes things a lot more festive. I also like his horizontal flip, but a real shame you can't read the horse's name that way so perhaps better to leave it right to left. I like Wendy's portrait style, but I think horizontal works well if you don't have the horse and riders in the middle. I just love these old vintage merry-go-rounds or whatever you call them. &nbsp Posted: 04/16/2021 14:28:01
---
---
---
Please log in to post a comment