David Norris
---
November 2020 - Mentone Beach
About the Image(s)
This image was taken with a Nikon D810, 24-70mm lens, F/11, 10s, ISO 100, 24mm focal length, tripod and ND400 Filter, processed in Lightroom.

After some very tough lockdown restrictions here in my home state the state government has eased restrictions a little we can now move about with a little more freedom. I'm proud of my governments tough action it's made a big difference to the current outcome of corona virus case numbers and ultimately the spread of the virus throughout our country. As I write, numbers in my state are back to Zero transmissions.

Port Phillip Bay a short 20min drive beckons me with fresh salty air. The smell of the sea air fills my lungs like a home coming dinner fills the heart with love.

After a shaky start and the prospect of no clouds to help the Sunset colour I settled on this part of the beach, it can be a busy area but I managed to avoid most people and they avoided me. I do have to be mindful that their dogs don't relieve themselves on my camera bag, which can be embarrassing for everyone.

I choose to present this in B&W to simplify the image, in terms of processing I have sharpened and cropped to the 16:9 aspect ratio, increased foreground exposure, added a vignette and some selective dodge and burn for contrast.
---
This round's discussion is now closed!
6 comments posted
---
---
---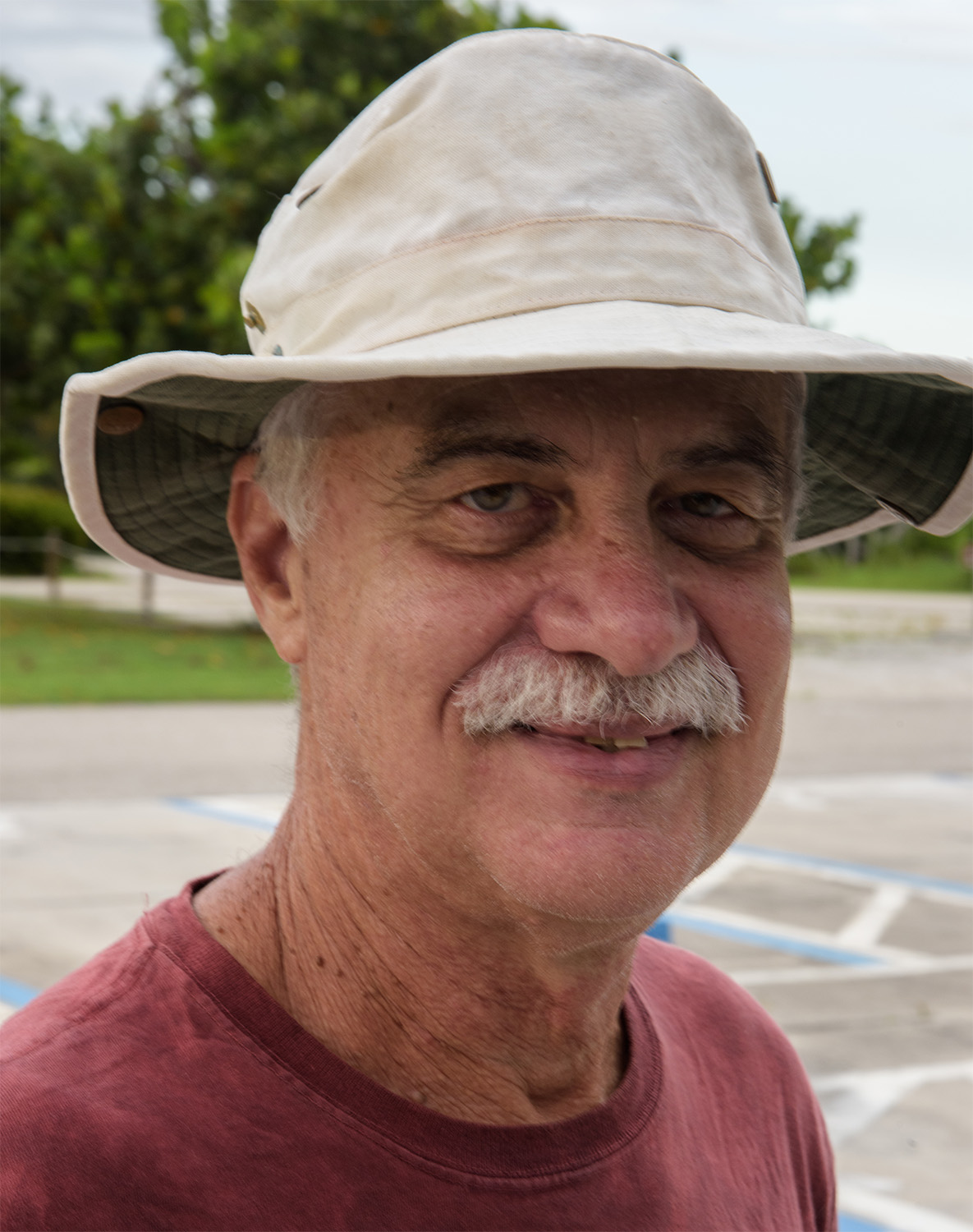 Larry Treadwell

(Groups 36 & 67)
I like the tonal range used in this image and the fact that the sun is not over powering. The handling of the water on the foreground rocks works well.

I feel the addition of the pier in the upper right feels a bit awkward. To me it feels like a bit of after thought.. It is not very large in area and it seems to be squeezed into the upper corner. For me the subject is the rocks, supported by the water and the sun. Is the pier contribution to the composition? Would it be missed if it was not there? Personally I could do without it. I know you included it, but do you still think it is necessary as it is shown here? Your thoughts? &nbsp Posted: 11/08/2020 11:18:35
David Norris
Hi Larry, It's interesting you mention the pier. I wrestled with the thought of removing it, but as you see I left it in. I will try and reshot this scene at some point in the future. One of the reasons I left it in was because I particularly like the way the first three rocks (foreground middle and middle left rocks) create a pointer through the large rock and towards the headland and this creates a lovely triangle shape. I do think the pier contributes to the scene. I feel between the pier and the continuation of the headland it adds some balance, I say that but I am having doubts. I do see a whole array of triangles and diagonal lines throughout the scene and wonder if the pier does interfere. I am going to leave it as is and say it adds a human touch to the popular suburban beach. &nbsp Posted: 11/12/2020 03:58:17
---
---
---
Zina Mirsky
I feel the peace generated by this photo, and I think you have achieved your goal of making us feel the sea and the area. The contrasts offered make B&W a great choice, to my eye. The pier brings my eye into the picture and thus I like it here! &nbsp Posted: 11/09/2020 13:59:45
David Norris
Thank you Zina, I sometimes think the pretty colors of a sunset can distract from a lovely scene. So without the color it simplifies the scene without the distraction of color. I'm pleased you like the pier in the scene. I'm quite partial to B&W images. &nbsp Posted: 11/12/2020 04:02:18
---
---
---
Robert Knight
I like the strong foreground and the way the setting sun has lit up the wispy clouds and added interest there. The slow shutter speed has provided the milky sea and there is a good depth to the image. I would not change the pier because, together with the distant land, it takes the eye to the setting sun and also because it was there! &nbsp Posted: 11/12/2020 09:10:32
---
---
---
Elizabeth Warkentin
I really like the tranquil mood of this photo. The foreground rocks are beautiful and I love the smooth texture of the water -- some of it looks like ice and the rest looks like mist. I was thinking that if you had set your tripod a little lower, closer to the level of the rocks, the foreground rocks would have had more impact. This looks like a lovely spot to get some fresh air. &nbsp Posted: 11/13/2020 23:40:24
---
---
---