Thorro Jones
---
October 2020 - Into the Valley
Original
About the Image(s)
Image data: Nikon D5300 with NIKKOR 18-55 lens at 18mm; 1/640 sec at f11, ISO 400, no filters, no tripod.
This image was taken September 6, 2019 at Tunnel View in Yosemite National Park. This picture is the classic Yosemite Valley picture from Tunnel View. It was autumn so Bridal Veil Falls was not flowing that much. We got lucky as it had rained a few days before we arrived and that helped to add to the water volume over the falls. I used Lightroom "Auto" to adjust the exposure along with adjusting the Tone Curve and changing the Sharpening amount to 50% and the masking to 50%. In this image I tried to frame and capture all three Yosemite Valley icons (Bridal Veil Falls, El Capitan and Half Dome) and have the photo lead your eyes into the valley. Any suggestions to improve this picture are appreciated.
---
7 comments posted
---
---
---
Matt Beyer
Hi Thorro!
I love the sharpness of your photo. Those cliff faces really pop out of the screen! Did you use a polarizer on your lens in this photo? With some patches of wide blue sky I wonder if you could have brought more color to the sky and texture to the clouds...although, I suspect using a polarizer on a wide-angle lens might produce some odd effects.
I don't have much to offer critically; I like the composition. It feels anchored by the tree on the left, El Capitan, Half-Dome and the rest of that gorgeous vista.
Did you do anything special with your exposure? I expect you were at a quite small aperture to get so much depth in your image. Were you hand-holding or on a tripod? I'm wondering if you have hands of steel to keep it so steady! If you were at a high ISO, I can't tell because the image is so clean.
The only thing I might have tried would be to see how close I could crop in on the valley before it felt I went too close, and then back out. The sea of green trees could maybe be trimmed a bit. Do you play around with other aspect ratios for your photos? I find myself liking more "panoramic-friendly" crops like 16:9 and 16:10, unless I'm printing my image. Still, it's a wonderfully sharp image of a classic perspective down the valley and makes me wish I was in the scene.

Cheers,
Matt &nbsp Posted: 10/04/2020 21:22:20
Thorro Jones
Matt thanks for the feedback. Based on some of your questions I realized that I forgot to include the image data with my photo. I have updated the posting to now include it.
For better or worse I tend to try to maintain the original ratio of the photo when cropping. However you have me questioning this rule. Something to consider in the future. &nbsp Posted: 10/05/2020 05:21:35
---
---
---
Stanley Selkow
Hi Thorro,
I really like the depth of field which shows all the mountains so well, and the haze which accentuates the distance to the farther mountains. I also like the processing in which you brought out the mountain faces, and increased the tonal range. I agree with Matt that the real estate in the frame occupied by the near trees could be trimmed, yielding a more panoramic feeling.
My other wish is that nature had cooperated and the ring of clouds had not followed the mountain tops so closely. But that's mostly inevitable since the mountains make the clouds, at least later in the day. &nbsp Posted: 10/11/2020 16:19:55
---
---
---
Steve Sampliner
Hi Thorro, gave your image a quick try with 16:9 ratio. Did a bit of other work on it. Sadly, I think that much of what I did has grained and pixelated the image. Think most of that comes from our limitations in providing hi-rez originals. But, this is what I did:
Sharpness +75
Green +10, +17, +17
Blue +14, +30, -35
Clarity +30
Vibrance +15
Saturation +15
Contrast +10
&nbsp
Posted: 10/12/2020 01:53:11
---
---
---
Steve Sampliner
Sorry, got interrupted once again. Anyways, don't enlarge my edit sample hahaha. But, by playing with the greens and blues, I think I was able to deepen the sky and draw the clouds out a bit. But the real purpose was just to play with the aspect ratio and cut out the trees. I kind of like it. I feel that it puts the mountains right there in front of you. The shadows on the right and the bright cliff on the left pull the viewer down the valley. There is a feeling of the sublime like something from the Hudson River School &nbsp Posted: 10/12/2020 05:37:40
---
---
---
Sophia Schade
Great photo, on my bucket list! I am surprise that you got such a great phot at F11. I alway go to F16 to F22. I like what Steve has done . I would also suggest cropping it from the right - so you have the near and far story with the trees to the left. I would like to see you use the Ed haze tool in Lightroom. &nbsp Posted: 10/13/2020 15:18:03
---
---
---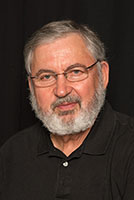 Isaac Vaisman M.D.

(Groups 4 & 58 & 72)
Hi Thorro, this month and last month Vella in group 4 had images from the same area. &nbsp Posted: 10/17/2020 14:50:14
---
---
---
Please log in to post a comment