Thorro Jones
---
September 2020 - On the Hunt
Original
About the Image(s)
Nikon D5300 with NIKKOR 55-300 lens at 300mm; 1/640 sec at f8.0, ISO 200, no filters, no tripod.
This image was taken September 9, 2019 in Tuolumne Meadows in Yosemite National Park. I followed the coyote across Tuolumne Meadows at it was hunting. I was lucky to get this shot as most the time the coyote was hidden by tall grass and trees. I used Lightroom "Auto" to adjust the Tone along with changing the Sharpening amount to 50% and the masking to 50%. In this image I wanted to capture the look of concentration on the coyote's face as it hunted.
Any suggestions to improve this picture or general tips on shooting wildlife that work for you are appreciated.

---
8 comments posted
---
---
---
Steve Sampliner
Hi Thorro. First, I want to commend you on being able to get the coyote in focus with all the other focal point distractions. My first impression is, what a great stalking photo. But that leads to the question, what is it looking at? And it is this question that is beginning to nag at me. I feel like I need to know more of the scope of what is happening outside frame right. Of course, I understand that we don't always have a choice in the matter :)
As for tones and hues, I think it is pretty spot on.
I think you were right to crop out that grey stick at the bottom and that top sliver.
I hope you don't mind, I did some work on your photo. Slightly different approach to cropping. Also, I was interested in seeing if I could soften and blur the grass, while maintaining the integrity of the coyote. Total experiment. This is what I did using Lightroom.
Exposure +.25
Contrast +25
Clarity +15
Vibrance +4
Saturation +4
Noise Reduction - Luminance 50 &nbsp
Posted: 09/01/2020 02:25:12
Thorro Jones
Steve S. I like what you did to the exposure in Lightroom. I never thought of doing this. Appreciate the idea. &nbsp Posted: 09/01/2020 14:21:22
Steve Sampliner
Thorro,
I could help but notice that you used "auto" in Lightroom. I have almost no confidence in the auto button. I might click it as a curiosity an rare occasions to see what it thinks the direction should be, but I'll always undo it before going about any post-processing. My process is to play around with everything first and always exposure last. &nbsp Posted: 09/12/2020 04:17:53
---
---
---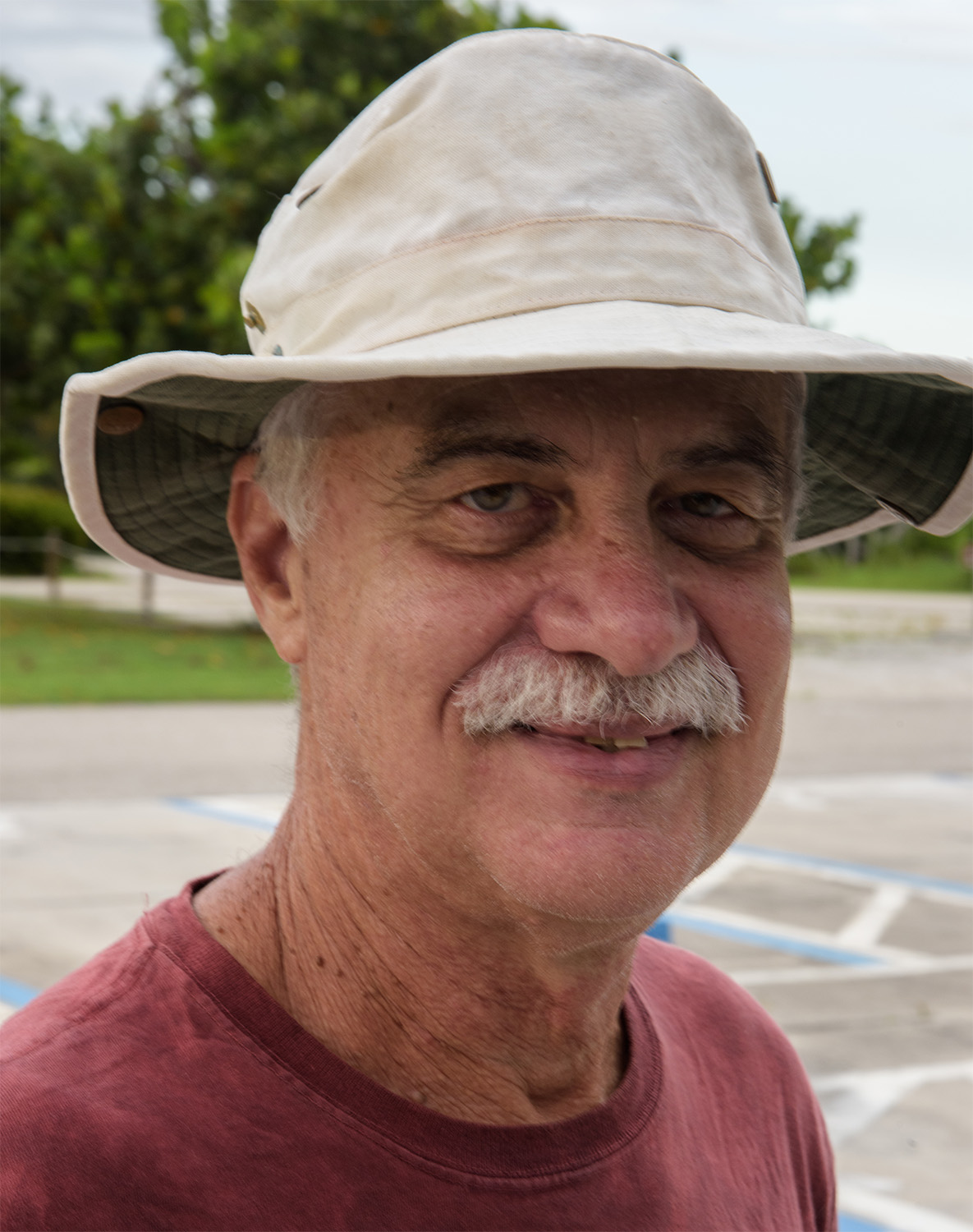 Larry Treadwell

(Groups 36 & 67)
Hi Thorro
I'm just dropping by from the DD Management Team to see how the new group is doing. I see you folks have things well in hand and the discussions are thriving.

Good job on getting a shot of the hunter going about his activities. You did well keeping him in focus with the tall grass. &nbsp Posted: 09/04/2020 20:59:42
---
---
---
Matt Beyer
Hello Everyone! I hope you don't mind the new guy chiming in right away, but I'm really excited to start collaborating with you all!
Thorro, I find this image really captivating; not only because you were able to track a creature whose coloration seems perfectly adapted to this environment but also because you were able to get such a sharp shot hand-holding at 300mm.
I agree with Steve that I'm curious to know what it is hunting and where it is going, so if it was possible to include that in the frame I would try to include it, but a lone hunter on its own is also interesting to me. One thing that I really like is all the horizontal lines in the tones of the grasses. That gives it an almost "graphic" feel that works well with how the focus falls off with distance.
I hope you don't mind, but I also took a stab at editing the image in Lightroom. I chose to emphasize the horizontal graphic nature with a 16x9 crop and a little angular adjustment to make all the lines as flat as possible. I cropped in on the image with the coyote anchoring the lower-left of the frame and the stump (?) anchoring the upper-right. When I view the image my eyes first go to the coyote, then to the tiny evergreen, and then up to the stump before returning to the coyote. I love when an image pulls me in like that and I find myself going back-and-forth between different features.
For me, the tones and texture in the image are an important secondary element to the coyote so I tried to emphasize the contrast by lowering the exposure a little (-0.3) and boosting the contrast (+20). I also added a little Clarity (+10), which I think of as kind of another contrast adjustment. Lastly, I reduced the saturation a touch (-15) to try to pull down the yellow tone a bit.
I'm curious to know what you think.
&nbsp
Posted: 09/13/2020 02:52:41
---
---
---
Please log in to post a comment