Cheryl LaLonde
---
April 2021 - Clouds Flow Through Tunnel
About the Image(s)
I was looking through my images trying to find another image that would look good in black and white. One of my mentors used to say "boring light go black and white". I am not sure this is correct. I think its more about color. Boring color go black and white. This image was captured on March 18 2018. My husband and I went to San Francisco for a week.. The weather was raining quite a bit throughout the entire trip but I still wanted to drive to Yosemite. I wanted to take some shots in Yosemite, which was the main purpose of this trip. We used to go for a photography trip once a year. Well we did before our friend Covid 19 arrived. I did my research and read that tire chains were a good idea to have. I thought luck favors the prepared so we rented some. Turned out it was a good idea that we did because we needed them. The rain turned to snow as we got to the park and we had to put them on or turn back. It was raining and snowing but the crazy photographer did not want to turn back. My husband, a patient man, continued on with me. He put on the chains in the snow and rain freezing while he did so and we went to tunnel view. Right after this image we were advised by a park ranger that it would be a good idea to head back since the roads would likely be closing. We barely got out of the park and the rain washed out our intended route back to San Francisco but we were able to take a longer route and we made it safely. I still regret not stopping to take an image of the water running down the mountainside looking like 30 separate water falls but it was soooooo wet cold and we did not want to be stranded in the park. I will probably never get that opportunity again. I did however get this image which, while I did like it in color, I did not love it. I think it looks much more dramatic in black and white. I attached my color attempt from back then. I would probably edit it much differently if I did it in color again. My attempt looks mediocre to me now. It is amazing how much you learn without even realizing it, until you look back that is.

It was taken with a Sony a7RIII full frame camera using a Sony 24-70mm F4 lens at 24mm. I don't remember why I stopped it down to F22 but I did. It was taken on a tripod with a shutter speed of 0.4 seconds.

Editing includes

Lightroom

* highlights, shadows, black and white adjustments

NIK Silver Effects

* Two images. One for the clouds and one for the foreground. The cloud edit was the Low Key pre-set and the foreground image was the Full Spectrum pre-set. I adjusted each image pre-set to my liking.

Photoshop

* Blended the two images to have a more balanced exposure
* Dodge and Burn layer for each of mid-tones, highlights and shadows

NIK

* Pro Contrast

Lightroom

* add some texture, clarity, highlights and shadows to select areas like trees and mountains using the brush tool
---
10 comments posted
---
---
---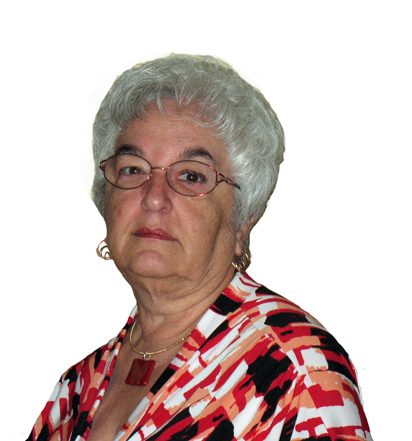 Bev Caine

(Groups 48 & 80)
The black and white version is spectacular. For this image I think the color is a distraction. This result reminds me of an Ansel Adams print of Yosemite that would be average in color but spectacular in B&W &nbsp Posted: 04/04/2021 06:38:43
Cheryl LaLonde
Thanks Bev. I like the Black and White better myself although there is no way I could possibly compare my work to Ansel's. His shoes are way to big to try and fill. &nbsp Posted: 04/06/2021 22:57:15
---
---
---
Gerard Blair
Cheryl - I am thoroughly enjoying your adventures into B&W conversion. For this particular image, I think you choose well since the clouds and trees are so nicely apart in tonality. I like the composition for several aspects: the left tree frame, the descending mountain tops on both sides drawing the eye down to the "tunnel", the sweep of the tree lines on the right that mimic the mountain, and somehow I see balance in the left to right with the low cloud reflected in the hole formed by its absence (does that make sense?).
In case you want to play a slightly different game ... in terms of color vs B&W, I sometimes compromise and use the latter for tonal adjustment, and then to desaturate the color. Below is your original, Nik silver efex, full_range (harsh) overlayed 75% opacity. &nbsp
Posted: 04/07/2021 09:40:10
Cheryl LaLonde
Very cool idea! Thanks Gerard! &nbsp Posted: 04/17/2021 13:17:50
---
---
---
Robert Atkins
Hi Cheryl. I love the adventure story that comes with the photo almost as much as the photo. Coming from New England where no one has even heard of chains, I've only used them once, and that was a minor disaster. Good for your husband if he successfully got them on and off the car (I was not so lucky).
I'd say it was worth the effort though to manage this sort of spectacular weather conditions at Tunnel View. The B&W in particular is very impressive. I love the clouds flowing through the trees in the valley, as well as Bridal Veil Falls, which I suspect you've brightened to make really stand out. My only suggestion would be to crop more tightly to what I think is the interesting part - like below, where I also darkened the sky to hold the interest on the clouds in the valley.
Classic scene, but I'd rank your version pretty highly, both for effort as well as the result! &nbsp
Posted: 04/12/2021 19:23:17
Cheryl LaLonde
Yes I see your point. I also think this is very close to the crop that Ansel Adams used for his tunnel view and who could argue with that!

Thanks Robert. &nbsp Posted: 04/17/2021 13:19:48
---
---
---
Dan Mottaz
Hi Cheryl, This might be the best photo taken from the Tunnel View lookout that I've ever seen. Your processing is very well refined. Normally, I wouldn't give a photo like this more than a passing view. Although I am occasionally guilty of this, I'm not a big fan of photographs taken of such recognizable, iconic locations. I am a big proponent that we, as image makings, should find our own images. But I have to confess, you really made a special image here. Definitely worthy of a very large print displayed prominently. There's many schools of thought regarding an object extending beyond the upper horizontal frame. So with that in mind, I might suggest you try cropping or removing the far left tree. See how it feels to you. In my view, it's a small thing that probably won't make much difference.
I admire the interplay between the wispy fog in the valley and the drama in the sky. The two complement each other extraordinarily well. Your detail is breathtaking too. Nice going! &nbsp Posted: 04/15/2021 11:08:49
Cheryl LaLonde
Thanks Dan. I agree with everything you have said. Appreciate your feedback and I will try cropping in a bit to see what it turns out like. &nbsp Posted: 04/17/2021 13:30:07
---
---
---
Dale Yates
Hi Cheryl - this is another excellent black & white image that you have provided for us to view. The detail is outstanding throughout the image, especially noted in the mountains and the clouds. The low level fog really makes this photo very interesting. The only suggestion I would have is to experiment with slightly lightening the foreground trees to provide a little more tonal contrast. However, I am not sure that this is even needed as this photo stands very well as you presented it. Very well done! &nbsp Posted: 04/19/2021 16:04:17
---
---
---
Emily Kawasaki
Great image Cheryl, and a nice nod to Ansel Adam's work. I think that your editing it in b&w really brought out the sharp details and delicate textures of the fogs and the cloud layers. Gorgeous shot and great edit! &nbsp Posted: 04/20/2021 10:13:54
---
---
---
Please log in to post a comment