Dan Mottaz
---
November 2020 - The Isolation Years
About the Image(s)
When do we really know? I often think that I just took my best shot ever; and my processing was spot-on perfect. But did I?

This is why these critiques are so important to me. I submit a shot that I think is really good hoping to get a fresh, unbiased view. The viewer doesn't know everything that was going on outside of the camera's view: the good friends I was with, the tunes I was just listening to, the smell of the area, the emotions that I was experiencing. All these things affect my image making.

I've always been told to not submit an image that I feel is my best. I don't necessarily agree with that. I want to know if I have an emotional attachment to the photo that doesn't translate to the viewer. On the other hand, I want to know if I was on the right track.

I have had an image in my head for a few years. Unexpectedly, I came across this scene that closely matched that long held vision. The scene felt perfect to me. So I waited for the optimum light, made a variety of captures and waited a little longer for the sky to color up. This is a composite where the sky was shot about 10 minutes after the land was shot. The two were blended together in PS.

Processed in ACR and PS where contrast and color were affected, and NIK was used to enhance the warmth of the image.
Captured on a Canon 5DMKIII, Canon 24-105 L Series Lens at f/22, focal length 105mm. Shutter speed 0.6 and ISO 800. Steadied on a RRS tripod.
---
14 comments posted
---
---
---
Robert Atkins
Dan this is a very lovely image. What I like about it is the colors which are subtly magical. And technically in terms of composition, etc. I don't see anything which I would change. But since you asked for a fresh view, I'd say that among your images of the past couple months, all of which are stunning, this would not be my favorite. For me it is a little more "ordinary", and I'm less sure what story or feeling it is trying to convey. Contrast that with last month's which was a more graphical scene, taken with fleeting conditions, and with the insightful composition where you aligned the sun, all giving it a uniqueness and a moody feel.

It sounds like this image is special to you because you had it in your head for a while. But what is it that draws or excites you to that particular image in your head? Maybe understanding that there would be a way to better communicate those feelings in the image?
&nbsp Posted: 11/05/2020 18:24:09
Dan Mottaz
Thank you for your honest review, Robert. &nbsp Posted: 11/07/2020 18:15:57
---
---
---
Gerard Blair
So, technically, I love the precision in the foreground grass and the mid ground (water and barns): the reflection rewards my attention to it with the texture of the surface plants and the mirror of the slightly distorted reality beyond.
To my eyes the scene is a little large - basically I do not think the sky is very interesting and it distracts from the action on the mid-ground - so I would suggest you might focus in on the water a little more (that is the crop). Taking a wild leap further however, and forgive me for likely mistaking your intent, I took the two themes of dream and isolation and arrived at the idea of a hazy vignette (vintage) [ which you suggested to me :-) ] ... which happily my software supports. &nbsp
Posted: 11/07/2020 14:41:52
Dan Mottaz
Gerard, thanks for the different look at a scene that could be taken in so many directions. I like your interpretation - something to consider if I choose to re-edit. &nbsp Posted: 11/07/2020 18:21:01
---
---
---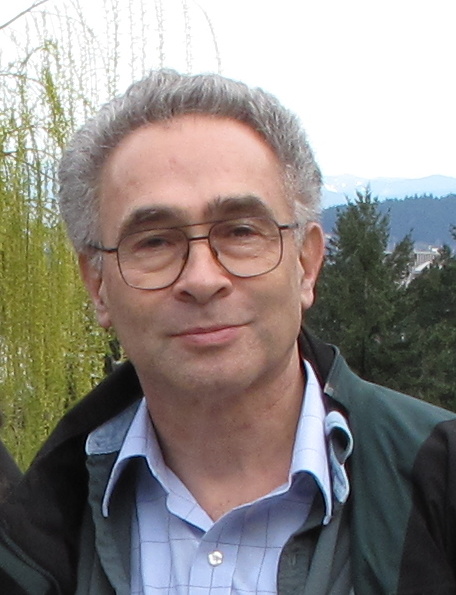 Stephen Levitas

(Group 32)
Hi Dan, I am visiting.
Your finished image is filled with warm colors, but they seem inviting to me, not indicative of a title using the word isolation. Can we see your original, and can you say more about how you wanted it to change for your final image? &nbsp Posted: 11/07/2020 22:44:26
---
---
---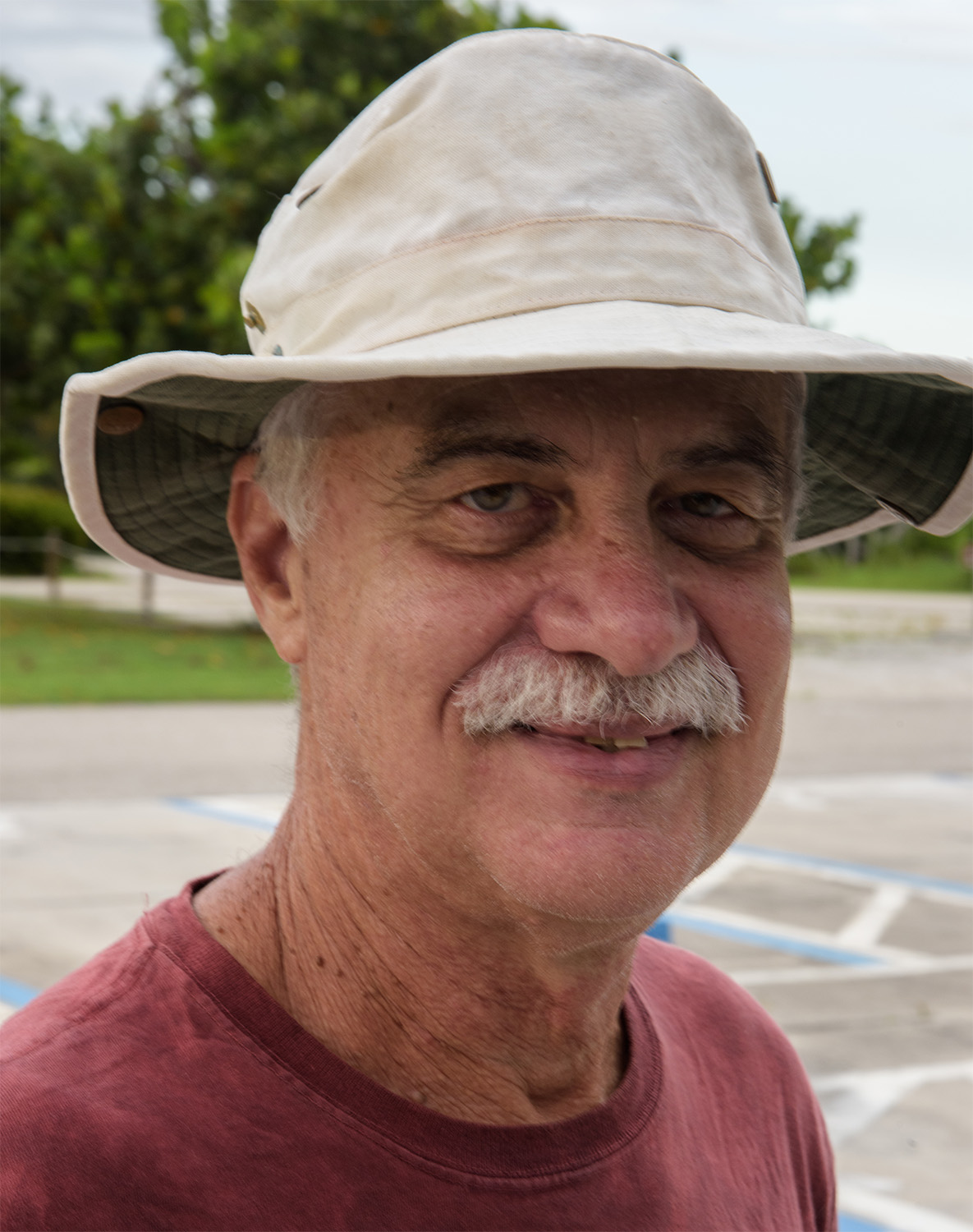 Larry Treadwell

(Groups 36 & 67)
Just visiting
After reading the comments posted I went back and reviewed your images from the last two month---both of which are compositional masterpieces.

While this image is not as stunning as the others it is still a quality image. I was going to suggest a crop to relieve the feeling of being static but Gerard actually has posted my exact suggested crop. This aligns the image more with the rule of thirds, but more important it removes those bushes on the right that just clutter up the scene. As compared to your other images this one lack the drama and that is caused by the light not being a major player in the composition. The overall brightness and the lack of shadows weaken the image.

&nbsp Posted: 11/08/2020 12:02:14
---
---
---
Dan Mottaz
Thank you Gerard, Stephen and Larry for your thoughtful comments and suggestions. I have attached the Original as Stephen requested and a revised edit incorporating some of the suggestions that Gerard and Larry suggested. I slightly reduced the warmth, applied some vignetting and cropped. I also strengthened the shadows. Drama is an important component to my photography, so I appreciate Larry's comment about that subject. &nbsp
Posted: 11/10/2020 17:06:14
---
---
---
---
---
---
Cheryl LaLonde
I really like the softness of the colors, the s curve leading lines on both sides of the pond. It is a very peaceful image. I think your re-edited version is almost perfect. I however have never been a fan of the rule of thirds. My tastes resonate more with the golden triangle which is a little more centered so I find your crop still a little tight on the right, but that is just my personal preference. I really do like this image. &nbsp
Posted: 11/11/2020 17:09:26
Dan Mottaz
Thank you, Cheryl. The perfect crop has always been an elusive thing for me, so I appreciate your suggestion. I completely agree with you about the "Rule of Thirds".
I get the sense that this image speaks to some people and not others. The image is growing on me, but I have not yet decided if it really works for me. &nbsp Posted: 11/12/2020 10:01:23
---
---
---
Robert Atkins
Dan, I somehow missed the title on this image when I looked the first time. Now seeing the title, I interpret this image differently. If it is about "isolation", perhaps a metaphor for our current times, then, were it me, I would take the image in a different direction. I took a shot at that in the attached.
I recognize that you have beautiful warm colors which attracted me to this image, but I don't think they are keeping with how I interpret the "isolation" theme. So in the version I took the liberty with, I've desaturated things, cooled it down, and darkened it to give the gloom of isolation, while highlighting the structures with a little more light and warmth. They then stand, admittedly alone, against the gloom of the isolation. I left a bit of the brightness and warmth in the clouds - seems to me they suggest hope coming from over the mountains. Ends up in a more dramatic look, less beautiful than your version, and I imagine not what you had in your head. But it resonates with what I see, at least when coupled with your title.
&nbsp
Posted: 11/14/2020 11:05:27
---
---
---
Dan Mottaz
Hi Robert, thank you for the thoughtful words and for the insightful re-edit. As I said in another reply, this image can be taken in so many directions. I really like where you took this image.
On the subject of titles, regrettably, I think my title has taken the viewer in the wrong direction. In all honesty, the title was a last minute afterthought given just before submitting it to this group. It has little to do with the image other than a reflection of the times we currently live in. It's just a word that loosely refers to the two isolated barns in the middle of nowhere.
I was warned when I first joined the PSA less than a year ago that many members of the PSA take titles very seriously. That's been a little difficult to get used to because I have always believed that an image should stand on its own, without any words that might influence the viewer.
However, I have an equally strong belief that it's never a good idea to be defensive. Next time, I will chose my titles less randomly. In the meantime, thanks to everyone for their meaningful and sincere reviews of all our images. This is what makes us better image makers. &nbsp Posted: 11/15/2020 13:13:09
---
---
---
Emily Kawasaki
I love the composition and the variety of different colors and textures within each layer of the image. The reflections in the water are perfect. It is interesting to see how many different ways your image can be re-imagined, which is part of the beauty of the PSA group in my opinion. As someone new-ish to PSA, I also struggle with titles, mostly because I, like you, don't usually title my photos. I tend to just imagine that I am seeing images as framed photos on a wall at home - which usually lack titles and explanations. So, in my case, your title didn't really impact my view of your work. Great shot!

On a side note, the practice of VTs (Visual Thinking Strategies), which is practiced in museums and with educators echoes your philosophy. Rather than tell viwers the title and explanation (which sets up expectations and frequently conforms viewers to a specific viewpoint based on said title/explanation), VTS asks viewers to reflect and say "What is going on in the picture". This question allows viewers to explain what they think is happening in the image, what is the backstory, and what they think might be going on 'outside' of the frame. Again, this is just one way, out of many, to view and reflect on art. As with anything, it's not right or wrong, it's just different. &nbsp Posted: 11/19/2020 10:59:33
---
---
---
Dale Yates
Hi Dan - this is in my opinion an excellent image as it is. This image to me portrays a pastoral sense or a sense of quietness. I like the strong DOF (I have never had much success with f/22). The reflections in the pond add to the quality of this image. I also like the soft clouds and color in the sky that adds to the "pastoral" effect. Other comments mention the composition and adjusting the crop. That is an option, however I believe this image composition is good as it is. In my opinion, this image would do well in any competition...nice work! &nbsp Posted: 11/20/2020 07:02:47
---
---
---
Please log in to post a comment