Emily Kawasaki
---
June 2020 - Chimney Rock Road
About the Image(s)
This image was taken while hiking up Chimney Rock Road towards Chimney Rock Great Kiva (in Chimney Rock National Monument, Colorado). This photo was taken facing east, with the San Juan Forest and Blue Mountains in the background. The photo was taken on MAY 12, 2019 at 10:07am Mountain Time. For this photo, I used an aperture of f2.4 with a shutter speed of 1/1421 of a second, ISO 50, and a focal length of 4.3. The photo was taken in JPG format using my SONY ILCE-5000 camera. Post-processing in Polarr Photo Editor includes adjustments to the exposure, brightness, contrast, and clarity.
---
This round's discussion is now closed!
5 comments posted
---
Cheryl LaLonde
This is a beautiful view. I really like how you used the trees to frame the image on the left and right. The symmetry of the hills on the left and right lead the eye into the middle of the image.
This looks like it is a pretty bright day so I would have used a low ISO like you have but I would have put the aperture at at least 8 (Maybe 11) to ensure the entire image was sharp. With the aperture at 2.4 it is a little soft and even hand held you could go with a much lower shutter speed and still get a sharp image.
I would reduce the brightness, add some contrast and use a vignette to draw the eye into the image.
I would return at sunrise or sunset if I could, to see if I could get it in the most flattering light. This is a lovely spot. &nbsp
Posted: 06/13/2020 11:46:02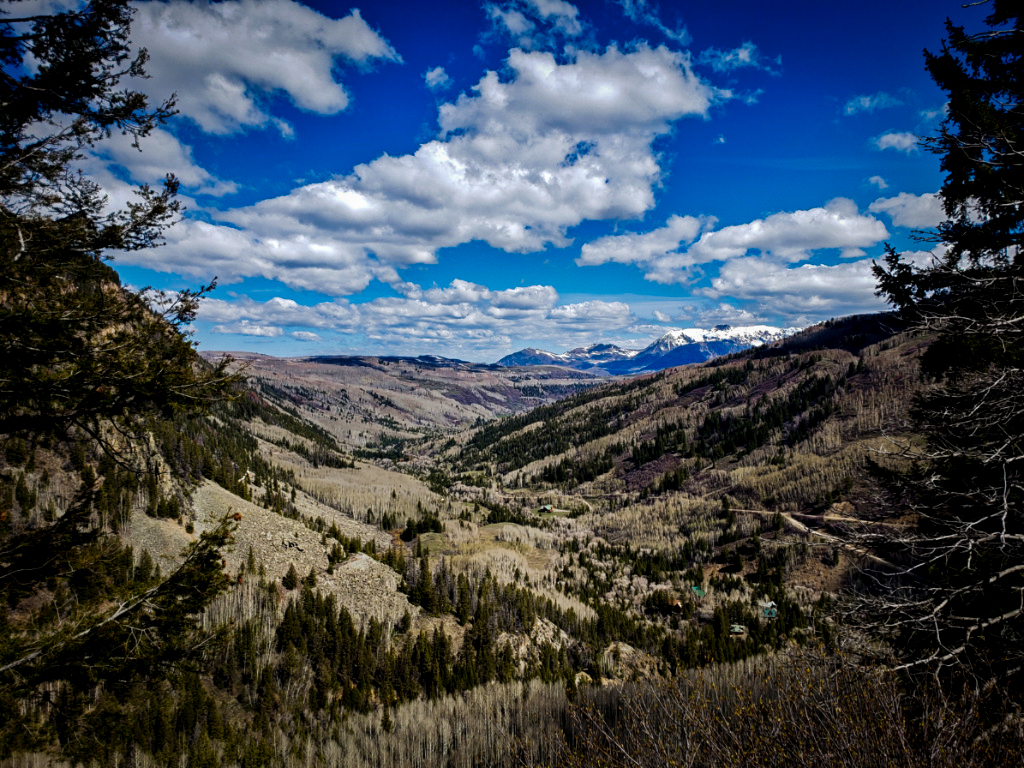 ---
Robert Atkins
I really like the snow capped mountains in the distance - my eyes want to go there and for me that is the subject of the image. Like previous comments, the trees on the two sides help provide a frame and is part of the strategy to guide the viewer to the mountains. You picked a good day to get such wonderful clouds - the impact would not be as great if it had been clear blue skies.

I think what would make it even a stronger image would be various approaches to strengthen the mountains as the subject and further help guide the viewer there. Dodging and burning the foreground/mid-ground to provide more of a path through the scene would be one way. Returning to the location at more of a golden hour time might also get you light that highlights the mountains more strongly. Finally, I've never played around with focal length blending - some folks won't go that far - but that would be a way to give the mountains greater size and emphasis. &nbsp Posted: 06/13/2020 15:27:41
---
Emily Kawasaki
Thank you all for the feedback. I agree that the trees frame it well, as compared to some of my other shots that only had one tree (i.e. asymmetry). Sadly, this is taken out in SW Colorado where my dad lives. But, alas, I live in NYC, so I cannot easily get out to get shots at other times of day. However, I will definitely play with the dodging/burning effects that Robert suggested. The next time I travel to CO, I will try to go for another time of day as well. &nbsp Posted: 06/19/2020 16:18:04
---
Dale Yates
Excellent comments and suggestions by all! In looking at this image I really like the leading line through the valley leading to the snow covered mountains in the distance. This image is clear and crisp with excellent DOF. I also like the composition with the foreground trees. The only suggestion I would make is perhaps a little more vibrance in the mountains and trees to make this area stand out a little more. Only a suggestion as this is a great photograph! &nbsp Posted: 06/20/2020 08:23:54
---