Stuart Ord
---
April 2021 - On the rose petal
About the Image(s)
I've been photographing a rose for April, and examining the detail on its petals. These roses were only just starting to open, and I noticed unusual marks on the "undersides" of their emerging red petals.

I also tried some experimentation with other lenses. I'm in the middle of trading some of my Olympus equipment for a competitor's, more of which next month! But it prompted me to get out my "maximum magnification" kit (macro lens + two sets of extension tubes + 1.4x converter in their middle). I then tried the same add-on with my 75mm f1.8 and 45mm f1.8 lenses, and got up to 1.8x and 2.2x magnification with them. The clarity of the result however wasn't quite good enough to show you, so I've chosen a picture using the macro lens with it again.

Olympus OM-D E-M1ii, Olympus 60mm macro lens at 1:1 giving about 2.8x magnification, stack of 4 images taken at 1/5 sec, f4.5, lit by a single Adaptalux light. Merged with Franzis Focus Projects and retouched in Affinity.
---
4 comments posted
---
---
---
Barbara Asacker
Hi Stuart,
Your rose has beautiful coloring with great lines and texture. It's well exposed and tack sharp. Very nice. &nbsp Posted: 04/06/2021 17:20:12
---
---
---
Robert Knight

(Group 98)
Hi Stuart, I have only dipped briefly into macro images and I am always fascinated by the detail that you can capture that the naked eye does not see. I really like the detail you have captured and the range of colours in the image. I think I would remove the dark patch on the left but it is an enjoyable image. &nbsp Posted: 04/07/2021 18:05:31
Stuart Ord
Hi Bob,
Well spotted. I usually look round the border for light patches, but the dark one caught me out. Proofing you own photos can be as hard as proofing you own writing at times. Once I got going with the clone brush, I did a few white spots in inconvenient places, but it's hard to decide if they are real features or specs of dust on the subject or what. Anyway, I hope this is better. &nbsp
Posted: 04/08/2021 02:21:52
---
---
---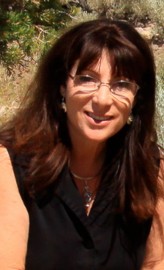 Carol Sheppard
What an interesting pattern you captured, with lots of great texture. I did catch that dark patch on the left, and am glad to see it removed. The lines and the colors are really stunning. Nice job!
&nbsp Posted: 04/08/2021 18:14:38
---
---
---
Please log in to post a comment