Tom Pickering
---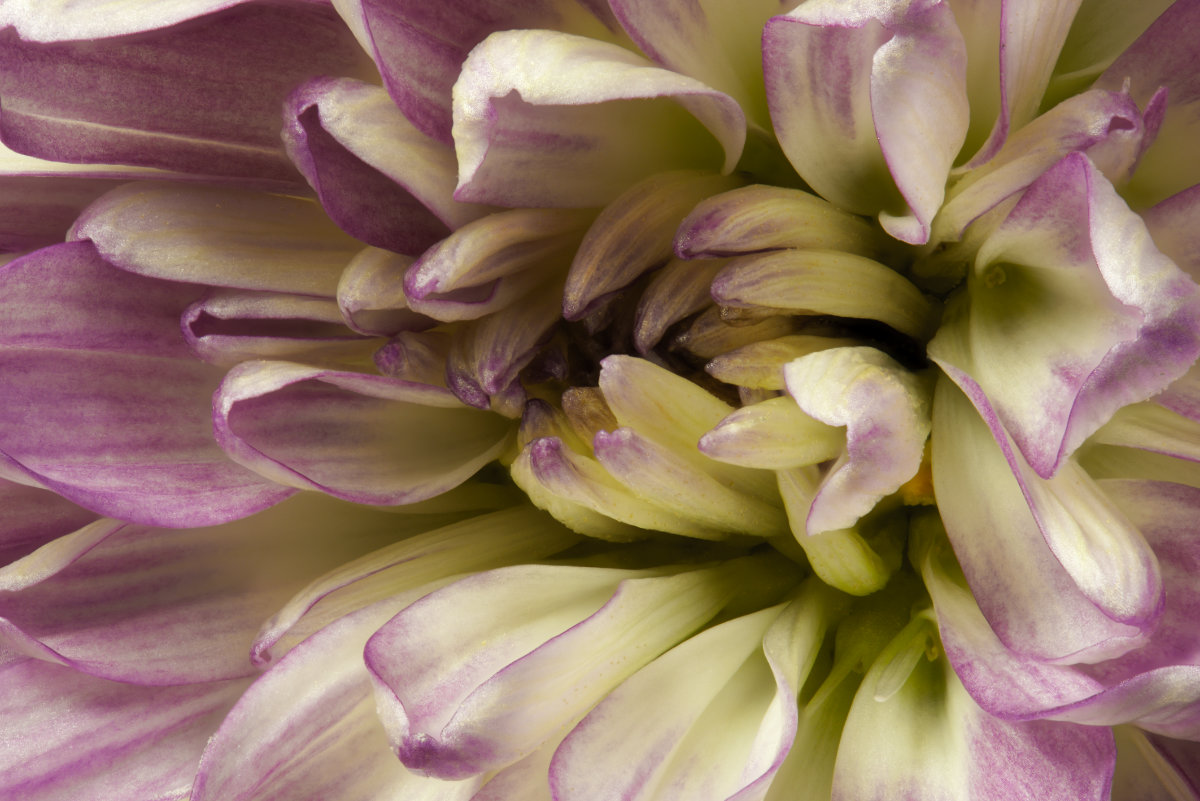 February 2021 - Lavender Mum
About the Image(s)
Specs: D5000, Tamron 60mm Macro, F16, 1/8s, ISO 200, Macro Rig

Just received a Laowa 25mm Ultra Macro lens yesterday, but I'm not quite proficient with it to show an image yet. It ranges from 2.5:1 all the way 20 5:1, so I"m really looking forward to getting some deep macro images soon. It's completely manual, with aperture adjustments on the lens, so the only control on the camera is the shutter speed. My very first attempts at stacks had too large of increments so the results were good but not there yet. I can say that the image quality is quite good though. For $400, I think it will be a useful tool in my arsenal when I learn better how to use it.

At any rate, here's a straight 1:1 image of the center of a chrysanthemum, comprised of 27 images. Merged in Helicon Focus, I then took it into Affinity Photo (Version 1.9.0 released today) to clean up debris, adjust tones and do some targeted dodging & burning. Suggestions?
---
10 comments posted
---
---
---
Stuart Ord
Hey Tom, don't tempt me into buying more kit, please! Fortunately that lens isn't available in micro 4/3 - yet, at least. Their 2x macro is available in micro 4/3, so maybe it's a matter of time. Pity they couldn't manage to make it take over from "normal" macro lenses at 1:1 and go up to 5:1, but the gap can be covered well by tubes. I look forwards to seeing your results.

This looks nice and sharp, well merged and finished. Some might say "Where's the subject, then?" but to me the whole picture is the subject, and there are lovely details all over the place to keep my eye busy. Very good.

Suggestions - well only the loss in the shadows could be improved for me. Perhaps a directional light pointing straight into the centre might lighten them? Failing that, how about stacked HDR? I recently took a panorama of a sunrise here with 18 sets of 5-image HDR sets, and processed the HDR sets in Franzis HDR Projects (my latest software acquisition, has some advantages over Affinity HDR, together with their Focus projects for focus stacking which is good and more akin to Helicon). Having said that, I returned to more familiar territory and panorama merged them in Affinity and the result came out well. So maybe 27 sets of HDR merged in Affinity? Come to think of it, only the further-focussed steps would need HDR to lighten the shadows. Worth an experiment?

I've not explored the features of 1.9 yet. A friend has tried the astro features, and said it needs James' tutorial to understand! &nbsp Posted: 02/10/2021 02:06:13
Tom Pickering
Hmmm. HDR focus stacks. That sounds like an extreme amount of images, but I do follow your thinking.

I have all the Franzis software, but found their HDR program tended to over-process the result. As far as merging the stacks, I ranked Focus Project 3rd behind Helicon and Affinity Photo. I've yet to try Zerene Stacker, but it's so much more expensive that I can't bring myself to even trial it.

As far as the astrophotography side of things, I have little interest in hanging outside in a remote location away from city lights for hours at a time to capture enough images to bother with the new AP merge function. From the videos I've seen released, it's VERY complex and would require more knowledge than I have room in my feeble brain to acquire. d;¬{D &nbsp Posted: 02/10/2021 12:38:52
Tom Pickering
In case you didn't get a notification, I've added some examples of results from my new lens on this group's Bulletin Board. &nbsp Posted: 02/13/2021 15:49:18
Stuart Ord
Yes, I got it. Am composing a reply right now! &nbsp Posted: 02/13/2021 16:08:07
---
---
---
Barbara Asacker
Hi Tom
It's lovely. Nothing to improve in this image. It's perfect. &nbsp Posted: 02/10/2021 11:48:10
Tom Pickering
You are too kind, Barbara! Is it something that you would think as wall-worthy? Why? &nbsp Posted: 02/10/2021 12:18:46
Barbara Asacker
Hi Tom
Yes I would hang it on my wall. The colors and texture of the flower are pleasing to my eye. It holds my interest and keeps my eye moving around in the frame. Have you noticed how nature provides the perfect complementary colors? &nbsp Posted: 02/10/2021 14:32:22
Tom Pickering
Coincidence? I think not! d;¬{D &nbsp Posted: 02/10/2021 14:49:07
---
---
---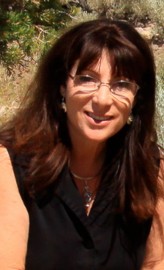 Carol Sheppard
I like your crop, and the capture of lighting and texture. I've heard good things about those Laowa's. I am not an expert at focus stacking, but I feel that the front areas would be much more sharp after focus stacking that many images. I tried enlarging it and I may be imagining things or have been reading too long today. I will suggest that you eliminate that large white area on the upper left, but other than that, nice job! I look forward to seeing more from that lens! &nbsp Posted: 02/15/2021 18:27:49
Tom Pickering
Thanks for catching that. Cropping in the works. &nbsp Posted: 02/15/2021 23:37:56
---
---
---
Please log in to post a comment