Barbara Asacker
---
February 2021 - Tiny Flowers
About the Image(s)
Equipment: Nikon D850; 90mm macro lens; tripod.

Settings: f/16; 1 second; ISO 64

This tiny dried flower is used as a filler in flower arrangements. I don't the name of the flower. Perhaps Stuart may know.

I shot this near a window using natural light. Processed in Adobe Camera Raw, cropped, and sharpened. I tried to use Nik Vincenza control point to lighten the center a bit. Thanks to Carol for her tip last month.
---
6 comments posted
---
---
---
Stuart Ord
Well, I'm the last one you shold ask really as I know nothing much about flowers, I just like them and look them up on plantnet.org! I've tried to do that, but it thinks they are most likely dahlias, or failing that zinnias. But to my limited knowledge, those are much bigger flowers. Drying does reduce the size and distort the appearance (in a botanical sense), so I can't say I blame the site!

As a photo, I do like it, and I think you are using the depth of field to good effect to give an attractive pattern as well as interest in recording the flower itself. The exposure and post treatment does a good job of the detail I think. Maybe the centre could be lightened just a little bit more to add to its pull to the eye?

In terms of depth of field, a little more would bring the rear petals of the main flower into focus, which I think some would prefer. At f16 you're heading to that end, maybe your lens has f22 as well? Failing that, a 2-shot stack would have grabbed it, although stacking afficionados would then say stop up for better sharpness and do a merge of say 10 images with smaller increments. But the sharp parts of this are sharp enough for me, so why make life complicated, two would do. More shots at higher aperture would also blur the background more, and that might not be desired as those flower might become indistinct blobs rather than support the main flower.

In terms of composition, I would like a little more space on the left of the main flower to balance the picture - I think the main flower is a bit too much off centre. You could crop a little off the right edge and maybe then also the top, but I like the space as it is apart from wishing for a little more on the left. &nbsp Posted: 02/03/2021 02:31:06
---
---
---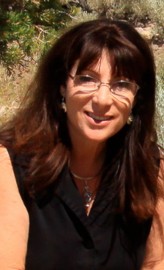 Carol Sheppard
Barbara, the composition of this works so nicely, along with the colors--very complementary! I think maybe some soft or reflected light in the center of just that front flower would be of benefit to place attention more solidly there and bring out more texture and depth, but I think this has great "bones."
&nbsp Posted: 02/15/2021 18:30:20
---
---
---
Tom Pickering
So nicely done, Barbara! You've come a long way! d:¬{D
Your composition works really well, having 3 elements at various depths of the image which makes for added dimensionality. Carol is right about brightening the main flower. I did that in this rendition and darkened the stems of the other two flowers so they don't draw attention away from the main flower. Thoughts? &nbsp
Posted: 02/20/2021 15:43:06
Barbara Asacker
Yes Tom its definitely an improvement. Now I can see more detail in the main flower. Do you think the main flower was sharp enough? I have a problem with the correct lighting.
Thank you &nbsp Posted: 02/20/2021 16:25:55
Tom Pickering
I think you have plenty of detail where it's needed in the main flower.

If you're on a tripod and are going to take a single image, use the smallest aperture you can that doesn't suffer from diffraction in order to capture the maximum amount of detail. In my experience, that's typically going to be 1 or 2 steps up from the smallest aperture your lens can achieve. &nbsp Posted: 02/20/2021 16:36:32
Barbara Asacker
Thank you once again for your guidance. &nbsp Posted: 02/20/2021 17:05:26
---
---
---
Please log in to post a comment