Stuart Ord
---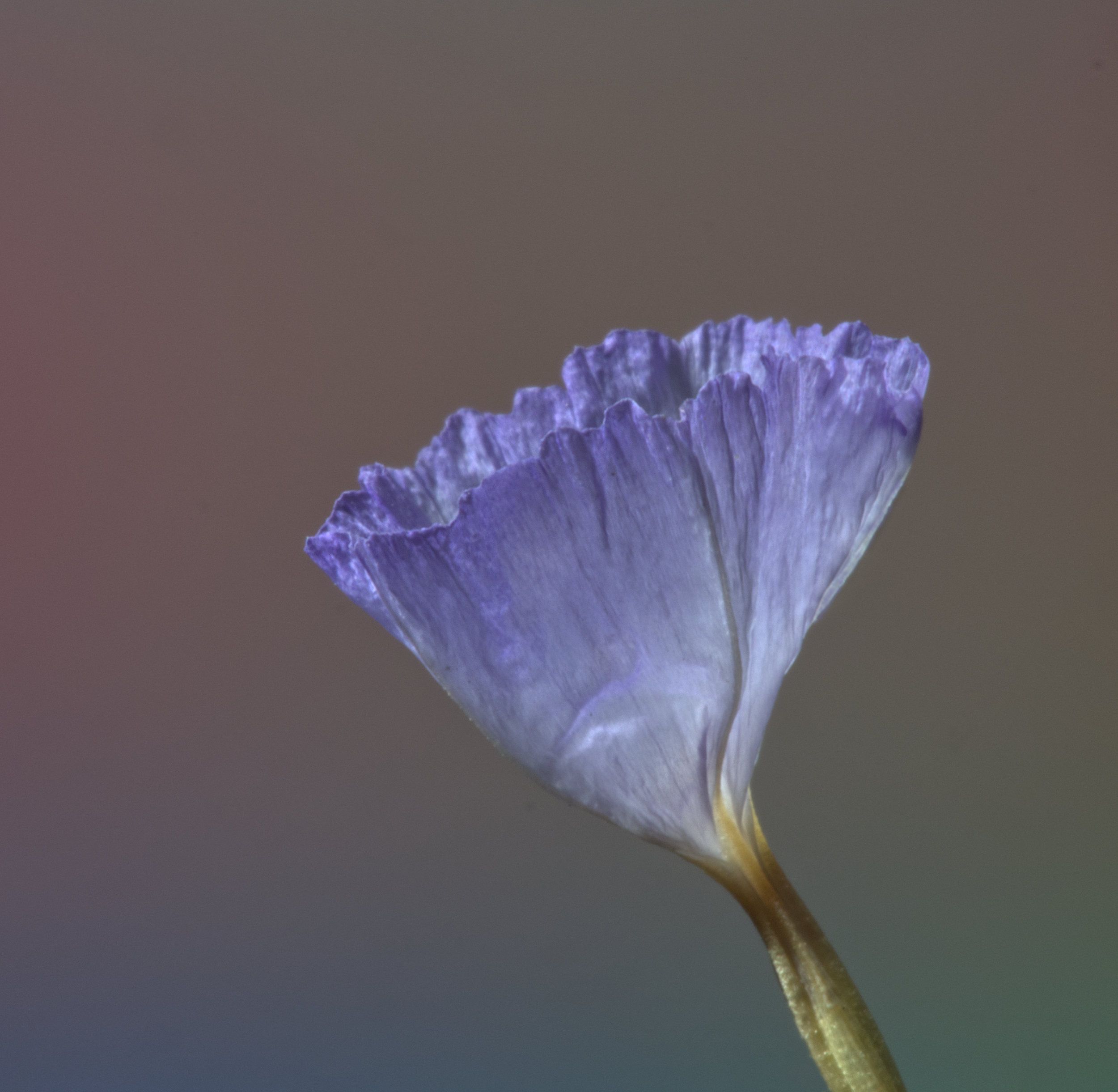 February 2021 - Notchleaf sea-lavender
About the Image(s)
How I took it

It's been a cold January here by and large, so I went houseplant shooting this month. This is a tiny flower, set against a home-made background. This was an A4 sheets of photo paper onto which I'd printed a multi-colour "doodle" using Affinity's paint brush. I then moved it around until I got a background that I liked.

Hardware and software

Olympus OM-D E-M1ii, 0.4 sec at f22, ISO 400, 60mm Olympus macro lens, remote shutter release, Benro tripod and 3-way gear drive head, Velbon macro rail. Magnification ratio 1:1. Processed in Affinity. The main change was to clone out some highlights and add a little clarity.
---
11 comments posted
---
---
---
Barbara Asacker
Hi Stuart,
It's simply lovely. Your background complements the flower. I especially like the lighting on the stem and lower part of the flower. It appears to be lit within. Very nice. &nbsp Posted: 02/09/2021 19:43:45
---
---
---
Robert Knight

(Group 98)
A very pleasant and simple image. The range of colours in the flower and stem are attractive and I particularly like the blue in the bottom left that compliments the flower very nicely. &nbsp Posted: 02/11/2021 04:52:42
Stuart Ord
Thanks, Bob. I didn't really analyse the background, just moved it about until I liked it without really thinking why I liked it. So next time I'll think about it more (but it might not be as nice!) &nbsp Posted: 02/11/2021 11:02:13
---
---
---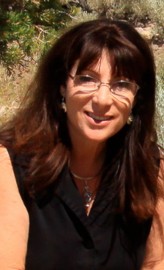 Carol Sheppard
Stuart, have you adjusted the diopter on your camera viewfinder? The image looks blurry to me, but honestly, it could just be me. The coloring works so well, and the composition works fine, but for some reason, I just feel the 60mm might have moved a fraction during or just before capture? They are so very sensitive to the slightest movement. Your settings should have worked well. Again, perhaps its just me?
&nbsp Posted: 02/15/2021 18:20:29
Stuart Ord
Hi Carol,
I'm wondering if I'm misunderstanding you. The dioptre adjustment in our viewfinders is just for helping people who need eyesight correction to see the viewfinder sharply without their specs on. I fall into this category, but I haven't adjusted the setting since unboxing the camera, there should be no need to unless my eyesight is changing.

The far edge of the flower is a little out of focus, but I'd intended that to distinguish it from the front edge and to give a little feeling of depth. The front edge might not be pin sharp; I'm not a good judge I'm finding of distinguishing between what is an unsharp image of a perfectly sharp edge, and what is an inherently "blurry" edge. Tom and I have been debating this recently on our Bulletin Board, as the problem seems to get worse as the magnification increases. Many objects up very close seem to have edges which are diffuse in some way, and natural edges like this seem particularly prone to being this way. If the edge is that way, then the best camera in the world won't change that perception. I've been looking at the many other images I made in that shoot, and they all look similar in this respect. So I don't think it's camera shake, or a stacking fault (as none were stacked!) which sometimes reduces maximum sharpness, I do think it's the nature of the petal surface. If anyone has a different perception, I'd love to hear as I'm often looking at my gear and asking "did you cause that, or did I?"
&nbsp Posted: 02/16/2021 03:16:42
Tom Pickering
While I agree with Carol that a large area of the flower is out of focus, I don't think it's from camera shake, or the edge of the flower would be just as soft. With such a small aperture, it's surprising how soft this came out. I ran it through Topaz Sharpen AI and brought back some of the detail in the body of the petal. It seems to me that there was enough area to this tiny flower that a stack would have been necessary to capture all the detail. &nbsp
Posted: 02/20/2021 15:19:46
Stuart Ord
Two points, here.
First, I didn't want all the flower to be sharp,I wanted the far edge to be a little soft to give a sense of depth,so I didn't stack, although selective stacking can control the DoF to what you want, of course. A single shot at f22 seemed to achieve this. The classic argument is that f22 suffers from diffraction, but we've seen your lens at f32 works well without much sign of diffraction, so whether it's a contributor to softness here, I'm not sure. Maybe I should have stacked a few over the front edge at f8 or f11.
Secondly, your Topaz AI result is perceptively much sharper in places than mine, particularly in the body of the petal as you point out. Did you just do this from a screen shot? Software these days is becoming both excellent and offering too many options! I've just been messing with Franzis Sharpen Projects Prof 3 this evening, and coming to the conclusion that it can't beat Affinity (using clarity in the Develop persona and unsharp mask in Photo persona), although it seems to introduce less noise sometimes). But Topax clearly beat Affinity here. I trialled Topaz some time ago and came to the conclusion it wasn't any better, but maybe I was wrong. &nbsp Posted: 02/20/2021 16:56:42
Tom Pickering
Every lens is different as far as diffraction is concerned. I've been thoroughly happy with the results my Tamron has given me from the beginning, especially at the smaller apertures. There are some subjects that even f45 won't provide enough DOF for.
With this image, since you were looking for the sharpness along the front edge, you might have been better of cropping a lot of the flower away to focus our attention on it. Here's a deep crop with clarity, unsharp mask, and denoise in Affinity. &nbsp
Posted: 02/20/2021 17:23:41
Tom Pickering
Regarding Topaz Sharpen AI, yes, they have been continually working on it. I'm one of the beta testers and all of their AI products are constantly updated with new features and better AI libraries. Unfortunately, they have taken a cue from Adobe and have a semi-subscription situation going on where you own the software, but have to pay a yearly fee for even subversion updates. It was a major slap in the face to their loyal customers who were promised lifetime upgrades and now have to pay for bug-fixes within a version. The Franzis products do a good job, but Topaz is the king of their slice of the editing market for sure. &nbsp Posted: 02/20/2021 17:30:27
---
---
---
Tom Pickering
So tiny and delicate, this little bloom is composed well and the background does work with it quite naturally, though a little darker would have been better. I addressed the focus issues in a different reply so I won't belabor the point here. &nbsp Posted: 02/20/2021 15:23:36
Stuart Ord
Yes, I think you're right. &nbsp Posted: 02/20/2021 16:45:05
---
---
---
Please log in to post a comment