Carol Sheppard
---
January 2021 - Icy Winter Flower
About the Image(s)
During the past couple of weeks, while we got some snow and ice, surrounded on both sides by lots of rain, I took only a few moments outside with my OMD1 M3 and my 60mm Macro lens to see what I could find. I found ice crystals! Then I came back to the house to dethaw myself and took a picture of the last bloom on my paper-whites. Using techniques I've been learning over the past month, I merged them and used NIK Color Efex to work with the background a bit. LR and Photoshop were the main players in merging and blending, plus one cloned petal.

The ice crystals were handheld at 1/320 sec., f16, and an ISO of 640, using my 60mm Macro lens.

The flower was the same except for 1/125 sec. and f2.8, being on a flat plane. I added a Lumicube on its lowest setting with a diffusing cover on the top of my camera because my kitchen is not well-lit.

---
7 comments posted
---
---
---
Stuart Ord
You've created a very pleasant photo, I think,Carol. It has a somewhat diffuse look, but there are areas I can see which mean it can't be criticised for lack of sharpness. At f2.8 I would expect a noticeable depth of field, but I don't know what are "paper-whites" and why the subject was flat. Being flat you escape the DoF problem of course, provided you get the sensor plane dead parallel with the subject.

But whatever, I find it very pleasant to look at. &nbsp Posted: 01/06/2021 15:42:37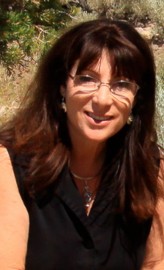 Carol Sheppard
Thanks, Stuart. A paper white is one of those bulbs you can grow inside with very little light or fuss. The blooms aren't exactly flat, but they do put cheer into a winter-lit room. It isn't meant to be sharp, but both components of the composite are macro shots. The flower without an overlay would be sharper, but I'm working on retaining the density of the texture so that it isn't an "obvious" composite. Hope that info helps...I'm very new to this technique still, and feeling my way through it. So I sure appreciate your input! Oh! Incidentally, a paperwhite flower is teeny tiny, as are the ice crystals!

&nbsp Posted: 01/10/2021 16:00:42
Stuart Ord
So the magnification of both photos was similar? Being familiar with ice crystals, I knew the sort of magnification there, and I realise now that part of my initial impression was some degree of confusion because I thought that the two photos were at very different scales, as I associated the blooms with normal narcissus types rather than miniature ones. The paperwhites I've just found on the internet are closer to "normal" narcissus size, but sounds like there are other varieties out there. &nbsp Posted: 01/11/2021 04:19:21
---
---
---
Barbara Asacker
Hi Carol
First I need to say "Frame it". Its lovely. Your techniques worked well. The ice crystals look like etched glass. It has impact. Well done. &nbsp Posted: 01/12/2021 17:24:37
---
---
---
Tom Pickering
Your result reads like the viewer is seeing the paperwhite through an ice-covered window, and it quite pleasing (though a bit chilling). Your blend has worked well and, I for one would love to see your original images and learn more about your process. Care to share? &nbsp Posted: 01/16/2021 14:46:47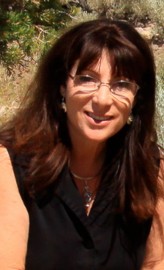 Carol Sheppard
Thanks, Tom! I have been learned to use the various blends in blend mode in PS. I heard in something I watched that you want to focus on how the blend mode works all around your subject. For your subject, you need to maintain some of the "density" created by your blend image, so you ideally paint back in some of the subject, keeping the opacity adjusted to let the texture layer come through--otherwise the subject looks fake or inappropriate to its background. Does this help? &nbsp Posted: 01/18/2021 17:13:31
Tom Pickering
Are you talking about painting black in the mask? &nbsp Posted: 01/18/2021 17:40:07
---
---
---
Please log in to post a comment