Sarfaraz Choudhury
---
November 2020 - Butterfly
About the Image(s)
This is a macro shoot of a butterfly, at my lawn. It is very difficult to capture this little butterfly, as it is not sitting at any place for more than a few seconds.
waiting for your valuable advice.
Gear used: Nikon d5300 with 70-300mm at 70mm with a reverse ring and extension tube.
---
This round's discussion is now closed!
12 comments posted
---
---
---
Stuart Ord
It's a familiar problem, skittish insects giving the photographer too little time to decrease the shutter speed and allow you to reduce the aperture to a minimum opening to get more depth of field. Your focus is good in that you've got the head in sharp focus, but the rest isn't as your aperture was too large. Focus stacking is all but impossible with such subjects. Unless they are ex-subjects, of course. (ie dead.)

A flash with suitable deflector, or a ring flash, is one way to allow small apertures and keep short exposure to arrest any movement, if you are keen on these types of subjects. Keep trying - people take many photos before getting ones like this right. &nbsp Posted: 11/09/2020 13:24:39
Sarfaraz Choudhury
Thanks. &nbsp Posted: 11/10/2020 10:55:27
---
---
---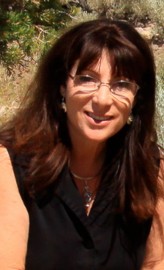 Carol Sheppard
Wonderful image--the composition is spot on, the colors are soft but beautiful, I feel good about your focus. For me, the very limited DOF really works as it emphasizes the critter's face and antennae. I wouldn't call this a throwaway at all! Use the suggestions of Stuart, all good ones, but this is a nice image. I think you might be able to carefully sharpen that face, but leave the antennae alone, in my opinion. &nbsp Posted: 11/10/2020 10:53:16
---
---
---
Sarfaraz Choudhury
Thanks &nbsp Posted: 11/10/2020 10:55:02
---
---
---
Barbara Asacker
Good composition. Background color complements the white butterfly nicely. Very nice image. &nbsp Posted: 11/12/2020 15:56:30
Sarfaraz Choudhury
Thanks Barbara. &nbsp Posted: 11/14/2020 04:08:39
---
---
---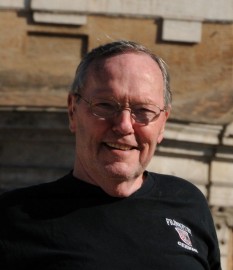 Bill Foy
It appears to me that you were only able to get the head into focus, but you were able to get the entire butterfly and a bit of what it's standing on into the composition. This tells me you're shooting "close up", but not macro. Can you tell us more about your settings - what mode (M, S, A, P), what was your shutter speed, ISO, flash or not. &nbsp Posted: 11/18/2020 14:19:48
Sarfaraz Choudhury
I used reverse ring with extention tube. &nbsp Posted: 11/19/2020 22:06:12
---
---
---
Tom Pickering
If you're using a reversing ring, are you able to manually set your aperture? That's a very important consideration here. Most lens have a sweet spot (usually f8) that needs to be set before you attach it to the reversing ring. Adding an extension tube on top of that will make your focal range very slim as well as your DOF.

As Stuart suggests, flash is essential in order to compensate for a reversed lens and an extension tube. In-camera flash is not enough and will be largely blocked by your extended lens. You'll need an add-on flash, set fairly high, with a diffuser of some sort to soften the light while keeping it bright.

Once your gear is assembled, practice on small leaves that aren't moving. Do not try to focus, manual or auto, but rather move your camera (or body) back and forth until you have the focus you want and press the shutter. It will take a lot of practice to get this right. Once you can get the small leaf in focus fairly consistently, start trying with small insects like your subject here, or ants. With practice, you'll have a good sense of how close you'll need to be and when during your back and forth movement to snap the shot. &nbsp Posted: 11/19/2020 17:32:53
Sarfaraz Choudhury
No sir there is no manual aperture ring, but what I do is I change aperture value by moving the aperture clip attached in my lens, with hand while capturing the picture to improve light thus getting very low depth of field.
Thank you very much for your advice. Q &nbsp Posted: 11/19/2020 22:10:46
---
---
---
Nilan Herath
Good attempt. Little bit of practise may give you a better result. &nbsp Posted: 11/20/2020 10:26:49
Sarfaraz Choudhury
Thanks &nbsp Posted: 11/20/2020 10:39:08
---
---
---